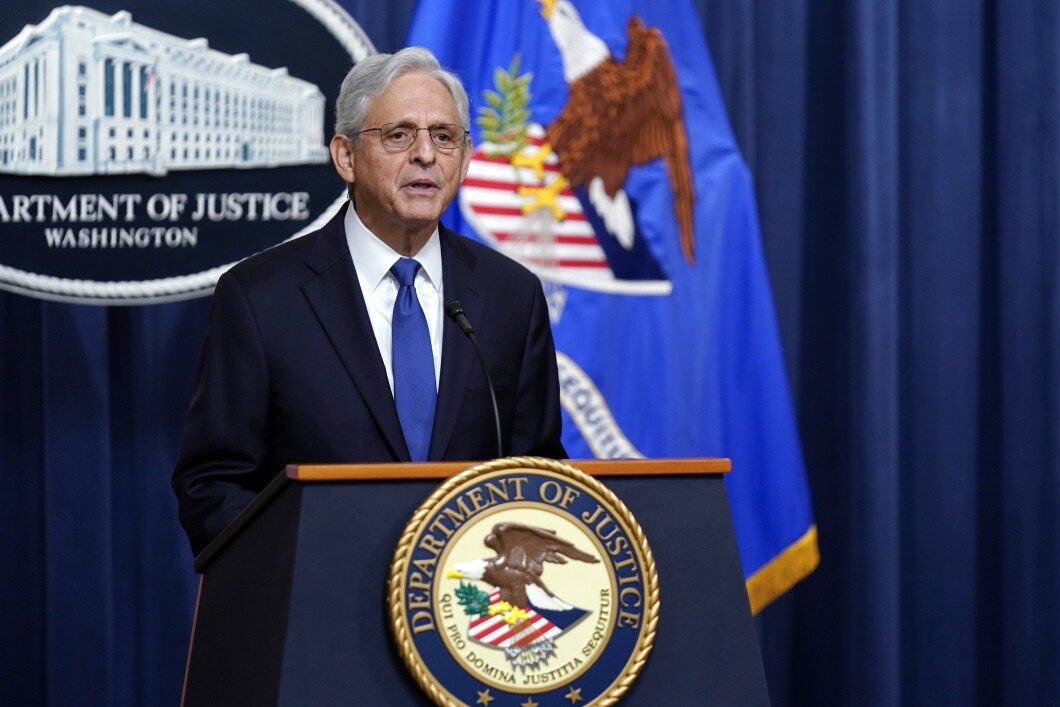 Attor­ney Gen­er­al Mer­rick Gar­land will be in the hot seat this week fac­ing seri­ous ques­tions about his­toric indict­ments against Pres­i­dent Joe Biden's son, Hunter, and for­mer Pres­i­dent Don­ald Trump.
Gar­land will appear before the House Judi­cia­ry Com­mit­tee on Wednes­day, where com­mit­tee Chair­man Jim Jor­dan (R‑OH) said the "two big issues" will be the fair­ness of pros­e­cu­tions led by spe­cial coun­sels David Weiss and Jack Smith, both appoint­ed by Gar­land.
RISKY BUSINESS: HOW HUNTER BIDEN'S FOREIGN DEALINGS COULD COST HIM ANOTHER INDICTMENT
"I think that the top issues are going to be David Weiss, this [Hunter Biden] inves­ti­ga­tion," Jor­dan told the Wash­ing­ton Exam­in­er in an inter­view. "I think there's cer­tain­ly going to be ques­tions — what we'll see, he prob­a­bly will try to not answer, but there'll be ques­tions on Jack Smith, as well."
The chair­man said he's pre­pared for Gar­land to decline to pro­vide sub­stan­tive answers, ref­er­enc­ing the Depart­ment of Jus­tice's long-held stance that it does not divulge non­pub­lic infor­ma­tion about ongo­ing inves­ti­ga­tions.
Attor­ney Gen­er­al Mer­rick Gar­land speaks at the Depart­ment of Jus­tice, Fri­day, Aug. 11, 2023, in Wash­ing­ton.
Stephanie Scarbrough/AP
Weiss, the top pros­e­cu­tor in the Hunter Biden case, became a top tar­get for Repub­li­cans after two IRS crim­i­nal inves­ti­ga­tors involved in the case report­ed to Con­gress in the spring that the depart­ment had "slow-walked" …