26 Republican Senators Sign Statement Supporting Pelosi's Taiwan Visit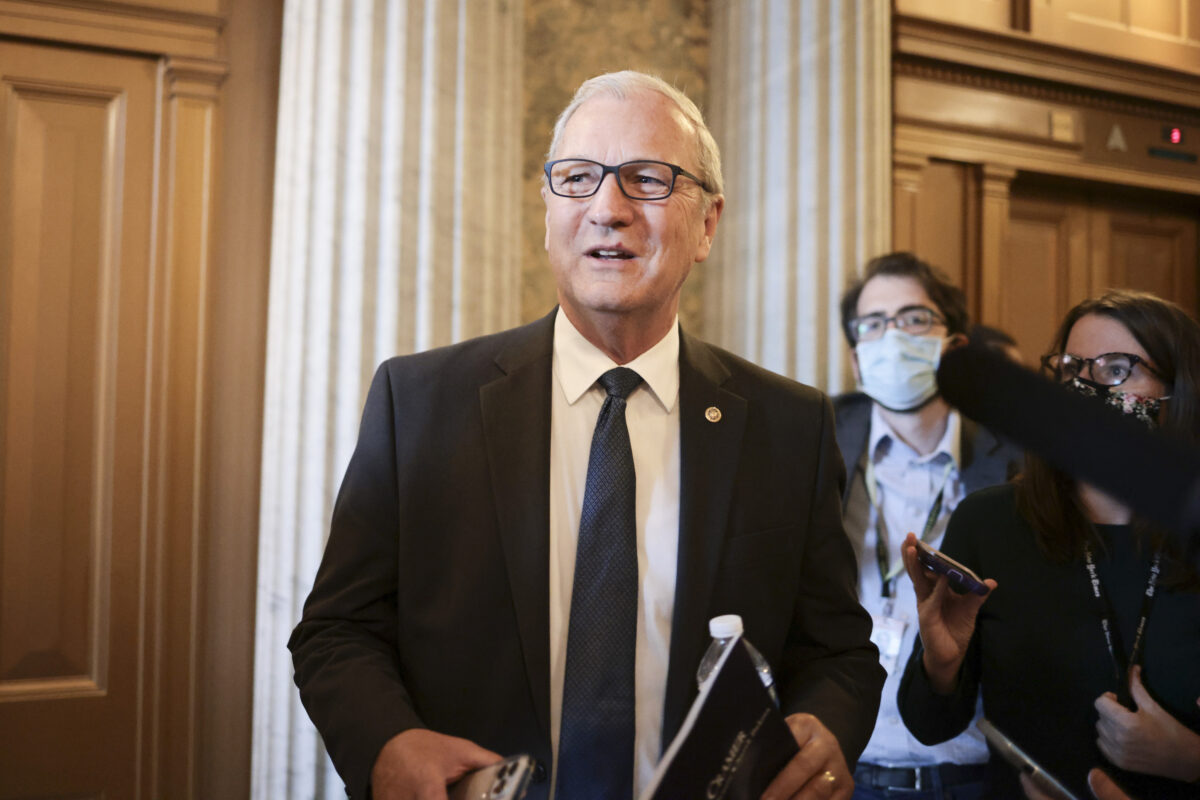 Twenty-six Republicans, including Senate Minority Leader Mitch McConnell (R-Ky.), signed a joint statement on Aug. 2 announcing support for House Speaker Nancy Pelosi's trip to Taiwan and reaffirming that the trip did not change the United States policies regarding China and Taiwan.
Sens Kevin Cramer (R-N.D.) and Dan Sullivan (R-Ark.) led the effort to sign the document, following Pelosi's arrival in Taipei Tuesday.
"We support Speaker of the House of Representatives Nancy Pelosi's trip to Taiwan," the statement said.
"For decades, members of the United States Congress, including previous Speakers of the House, have traveled to Taiwan. This travel is consistent with the United States' One China policy to which we are committed. We are also committed now, more than ever, to all elements of the Taiwan Relations Act."
Pelosi's much-anticipated trip to Taiwan has been months in the making. In recent weeks, however, Chinese Communist Party (CCP) leadership began to issue increasingly bellicose and erratic threats about the trip, falsely claiming that it would be a violation of Chinese sovereignty.
CCP leader Xi Jinping warned President Joe Biden last week that the trip was "playing with fire," and some in China's state-owned media issued calls to shoot down Pelosi's plane.
The White House maintains that there is nothing out of the ordinary about the Speaker's trip, and noted repeatedly that Congressional delegations visit Taiwan without incident with some frequency.
"The Speaker has the right to visit Taiwan and the Speaker of the House has visited Taiwan before, without incident," said White House National Security Council spokesperson John Kirby on Aug. 1. "As have many members of Congress, including this year."
"Put simply, there is no reason for Beijing to turn a simple visit, consistent with long-standing U.S. policy into some sort of crisis or conflict, or to use it to increase aggressive military activity in or around the Taiwan Strait."
Likewise, the Republican statement issued Tuesday underscores that there is no change to the United States's longstanding policies and norms of behavior regarding China and Taiwan.
The CCP considers Taiwan to be a breakaway province that must be united with the mainland and has not ruled out the use of force to accomplish such. Taiwan, for its part, has been self-governed since 1949, has never been controlled by the CCP, and has an independent democratic government and thriving market economy.
The United States does not maintain formal diplomatic ties with Taiwan and formally acknowledges, but does not endorse, China's claims. The United States is, however, bound by the 1979 Taiwan Relations Act to provide Taiwan with the arms required to defend itself from outside aggression, including from the mainland.
As to whether the United States would actively defend Taiwan from the mainland, the nation maintains a policy of so-called "strategic ambiguity," wherein it will not publicly disclose its willingness or unwillingness to militarily defend Taiwan.
"Members of Congress have been visiting Taiwan for decades and we are committed now, more than ever, to our Taiwanese allies and the Taiwan Relations Act," Cramer said in a tweet.