300,000 Track US Military Plane Ahead of Reported Pelosi Taiwan Visit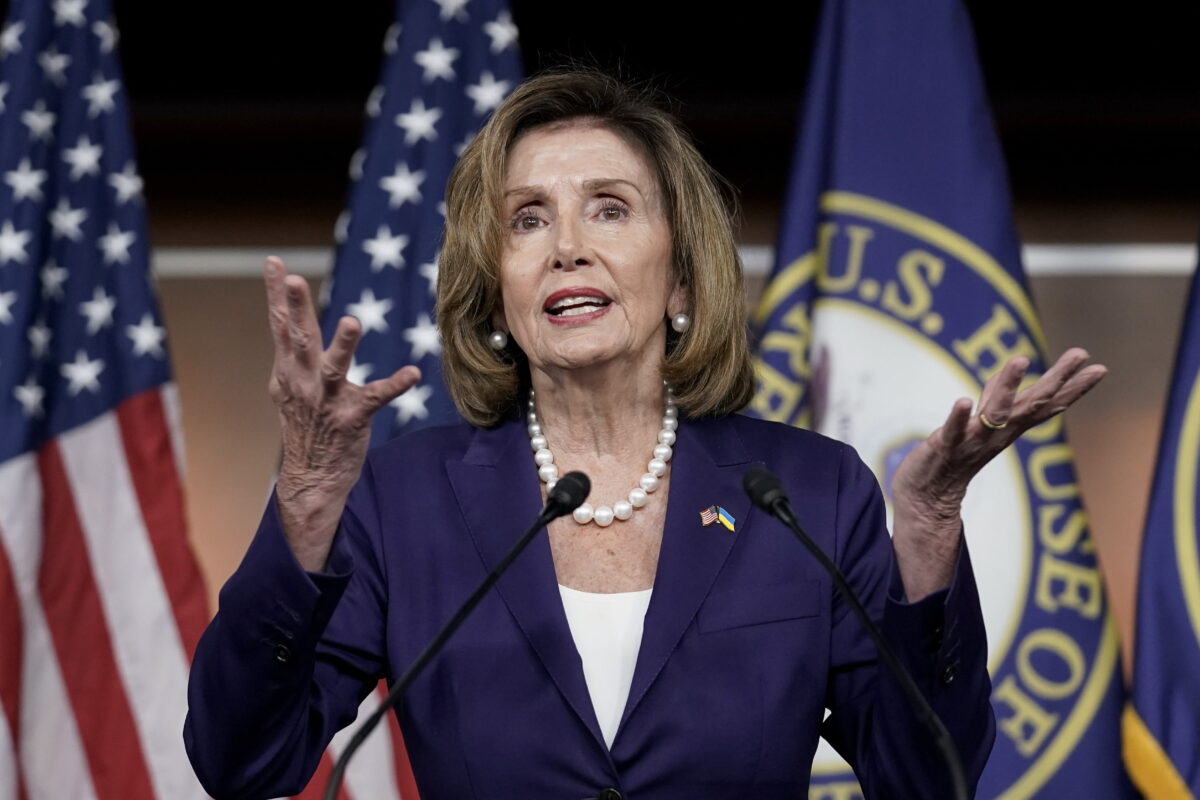 More than 320,000 people were tracking a U.S. military aircraft believed to be ferrying House Speaker Nancy Pelosi (D-Calif.) to Taiwan Tuesday morning.
There were rumors that Pelosi was aboard a U.S. Air Force aircraft, SPAR19, which flew out of Malaysia Tuesday with no listed destination. The destination of the aircraft was updated to Taipei as it passed the Philippines.
There is no confirmation that Pelosi is aboard, and it is possible that the aircraft is a decoy. Pelosi is not expected to arrive in Taiwan until Tuesday night local time, according to Taiwanese media.
Nevertheless, the plane caught the imagination of anxious China-watchers. Flightradar24, a popular aircraft-tracking website, announced that the "unprecedented" interest in the aircraft caused a strain on its servers, temporarily making the website unavailable.
Because of unprecedented sustained tracking interest in SPAR19, Flightradar24 services are under extremely heavy load. Some users may currently experience issues accessing the site, our teams are working on restoring full functionality to all users as quickly as possible. pic.twitter.com/dsFrlQ67zr

— Flightradar24 (@flightradar24) August 2, 2022
The speculation follows White House acknowledgement Monday that Pelosi was using a military aircraft to travel on her tour of southeast Asia.
"It is commonplace for the Speaker to travel aboard a U.S. military transport aircraft," said White House National Security Council spokesperson John Kirby during a press briefing on Aug. 1. "That's very typical."
"Part of our responsibility is to make sure that she can travel safely and securely and I can assure you that she will."
It is normal for sitting members of Congress to visit Taipei, and such has happened multiple times this year. The last time a sitting Speaker visited Taiwan, however, was in 1997.
The reported trip has been turned into something of a war drum for the Chinese Communist Party (CCP), which has used the trip to unleash a barrage of bellicose threats.
During a phone call between President Joe Biden and CCP leader Xi Jinping last week, Xi reportedly told Biden that "playing with fire will set you on fire."
Similarly, Chinese state-owned media took to social media to call for Pelosi's aircraft to be shot down if she visited Taiwan.
Both the United States and China have subsequently maneuvered military assets into the region around Taiwan, belying the sense of tension felt by both nations.
Many experts believe that the CCP's threats are hollow, and intended to do no more than affect U.S. policy without having to actually use diplomacy. Still, the White House warned that such situations can all too easily lead to miscommunication and catastrophic incidents.
"It's not so much that there may be a direct attack, but it raises the stakes of miscalculation and confusion which could also lead to unintended consequences," Kirby said Monday.
Kirby added that the United States would be on the lookout for increased military provocations from the CCP, including air and naval activities and missile launches.
He said there was a possibility that the CCP would repeat its actions from 1995 and 1996, when it launched missiles into the waters around Taiwan after it was announced Taiwan's president would visit his alma mater in the United States.
Chinese communist authorities have made a series of sweeping and bellicose threats toward the United States in an effort to deter Pelosi's trip from happening, and it is unclear how far the regime can go with its rhetoric without losing face internationally.
Chinese leadership fears that such trips will increase the ties between Taiwan and the United States and further legitimize Taiwan as an independent nation.
The CCP claims that Taiwan is a breakaway province that must be united with the mainland, by force if necessary. Taiwan has been self-governed since 1949, has never been under CCP control, and boasts a thriving democratic government and market economy.