LIVE July 12, 8:30 PM ET: A New American Way–The Future of Political Debate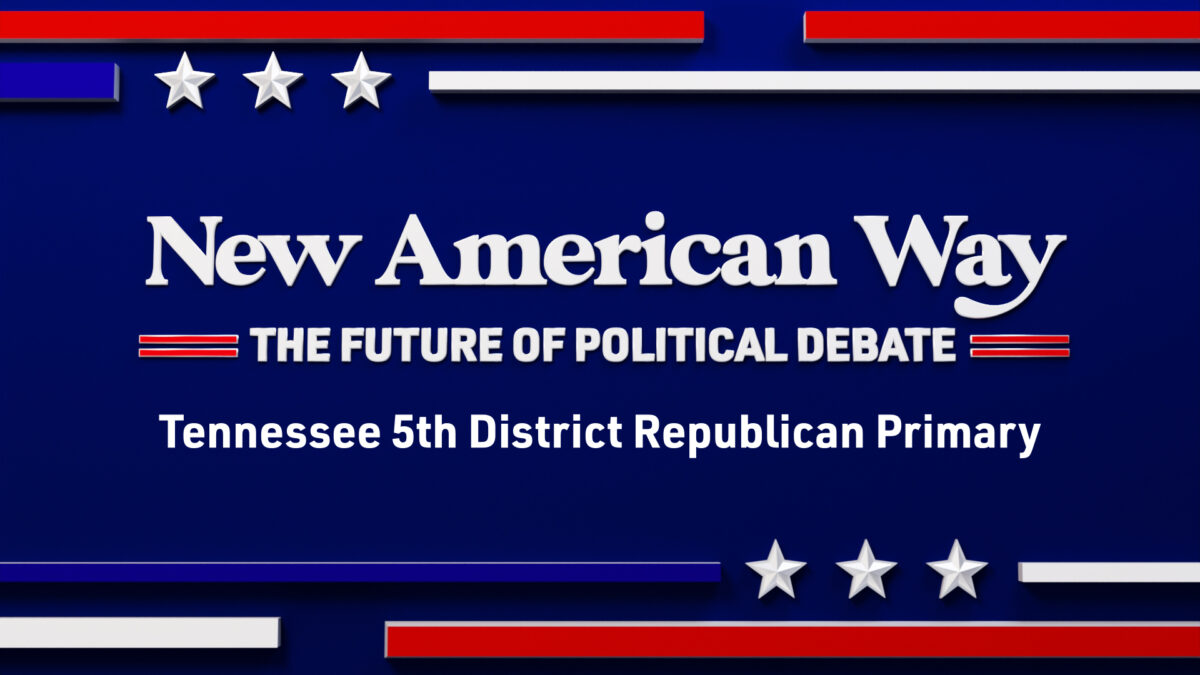 The Epoch Times, Nashville Republican Women, and Young Republicans of Middle Tennessee will present The Future of American Political Debate for the Tennessee 5th District Republican Primary on July 12 at 7:30 p.m. CT, 8:30 p.m. ET.
The debate will feature top candidates vying for Tennessee's 5th district Republican U.S. Congressional seat nomination, questioned by national experts in key election issues.
It will be broadcast and streamed live across the country and internationally on EpochTV and NTD. The livestream can also be accessed on this page.
Where to Watch on July 12, 8:30 p.m. ET
EpochTV
The Epoch Times app
NTD
On TV: click here to find NTD on local TV channels in your area
On streaming devices: Roku, Apple TV, Fire TV, and Sony Smart TV
On the computer: on this page and NTD.com/live
On the go: free app from Apple Store and Google Play
* Click the "Save" button below the video to access it later on "My List."
Follow EpochTV on social media:
Twitter: https://twitter.com/EpochTVus
Rumble: https://rumble.com/c/EpochTV
Truth Social: https://truthsocial.com/@EpochTV
Gettr: https://gettr.com/user/epochtv
Facebook: https://www.facebook.com/EpochTVus
Gab: https://gab.com/EpochTV
Telegram: https://t.me/EpochTV