Ballot Measure Nixing Right to Abortion in Kansas Fails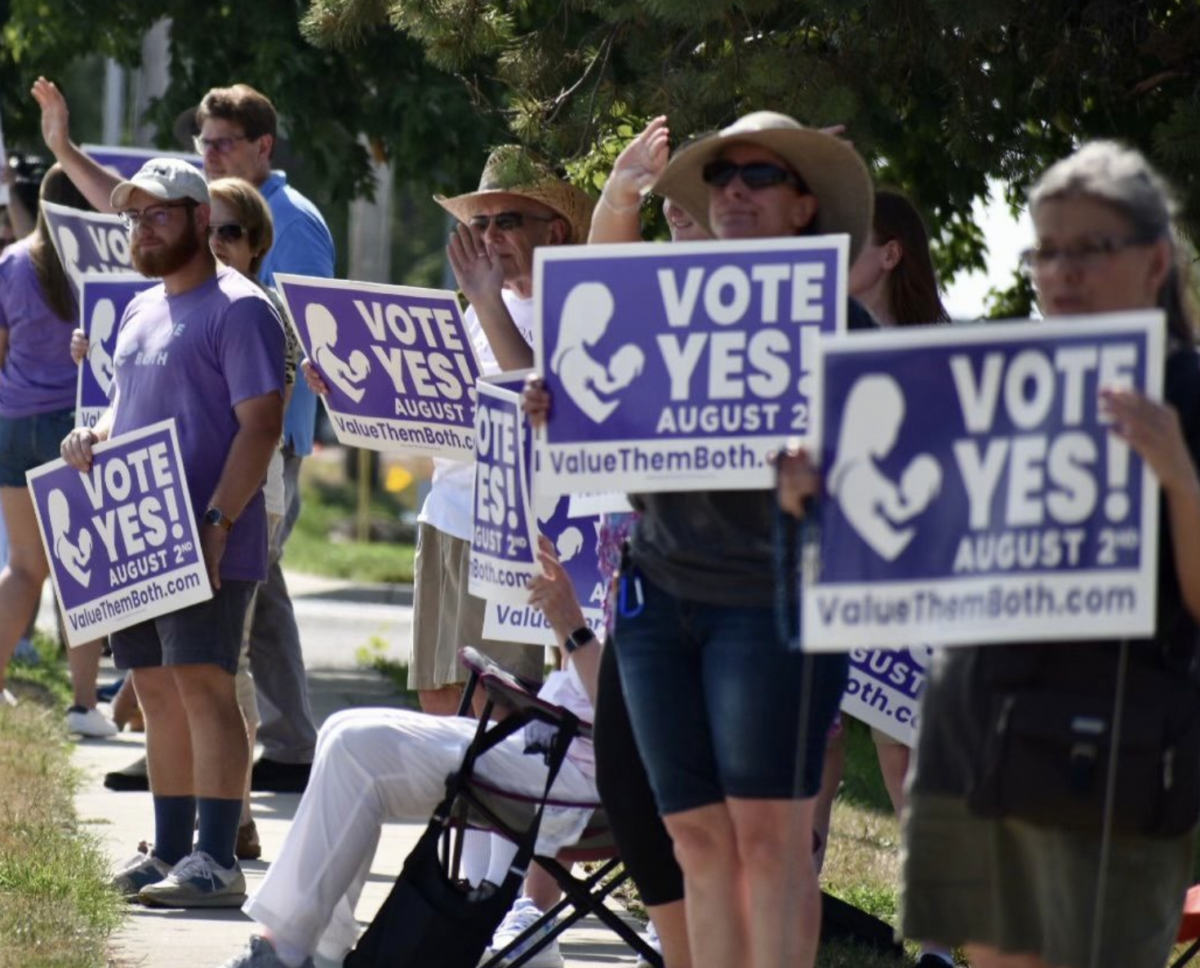 The majority of Kansas voters disapproved of a ballot measure that proclaims there is no right to abortion under the state's Constitution in an Aug. 2 special election that drew intense interest as the nation's first public referendum on abortion since the U.S. Supreme Court repealed the Roe vs. Wade decision in June.
According to unofficial results from the Kansas Secretary of State's office, the hotly contested 'Value Them Both' amendment garnered 65 percent "no" votes as of 10:10 p.m. ET on Aug. 2. Decision Desk HQ projected that the measure will not pass at 9:47 p.m. ET.
The controversial proposed constitutional amendment generated more than $13 million in campaign spending by proponents and opponents and dramatically boosted turnout for a primary ballot that otherwise featured few competitive races.
Adoption of the measure is the culmination of years of lobbying by Kansas Right-to-Life organizations, which were dealt a blow in 2019 when the state's Supreme Court overturned the 2015 "Kansas Unborn Child Protection from Dismemberment Abortion Act."
That 2019 decision determined Section 1 of the state Constitution's Bill of Rights protects a woman's right to abortion, making Kansas one of 10 states where court rulings granted the right to abortion.
The "Value Them Both" amendment states it will "reserve to the people of Kansas, through their elected state legislators, the right to pass laws to regulate abortion, including, but not limited to, in circumstances of pregnancy resulting from rape or incest, or when necessary to save the life of the mother."
The Value Them Both coalition argued establishing legislative authority through a constitutional amendment was necessary to ensure the Sunflower State doesn't become "a destination state for the abortion industry."
The Value Them Both coalition's website emphasized that and proponents of the measure spent $4.69 million in messaging to stress adoption merely returns abortion regulation to state legislators.
But make no mistake, House Bill 2746, was also on the ballot in the special election with opponents spending $6.54 million to tell voters that the stalled 2022 bill proves Kansas' Republican-dominated Legislature will completely outlaw abortion as soon as it can once the "Value Them Both" amendment is passed.
HB 2746, sponsored by Rep. Trevor Jacobs (R-Fort Scott) was introduced in March, in the waning weeks of the 2022 session and thus did not receive hearings or votes.
The bill, which would need to be refiled for the 2023 session, would criminalize all abortions from fertilization to birth, making it a felony of the same degree as murder.
The Kansas "Value Them Both" amendment comes in the wake of the U.S. Supreme Court's 6-3 June 24 decision that repealed its 1973 Roe vs. Wade ruling and kicked abortion regulation back to the states.
Voters in at least five other states, perhaps six, will also see abortion-related ballot measures in 2022, but not until November's general elections.
The five 2022 statewide referendums that have qualified for the ballot are the most relating to abortion for a single year in the nation's history, according to Ballotpedia.
California, Vermont, and Michigan voters will cast ballots this fall on proposed constitutional amendments that would enshrine access to abortion as a right.
As in Kansas, voters in Montana and Kentucky will be presented with proposals that curb abortion rights. Sponsors of a proposed restrictive abortion measure in Colorado have until Aug. 8 to garner the needed signatures to qualify