Biden Admin Launches Office of Environmental Justice and External Civil Rights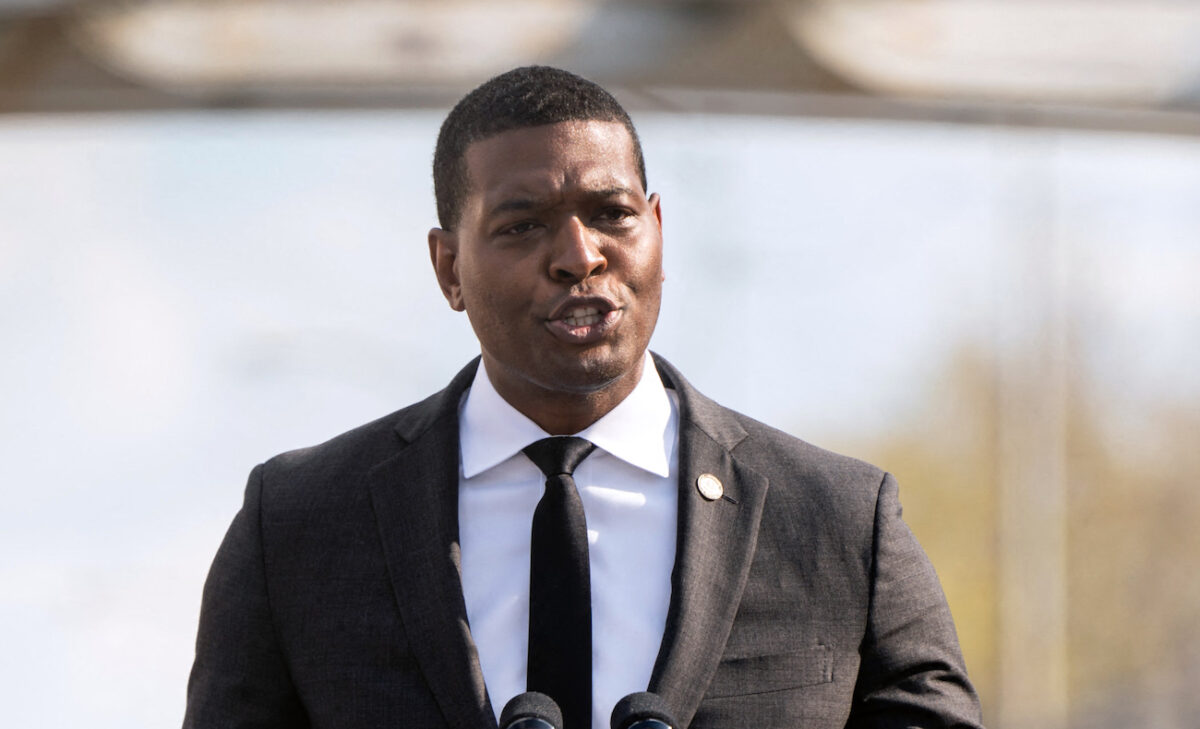 The Biden administration on Saturday launched a new national office dubbed the "Office of Environmental Justice and External Civil Rights" charged with addressing what some officials say are the disproportionate harms inflicted on low-income areas and communities of color by pollution and climate change.
The U.S. Environmental Protection Agency (EPA), an independent executive agency of the U.S. federal government, announced that the new office "will position the agency to better advance environmental justice, enforce civil rights laws in overburdened communities, and deliver new grants and technical assistance."
The new office will oversee a portion of Democrats' $60 billion investment in environmental justice initiatives created by the Inflation Reduction Act—specifically, the implementation and delivery of $3 billion in block grants to underserved communities affected by pollution.
The EPA said the new office will also "ensure EPA's implementation of other funding programs provided by the Inflation Reduction Act [and] Bipartisan Infrastructure Law."
Three existing EPA programs that oversee environmental justice, civil rights, and conflict prevention and resolution will be merged into the new senior-level office.
The new national office will have more than 200 EPA staff in EPA headquarters and across 10 U.S. regions, according to the agency. The staff are charged with seeking to better understand the needs of communities with "environmental justice concerns," as well as the needs of tribal, state, and local partners.
The staff are also tasked with managing and disbursing "historic levels of grants and technical assistance," and working with other EPA offices "to incorporate environmental justice into the agency's programs, policies, and processes, as allowed by law." They will also ensure that EPA funding recipients "comply with applicable civil rights laws."
The president is expected to nominate an assistant administrator to lead the new office at a later date. The Senate would have to confirm the person before they can take the post. The person will report directly to the EPA's administrator, Michael S. Regan.
Wealth Redistribution
In an interview with The Associated Press, Regan noted that the new program "will distribute billions."
"In the past, many of our communities have had to compete for very small grants because EPA's pot of money was extremely small," he said. "We're going from tens of thousands of dollars to developing and designing a program that will distribute billions. But we're also going to be sure that this money goes to those who need it the most and those who've never had a seat at the table."
In a separate statement, Regan said that President Joe Biden and the EPA "have been committed to delivering progress on environmental justice and civil rights and ensuring that underserved and overburdened communities are at the forefront of our work."
"With the launch of a new national program office, we are embedding environmental justice and civil rights into the DNA of EPA and ensuring that people who've struggled to have their concerns addressed see action to solve the problems they've been facing for generations," he added.
The EPA's definition of "environmental justice" is "the fair treatment and meaningful involvement of all people regardless of race, color, national origin, or income, with respect to the development, implementation, and enforcement of environmental laws, regulations, and policies."
The Associated Press contributed to this report.