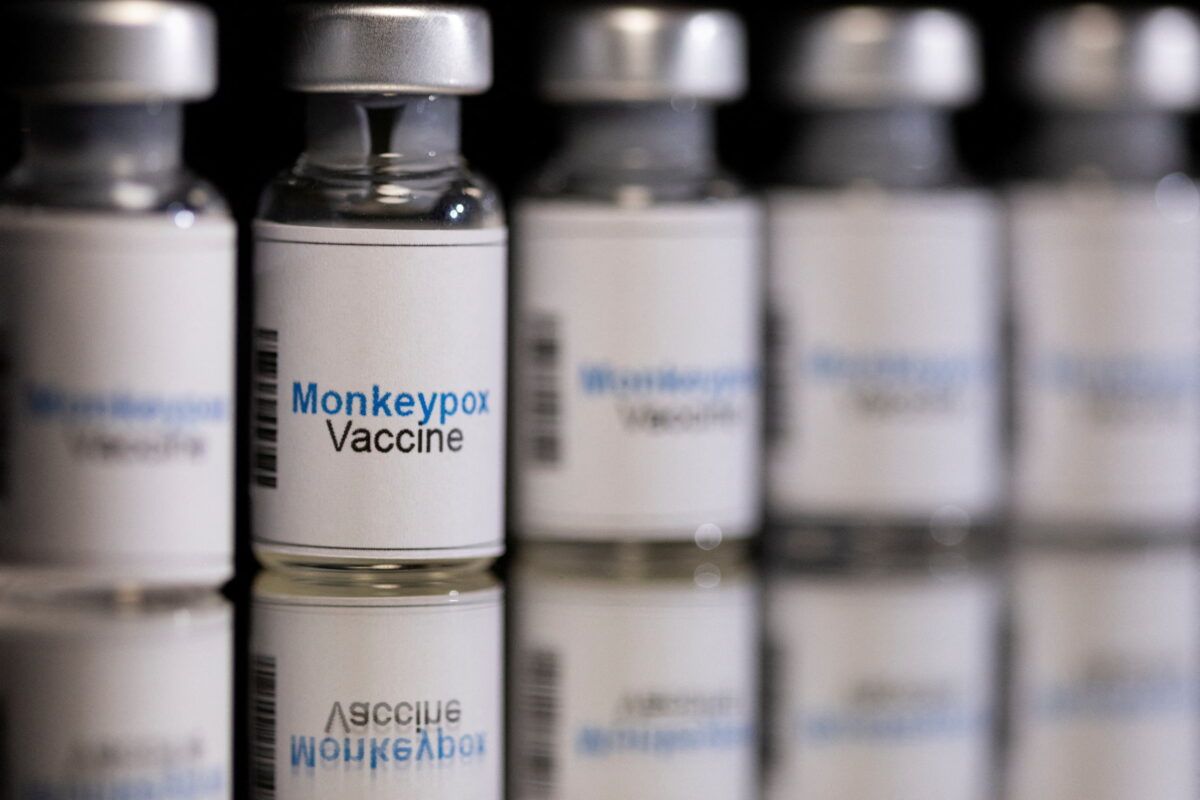 The Biden administration announced Thursday that it will make an additional 144,000 doses of monkeypox vaccines available as demand outstrips supply in the United States.
All appointments for the monkeypox jab at New York City's Chelsea clinic have been booked out, a New York health officials said.
"A sincere apology for the technical difficulties our vendor [Medrite] experienced with today's monkeypox vaccine appointment rollout. We pledge to do better in the days and weeks ahead," said New York Health Commissioner Ashwin Vasan on Twitter Thursday.
The contagion has disproportionately affected gay men, with most cases in New York. The east coast state has 199 cases as of Wednesday, around 20 percent of the national total.
We are sorry about the issues today with scheduling monkeypox vaccination appointments. We are experiencing technical difficulties and will post another update in a few hours about additional appointments.

— nychealthy (@nycHealthy) July 6, 2022
To date, 41,000 doses of the Jynneos vaccine have been delivered to states from the national stockpile through a partnership between the Biden administration and the U.S. Centers for Disease Control and Prevention (CDC).
"We are using every tool we have to increase and accelerate JYNNEOS vaccine availability in jurisdictions that need them the most," said Steve Adams, Director of the Strategic National Stockpile, in a news release.
In addition to 56,000 doses made available on June 28, the new total number of vaccine that will be available is 200,000.
"In less than ten days, we've made available 200,000 JYNNEOS vaccine doses in communities where transmission has been the highest and with high-risk populations, and significantly scaled testing availability and convenience," Adams added.
"Together, these are critical components of our overall effort to combat this virus, and we will continue to coordinate closely with states and jurisdictional partners to make sure they have the vaccines, testing, and treatments needed to respond to the current outbreak."
Today, WH Pandemic Office Director Dr. Panjabi joined @nychealthy and @HealthNYGov to discuss the Biden Administration's comprehensive Monkeypox response, including scaling up access for New Yorkers to testing and vaccines for eligible individuals pic.twitter.com/6unePdfNjI

— White House Office of Public Engagement (@WhiteHouseOPE46) July 7, 2022
Stockpiling Doses
An additional 2.5 million doses of the vaccine have been ordered for the national stockpile for future monkeypox outbreaks and in case of smallpox outbreaks. Those doses are expected to arrive at the stockpile in early 2023.
The Biden administration hopes to make 1.9 million doses available this year and a further 2.2 million doses in the first half of next year.
Meanwhile, around 1 million doses are currently stuck at the Bavarian Nordic manufacturing facility in Denmark due to red tape.
Meanwhile, the first commercial lab, Labcorp, announced that it began orthopoxvirus testing on Tuesday. A further four commercial labs are expected to begin testing in the coming weeks in a bid to expand testing capacity in the United States.