Biden Official Says Efforts to Fight Inflation Are 'Working' Even As Core Inflation Jumps to 40-Year High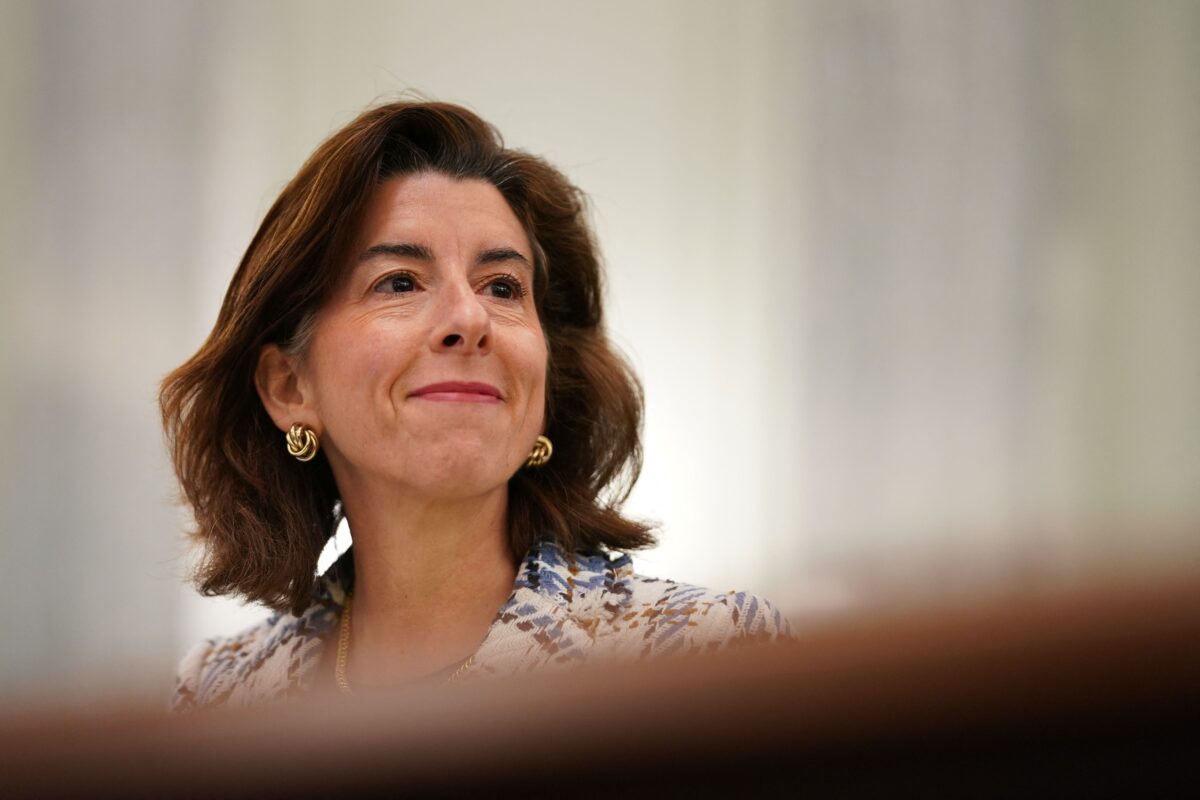 U.S. Commerce Secretary Gina Raimondo is insisting that the Biden administration's efforts to curb rising prices are working despite the fact that core inflation in the country has jumped to its highest level in four decades.
Though inflation is "higher than we would like it to be," the good news is that housing costs and core inflation are "starting to cool" down, Raimondo said in an Oct. 13 interview with Bloomberg. She claimed that the Democrat-supported Inflation Reduction Act that was passed a couple of months ago and the actions of the Federal Reserve, which has been raising interest rates to combat rising prices, will work to dampen inflation.
The Biden administration's efforts to unclog ports and recruit more truck drivers have "absolutely improved" the supply chain, contributing to reducing inflation. People "just have to be a bit more patient" about the inflation situation, she said.
"So, I think that our actions are working, David, and certainly, the Fed's actions are working. We just—I wish there were a magic wand. The fact that every country in the world is struggling with inflation and, frankly, America's doing better than any other country tells you there's no magic wand and we have to get up every day and attack it to provide relief to the American people," Raimondo said.
The Commerce Secretary's statements come as the 12-month Consumer Price Index (CPI), the annual measure of inflation, came in at an elevated 8.2 percent in September, data from the U.S. Bureau of Labor Statistics (BLS) shows. Inflation has remained above 7.5 percent for every single month in 2022.
Core inflation, which excludes food and energy, and which Raimondo claimed is "starting to cool" down, actually hit its 40-year high in September at 6.6 percent.
High Food Inflation, Election Issue
Under the Biden administration, Americans are struggling against high grocery prices. In January 2021 when Biden came to power, annual food inflation was only 3.8 percent. In September 2022, it climbed to 11.2 percent.
The cost of bread has risen by 14.7 percent, cakes by 16 percent, crackers by 16.4 percent, breakfast cereal by 16.6 percent, bacon by 7.9 percent, chicken by 17.2 percent, eggs by 30.5 percent, and fresh whole milk by 14.4 percent on an annual basis as of September.
A Rasmussen Reports poll from August showed that 63 percent of U.S. citizens have been forced to change their eating habits due to high food costs. A survey by the University of Michigan found that elevated grocery prices are making one in three Americans between the ages of 50 and 80 eat less nutritious food.
Sen. Roger Marshall (R-Kan.), blasted the Biden administration's failure to control inflation in a statement, pointing out that U.S. citizens are paying 13.5 percent more than what they paid when Biden took office.
Americans are affected by the high cost of living and low wages while their savings accounts have been drained, he said.
"The American people can no longer afford the financial anxiety and failing economic agenda of Joe Biden. To truly put an end to this crisis, we must put an end to Democrats' reign in D.C," Marshall stated. The midterm elections for the U.S. House of Representative is due in November.