Biden Signs Executive Order Targeting Abortion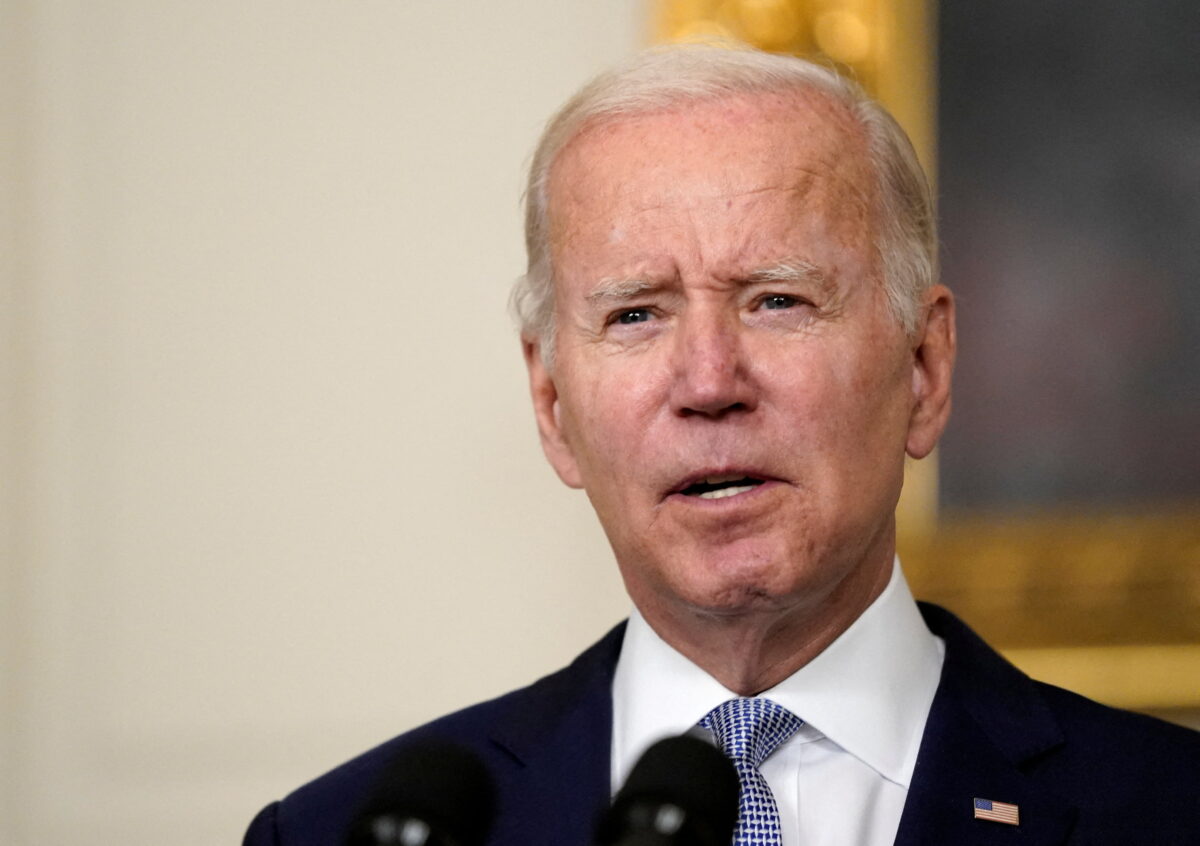 President Joe Biden on Wednesday signed an executive order that he says will allow for more abortion access, coming weeks after the Supreme Court's decision to overturn Roe v. Wade.
"Today's Executive Order builds on the first Executive Order that I signed last month to safeguard access to … abortion care," he wrote on Twitter. "I told you I wouldn't back down. That hasn't changed."
Biden's executive order directs the Department of Health and Human Services (HHS) to "consider action to advance access" to abortion services, including via Medicaid for women who travel out of state to obtain one, according to the White Hose.
The order also asks HHS Secretary Xavier Becerra to consider "all appropriate actions" to ensure that health providers follow federal laws so people can "receive medically necessary care without delay," referring to abortions.
"These actions could include providing technical assistance for health care providers who may be confused or unsure of their obligations in the aftermath of the Supreme Court decision in Dobbs; convening providers to convey information on their obligations and the potential consequences of non-compliance; and issuing additional guidance or taking other appropriate action in response to any complaints or reports of non-compliance with federal non-discrimination laws," the White House statement said.
The president signed the executive order while in isolation after his doctor said Wednesday that he again tested positive for COVID-19 in the morning.
More Actions
Wednesday's executive order comes just a day after the Department of Justice (DOJ) filed a lawsuit targeting an Idaho law that bans most abortions. Attorney General Merrick Garland said in a press briefing that the Idaho law violates the federal Emergency Medical Treatment and Labor Act that he says allows providers to give medically stabilizing treatment during an emergency.
"If a patient comes into the emergency room with a medical emergency jeopardizing the patient's life or health, hospitals must provide the treatment necessary to stabilize that patient," Garland said. "This includes abortion, and that is the necessary treatment."
The lawsuit appears to be the first of many targeting states that have laws restricting abortions.
"That is what we are doing, and that is what we will continue to do," the attorney general added on Tuesday. "We will use every tool at our disposal to ensure that pregnant women get the emergency medical treatment to which they are entitled under federal law."
Democrats and the White House have signaled they view abortion as a key issue to promote ahead of the 2022 midterms as Biden faces declining poll numbers. Following the Supreme Court's decision to overturn Roe v. Wade, Biden said in a speech that people who are concerned should vote for candidates who back the procedure, which some religious groups and conservatives say is killing.
In a majority ruling overturning Roe, Supreme Court Justice Samuel Alito argued the Constitution doesn't make any reference to abortion. He also argued that it should be up to individual states to decide on whether abortion is legalized or not.
Following the ruling, the Department of Homeland Security warned of increasing violence against government officials and judges. Officials in Maryland arrested a man outside the home of Justice Brett Kavanaugh for plotting to kill the justice days before the decision to overturn Roe was handed down by the high court.