Bipartisan Senate Group Proposes China Commission to Confront Threats from CCP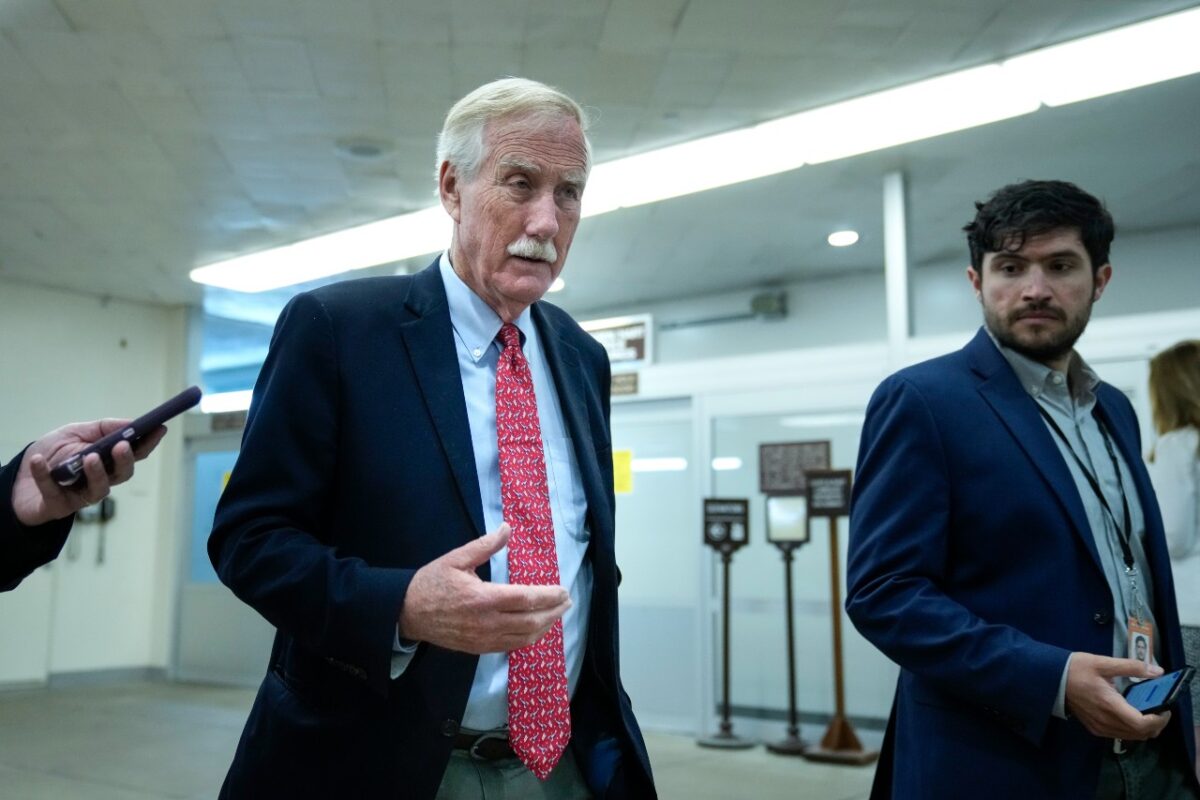 Sens. Angus King (I-Maine), John Cornyn (R-Texas), and Tim Kaine (D-Virginia) are seeking to introduce legislation for a China Grand Strategy Commission (China Commission) tasked with developing a comprehensive whole-of-government approach to address the threat the communist regime in Beijing poses to the U.S. economy, security, and foreign relations.
According to a press release on Sept. 30, a group of 15 senators proposed the China Commission to develop recommendations for the next two years as an amendment to the 2023 National Defense Authorization Act.
"We simply cannot afford an ad hoc China policy that lacks a long-term strategy," King said in the statement.
Accounting for Communist China
"The world is undergoing a period of significant change: economies are shifting, alliances are changing, and national security threats are rapidly evolving. At almost every turn, the United States is facing new challenges from an increasingly aggressive China," King said in the statement.
According to the release, the China Commission would include 18 members from the executive and legislative branches as well as business representatives.
The mission is to "make actionable recommendations to develop a grand strategy across the entire government," King said, aimed at protecting and strengthening U.S. national security interests.
The statement listed the need to develop strategies for: "Ensuring a holistic approach toward the People's Republic of China across all federal departments and agencies; Defining specific steps necessary to build a stable international order that accounts for the People's Republic of China participation in that order; Providing actionable recommendations with respect to the United States' relationship with the People's Republic of China."
Liberalism or Socialism
Cornyn said that the Chinese Communist Party's ambitions paint an alarming picture for U.S. economic and national security.
"Confronting threats from China is the greatest security imperative of our generation and a strategic, whole-of-government approach is the only way forward," he said.
Kaine said that, "Over the years, the U.S-China relationship has evolved in ways few could have predicted."
"A China Grand Strategy Commission would help accomplish [preserving the status of the United States as the world's preeminent power] by creating a long-term, comprehensive strategy to manage this consequential relationship," Kaine stated.
The China Commission will have a structure closely modeling that of the Cyberspace Solarium Commission, which King co-chairs.
According to the statement, the Cyberspace Solarium Commission made more than 80 concrete recommendations for how to improve America's national security in cyberspace, more than 85 percent of which are fully or partially implemented or on track for implementation.
The China Commission bill has already been praised by top military leaders, including General Townsend, AFRICOM Commander; General VanHerck, NORTHCOM/NORAD Commander; General Berger, Commandant of the Marine Corps; Lt. General Langley, AFRICOM Commander Nominee; and Lt. General Fenton, SOCOM Commander Nominee.
Sens. Kevin Cramer (R-N.D.), Mazie Hirono (D-Hawaii), Mike Rounds (R-S.D.), Jackie Rosen (D-Nev.), Tom Carper (D-Del.), Joe Manchin (D-W.V.), Richard Blumenthal (D-Conn.), Thom Tillis (R-N.C.), Tom Young (R-Indiana), Susan Collins (R-Maine), Ben Sasse (R-Nebr.), and Jeanne Shaheen (D-N.H.) also cosponsored the bill, according to the press release.
Chen Ting contributed to this report.