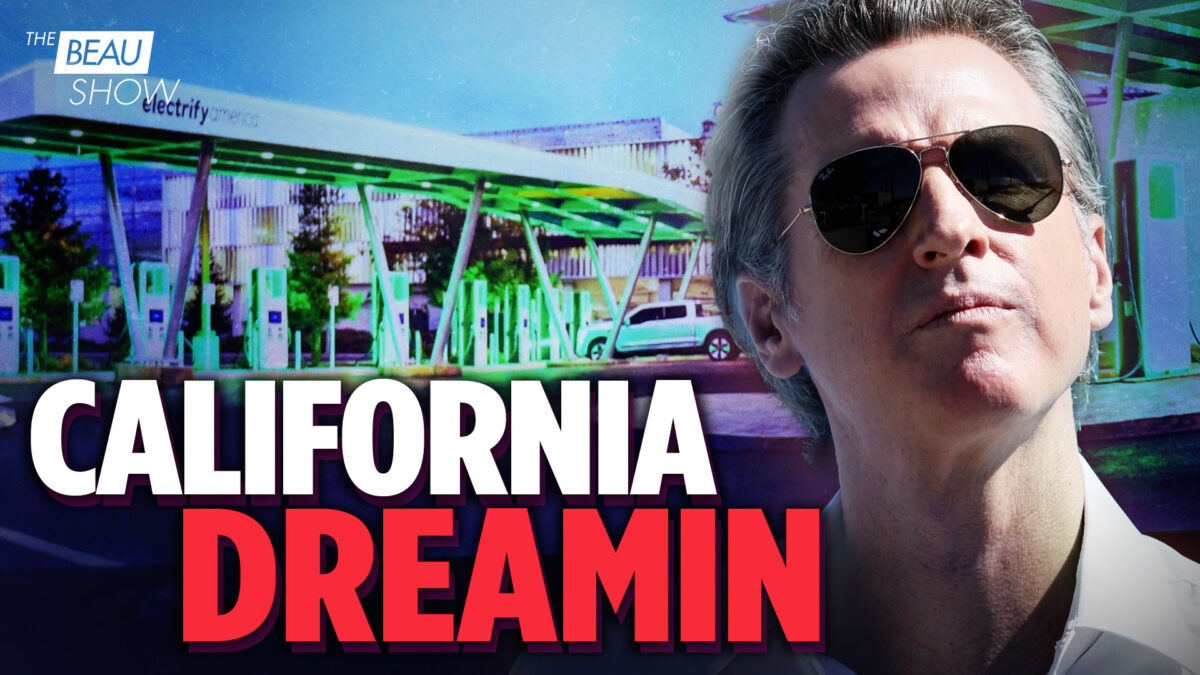 California has decided to be all-electric in their auto sales by 2035, but there's one major problem: they don't even have a power grid capable of handling their current demand. I explore California's liberal gas-free utopia and how it can spell disaster for the state, the country, and the world.
–
BUY Jan 6 DVD: The Real Story of Jan. 6 Documentary(102 Minutes, Color) , Promo Code "[Beau]" for 20% off
Follow us on Facebook, Instagram, ​Parler, Gab, and Twitter.
* Click the "Save" button below the video to access it later on "My List."
Follow EpochTV on social media:
Twitter: https://twitter.com/EpochTVus
Rumble: https://rumble.com/c/EpochTV
Truth Social: https://truthsocial.com/@EpochTV
Gettr: https://gettr.com/user/epochtv
Facebook: https://www.facebook.com/EpochTVus
Gab: https://gab.com/EpochTV
Telegram: https://t.me/EpochTV