Charlie Crist Wins Florida Primary to Face Gov. DeSantis
GAINESVILLE, Fla.—After campaigning on a platform built on bashing incumbent Gov. Ron DeSantis, Rep. Charlie Crist (D-Fla.) earned the chance on Aug. 23 to take on his target in the fall general election.
Crist bested three other Florida Democrats gunning for the state's top executive in the gubernatorial primary Tuesday.
Crist won nearly 60 percent of the vote with more than 95 percent of the results reported at 9:06 p.m. ET, according to Decision Desk HQ. Florida Agriculture Commissioner Nikki Fried drew 35 percent of the vote.
Crist will face DeSantis, three write-in candidates, a Libertarian, and two others with no party affiliation in the fall.

DeSantis, 43, didn't have a Republican challenger. Until mid-August, the incumbent barely campaigned officially, as his challengers made stump speeches up and down Florida.
In the last two weeks before the primary, DeSantis released a handful of ads promoting himself as a leader who has defended freedom and earned the gratitude of the citizens of his state. And the day before Democrats squared off for their primary, DeSantis released a one-minute TV commercial in a parody of blockbuster movie Top Gun: Maverick.
Wearing a leather jacket emblazoned with Florida patches, DeSantis positions himself as an instructor in an airplane hangar, taking to a white board to outline strategies for taking down media attackers.
Though DeSantis ads have amped up their swagger, they still criticize no other candidate.
Crist, however, spent his run up to Election Day ignoring his primary opponents and targeted DeSantis.
Crist has claimed the governor "bullies school children" and "wants to outlaw abortion." He has criticized the incumbent for not supporting background checks for gun buyers, and claimed DeSantis "cares more about running for the White House" than addressing the needs of citizens of his state.
DeSantis has deflected questions about whether he's considering a 2024 run for president. He's widely considered a top contender, especially if former President Donald Trump doesn't run.
But first, he's focused on winning reelection.
Platforms
Crist, has promised to "reduce gun violence" by requiring universal background checks for gun buyers. He has said he would ban "large magazines and assault rifles."
Crist also says he would work for unrestricted access to abortions and criticized DeSantis for "removing a woman's right to choose."
In April, DeSantis signed a law passed by the state's Republican-controlled legislature that bans most abortions beyond 15 weeks.
Crist has complained that DeSantis tells school boards what to do. DeSantis, young father of three, has used his power to make many changes in Florida schools, such as banning the forced masking of school children, prohibiting the teaching of critical race theory (CRT), and providing parents with the right to see what's taught in classrooms.
Weeks before the primary, DeSantis got involved with local school board races around the state, promoting candidates who promised "to run on the DeSantis Education Agenda." Candidates earning his endorsement received thousands of dollars in advertising help from the Friends of Ron DeSantis PAC.
"Parental rights, curriculum transparency, and classrooms free of woke ideology are all on the ballot this election, and it starts with school board elections," DeSantis wrote in a statement announcing a series of rallies for his hand-picked candidates. "Florida's school boards need members who will defend our students and stand up for parental rights and will ensure Florida's children are protected from woke ideology in their classrooms."
Crist has complained the governor has made it harder for people to vote in the state. In April, DeSantis signed into law legislation  that increases penalties for violations of elections rules, outlines required maintenance of voter rolls, limits ballot harvesting, prohibits ranked-choice voting, and creates an Office of Election Crimes and Security under the Florida Department of State.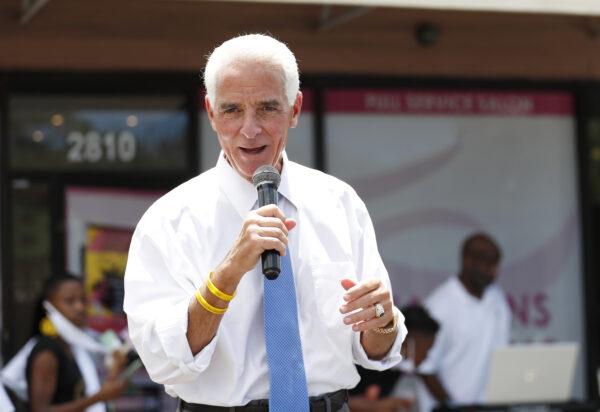 Making it "easier to vote" is something Crist has said he would do "immediately." His measures would include moving primaries from August to spring, declaring Election Day a state holiday, and restoring felons' voting rights after release from incarceration, even if they haven't finished paying court-ordered fines, fees, and restitution.
If elected, Crist has promised to sign an executive order on "Day One" banning discrimination based on "sexual orientation and gender identity" in the state. Florida law protects against discrimination by race, religion, sex, age, disability, national origin, or marital status in employment, housing, and public accommodations.
Crist also has promised to repeal the Parental Rights in Education law signed by DeSantis earlier this year. The law prohibits classroom teaching on sexual orientation, gender identity, and other sexual topics for children in third-grade and below. It forbids schools from holding meetings with children that are kept secret from parents, such as those used to facilitate gender-transition plans. And it gives parents a path for suing schools for failing to comply.
The law sparked controversy worldwide after being dubbed with the misleading moniker, "The Don't-Say-Gay Bill."
The bill does not, as opponents claim, prohibit children from sharing in class about their LGBTQ loved ones or confiding in teachers about their questions on sexual topics.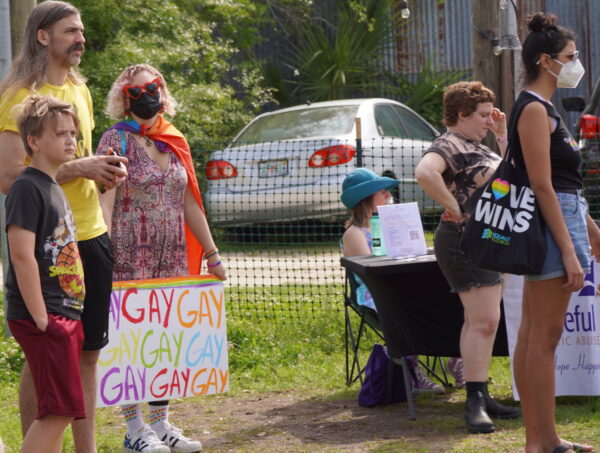 Crist already has served as a one-term Republican governor of Florida from 2007 to 2011. He passed on seeking a second term and ran for the U.S. Senate instead.
During that campaign, he switched his affiliation to Independent, when it appeared Marco Rubio was leading for the Republican nomination. Rubio won the seat.
Two years later, Crist changed party affiliation again. As a Democrat, he challenged the state's Republican Gov. Rick Scott, who was running for reelection. Crist lost then, too. Scott now is a U.S. Senator representing Florida, and Crist represents the St. Petersburg area in the U.S. House of Representatives.
Crist raised far more money than any other Democrat in the gubernatorial primary. Since May 2021, he has received almost $8 million in donations, and the Friends of Charlie Crist committee has raised almost $7.3 million, financial records filed with the state show.
More than $140 million has flowed into the DeSantis campaign. In the expensive Florida media market, the politician holding the most cash controls messaging.