Chinese Investors Shouldn't Be Allowed to Buy US Properties: DeSantis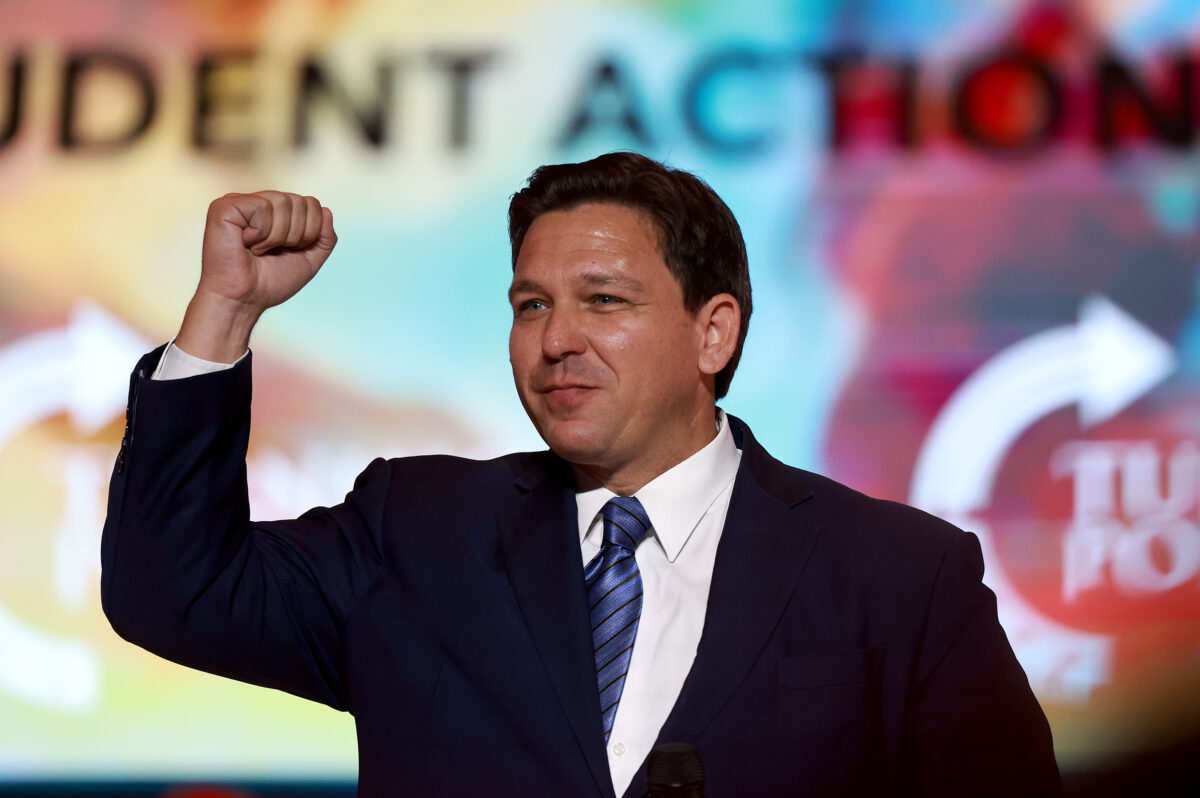 Florida Gov. Ron DeSantis warned about China's malign influence in the Sunshine State after reports showed Chinese investors having spent billions of dollars buying U.S. farmland and other real estate.
Calling China the United States' "number-one adversary," DeSantis told Fox News on July 23 that companies linked to the Chinese Communist Party (CCP) shouldn't be allowed to buy U.S. properties.
"I don't think they should be able to do it. I think the problem is these companies have ties to the CCP, and it's not always apparent on the face of whatever a company is doing—but I think it's a huge problem," DeSantis said.
Foreign buyers from China spent $6.1 billion on U.S. homes from April 2021 to March 2022, more than those from any other foreign country, according to a recent report from the National Association of Realtors (pdf).
Chinese buyers spent an average of over $1 million per transaction—the highest average among foreign purchases—and up from the $710,400 average the year before. California was the top destination for their purchases with 31 percent, followed by New York (10 percent), Indiana (7 percent), Florida (7 percent), Oklahoma (5 percent), and Missouri (5 percent).
The report also pointed out that 58 percent of Chinese buyers made all-cash purchases, the third highest behind Canadians (69 percent) and Colombians (65 percent).
More and more U.S farmlands are under the control of Chinese buyers. According to data from the U.S. Department of Agriculture, Chinese investors controlled 13,720 acres in the United States as of the end of 2010. That amount has increased to 194,179 acres through Dec. 31, 2020.
DeSantis also said he has taken steps to address some of China's influence in Florida.
"I've signed legislation to crack down on undue influence from rogue states, including the CCP," he said. "So for example, we ban Confucius Institutes in the state of Florida—they try to go in higher education, and they try to spread the propaganda."
The bill banning China's Beijing-funded Confucius Institutes was signed by DeSantis in June last year, along with other legislation that made stealing trade secrets a third-degree felony punishable by up to five years in prison.
Florida has "the most robust protections against CCP influence that any state's done so far," DeSantis told The Epoch Times at the time. The two pieces of legislation went into effect on July 1 last year.
Florida closed its last Confucius Institute in September 2019. According to the National Association of Scholars, an education advocacy group, there were a total of 18 Confucius Institutes in the United States as of June 21.
In January, DeSantis took another step to counter the CCP, when he announced the Florida Job Growth Grand Fund had awarded nearly $10 million to Osceola County and Valencia College to support semiconductor and other advanced technology manufacturing.
"The strategic investments we are making today will help bring microchip and semiconductor manufacturing back to our state at a time when the supply chains are more fragile than ever," he said according to a statement announcing the investment. "Certainly, we cannot allow this important industry to become captive by the Chinese Communist Party."
In March, DeSantis also unveiled proposed legislation to push back against China. One of the proposals would require state agencies, political subdivisions, and public institutions of higher education, to report any gift of $50,000 or more from a foreign government.
DeSantis told Fox News that he aimed to address the problem of his state's pension funds next.
"We're also probably going to do legislation next legislative session about our pension investments, with things that may be linked to the CCP," DeSantis said. "We don't necessarily have a lot of it, but we want to make sure that we're cutting ties so that we're not funding our number-one adversary."