Civility Rates High in Tight Congressional Race In and Around Omaha
A perennially close Congressional seat covering what's called "the blue dot" in one of the reddest states in the country, Nebraska, looks like it'll be tight again in the November elections.
Incumbent Republican Don Bacon, representing Nebraska's second district since 2016, seeks to hold his seat against state legislator Tony Vargas, the Democratic nominee.
As drawn since redistricting, including the city of Omaha and various environs, the district voted for Joe Biden over Donald Trump in 2020 by six points. Real Clear Politics rates it "Leans Republican," but two other forecasters, Larry J. Sabato and Nathan L. Gonzalez, now rate it a toss-up. And that's despite a redistricting that removed some of the more Democratic urban areas and added a large, more rural outlying county.
The Republicans don't appear to be taking the election for granted. Bacon, a retired Air Force brigadier general, has raised $2.7 million as of June 30 and has more than $800,000 in outside support. Vargas, a state senator and former public school teacher, is holding his own with $1.6 million but hadn't drawn any outside support as of the June 30 campaign finance filings.

This isn't the only race among Nebraska's three Congressional seats that observers elsewhere are watching. Next door, in District 1, Republican Mike Flood squeaked by Patty Pansing Brooks by little more than 6,000 votes in a special election on June 28—four days after the Supreme Court's Dobbs decision reversing Roe v. Wade and sending abortion policy back to the states. Brooks' relatively strong showing was seen as reflecting Democratic mobilization to defend abortion access and gave Democrats hope that they could win the November rematch between the two.
Vargas, on his website, hammers Bacon for his conservative positions. He voted against a cap on insulin costs, Vargas says, and took money from the NRA days after the Uvalde shootings.
Bacon, though, exudes in his postings a certain "Midwestern nice." In "A Letter from Don" on his website's home page, he says, "Thank you for taking the time to visit my website—I'm happy you're here! Let me be blunt: politics today has become divisive, hateful, and filled with anger and accusations. I believe there's enough anger and hate in Washington, D.C. I believe in a better way. We can disagree without being disrespectful, we can stand up for our beliefs and defend the right of others to do the same, and we can recognize that there is far more that unites us than divides us."
Bacon expressed reservations in late 2016 after a tape of then-candidate Donald Trump emerged in which Trump made lewd remarks to NBC host Billy Bush. What the party needed, Bacon said, were more candidates like Trump's running mate and future vice president, Mike Pence.
Bacon has been recognized for his bipartisan spirit. "Don Bacon is Working Across the Aisle for You!" his website banners read, citing a list of bipartisan achievements. The Lugar Center's Bipartisan Index rated him as the 12th most bipartisan member of Congress for 2021. They noted that he was one of 13 Republicans who crossed party lines to vote to pass the Democrats' infrastructure bill, which passed in November 2021.
Both come to the district from elsewhere. Bacon, who grew up on a farm in Illinois, forged ties to the area during his service as a wing commander at Offutt Air Force Base outside Omaha. He later rose to Expeditionary Commander of a unit in Iraq. After retiring from the Air Force, he worked as a staffer for Nebraska's Rep. Jeff Fortenberry in District 1. Fortenberry's resignation on March 31, after his conviction for scheming to falsify and conceal material facts and making false statements to federal investigators, led to the special election for Nebraska's District 1.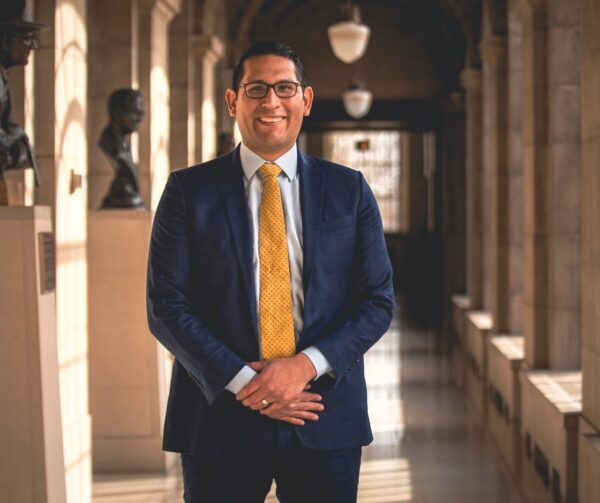 Vargas grew up in New York City. He served in Americorps. His focus issues, according to his website, include lowering prescription drug costs, reproductive freedom, addressing climate change, and providing for veterans.
He, too, checks the "Midwestern nice" box on his website, which reads, "As a senator, Tony has developed a reputation for civility and working with anyone to get things done for Nebraska workers and small businesses."