Democrat Campaign Chief Maloney Endorses Using Spoiler Candidates in Tight Elections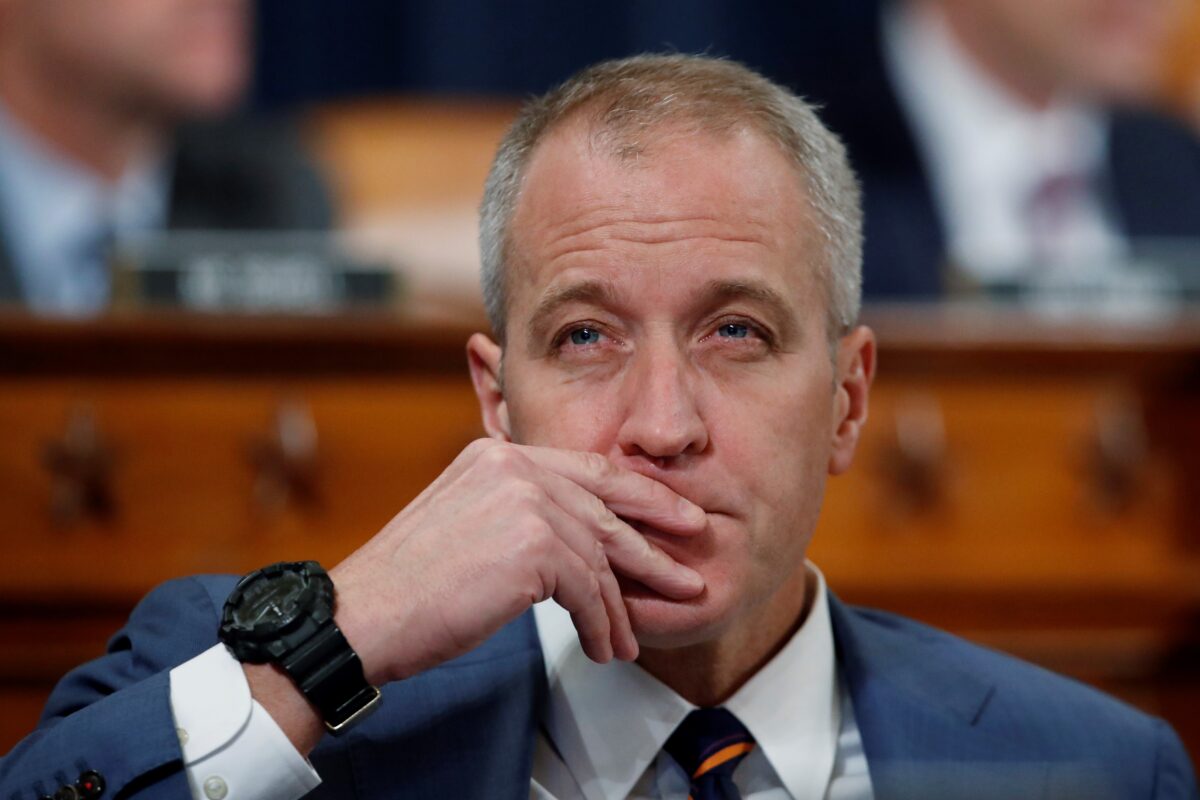 Democrat campaign leader Rep. Sean Patrick Maloney (D-N.Y.) on July 26 defended moves by strategists in his party to endorse "spoiler candidates" in GOP races to increase Democrats' odds of victory in tight races.
"Spoiler candidates" refer to candidates thought to be unelectable or more difficult to elect in general elections due to positions they have that are perceived to be radical or too controversial.
Maloney, who serves as chairman of the Democratic Congressional Campaign Committee (DCCC), defended the practice in an early morning July 26 appearance on MSNBC.
During the appearance, the host recounted some efforts by Democrats in 2016 to propel then-candidate Donald Trump's presidential campaign, hoping that he would be easier for a Democrat to beat; this move blew up in Democrats' faces, however, after Trump glided to victory against Democratic rival Hillary Clinton.
Citing apparent efforts by Democrats to do the same in tight congressional races this year, the host asked Maloney whether the DCCC was attempting to prop up "far-right" candidates in the same way, in view of the dangers that 2016 unveiled in this strategy.
Maloney left his answer ambiguous, saying that the DCCC considers it important to tread carefully in these efforts, but did not rule them out.
"We have a high bar for that," Maloney said. "I think if you're going to do that, you need to really understand what you're doing, if you're talking about trying to pick your opponent. You might see us do that, sure, and I think sometimes it does make sense."
Maloney's comments come amid a volatile political environment for Democrats, who have been placed on the defensive in the upcoming midterms due to dissatisfaction with President Joe Biden's performance during his first year in office—particularly as inflation continues to break records and as gas remains around twice the price it was when Trump left office.
Democrats, who, after a series of early retirements, only have a few seats more than Republicans in the lower chamber, can scarcely afford to lose any seats if they are to hold the House.
Across various races with tight congressional elections—including Illinois, Maryland, and Colorado—Democrat strategists and campaigners have paid for advertisements endorsing candidates with a more populist or America First bent. These Democrat operatives have particularly focused on candidates who doubt the legitimacy of the 2020 election, have abortion stances considered too hardline for their state, and hold positions on other issues deemed too conservative to win in a general election.
Some Trump critics have said that the move by Democrats is only possible in part due to "collusion" with Trump, who Hogan has accused of backing candidates too radical to win their general elections.
"It was kind of unprecedented collusion between the Democratic Governors Association and Donald Trump," Hogan said on ABC's This Week of Trump-endorsed Dan Cox's primary victory in Maryland's gubernatorial race. "It's a big loss for the Republican Party, and we have no chance of saving that governor seat. We actually had a chance if they hadn't gotten together and done that."