'Democrats Can Be Buzzkills': Barack Obama Comments on Cancel Culture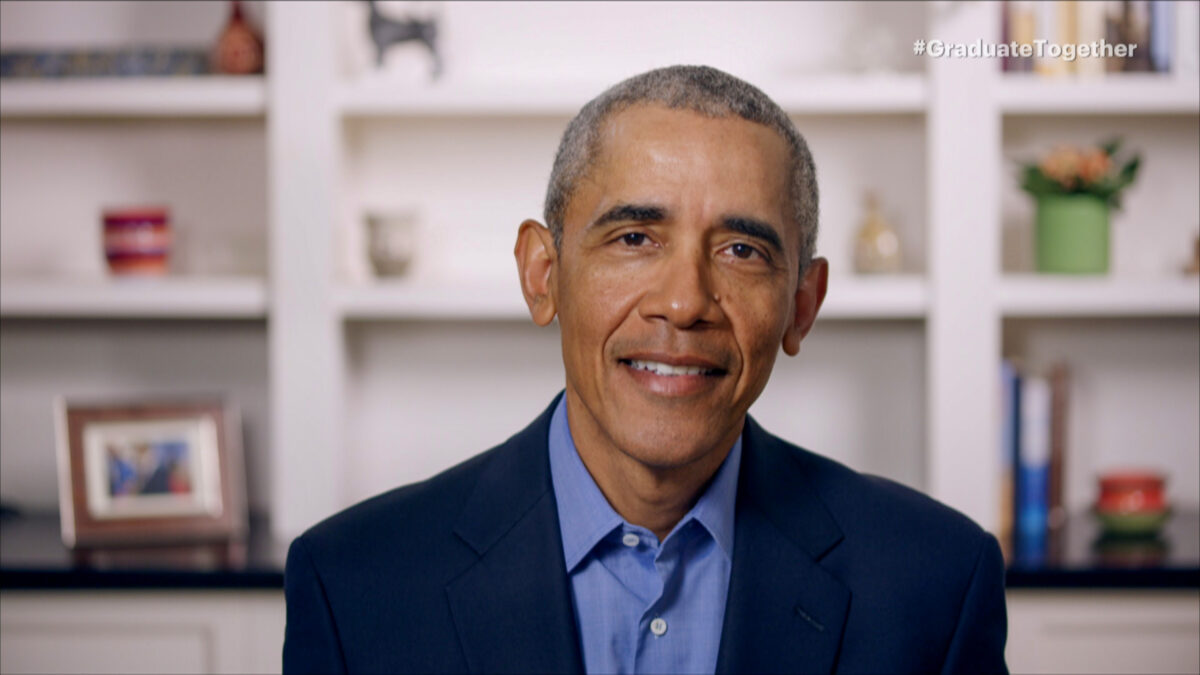 Former President Barack Obama has taken aim at the increasing rise in so-called "cancel culture" and branded some Democratic lawmakers "buzzkills."
Obama, 61, made the comments in an interview on the "Pod Save America" podcast on Friday just weeks before the midterm elections on Nov. 8 and shortly after his own half-brother Malik Obama endorsed the Republican candidate for governor in Pennsylvania, Doug Mastriano.
"I think we [Democrats] do get into trouble," Obama said, noting that he himself would sometimes end up speaking a bunch of "policy gobbly gook" when he would deliver speeches that were a little too "professorial."
"And that's not how people think about these issues," Obama said. "They think about them in terms of, you know, the life I'm leading day to day. How does politics, how is it even relevant to the things that I care most deeply about? My family, my kids, work that gives me satisfaction, having fun, not being a buzzkill, right? And sometimes Democrats are."
"It's like sometimes, people just want to not feel as if they are walking on eggshells, and they want some acknowledgment that life is messy and that all of us, at any given moment, can say things the wrong way, make mistakes."
Addressing why he believes that cancel culture has been on the rise in recent years, Obama said: "I think where we get into trouble sometimes is when we try to suggest that some groups are more—because they historically have been victimized more, that somehow they have a status that's different than other people, and that we're going around scolding folks if they don't use exactly the right phrase. Or you know, that identity politics becomes the principle lens through which we view our various political challenges."
Average Folks 'Excluded From Conversation'
Obama said Democrats need to be more mindful to "speak to everybody about their common interests" and "concerns," noting that average folks can sometimes feel as if they are being "excluded from that conversation rather than brought into a conversation," which he said is something Democrats need to be "mindful and cautious" about.
"And what works for everybody, is the idea of a basic equal treatment and fairness. That's an argument that's compatible with progress on social issues and compatible with economic interests," he said.
However, Obama noted that during his own presidency he had never "shied away from making strong arguments on behalf of groups that had been historically subjugated in this country" and that his administration "didn't ignore history."
Obama's comments come as his relationship with his half-brother Malik Obama has reportedly soured since 2015 over political differences, with his older sibling avidly supporting former President Donald Trump.
In an interview in 2016 with the New York Post, the older Obama said he admired Trump's approach to politics in which he "approaches issues directly and does not mince his words."
Far-left democratic lawmakers have come under fire from conservatives over their increasingly "woke" rhetoric and policies aimed at maintaining "political correctness."
Ahead of next month's midterms deciding whether Republicans or Democrats will control the U.S. Congress, Obama has been campaigning for Democratic Party candidates in a number of critical states and is set to travel to Georgia, Michigan, and Wisconsin later this month to do so there.
Republicans are seen as the likely party to win control of the U.S. House of Representatives and possibly the U.S. Senate too, as inflation has soared under Democrats.
Reuters contributed to this report.