Democrats 'Grasping at Straws' for Votes by Canceling Student Loan Debt: GOP Lawmaker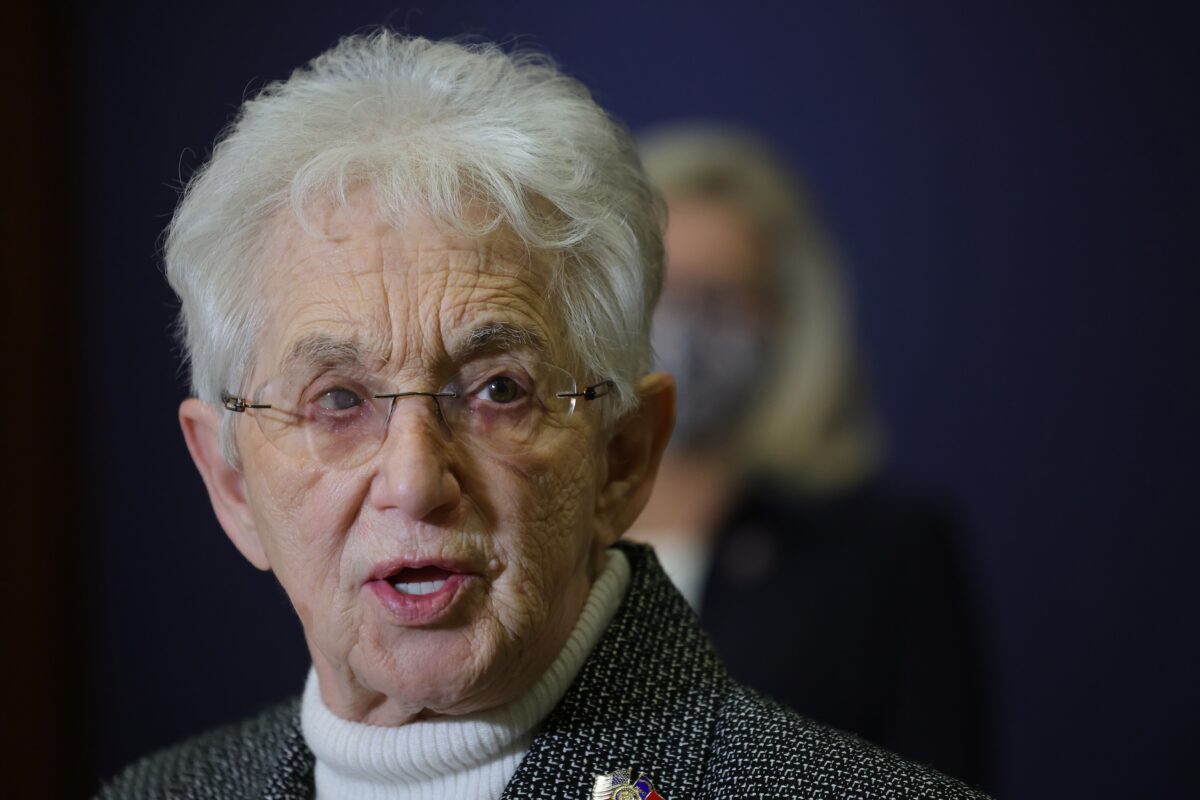 Canceling student loan debt is the latest bid by Democrats to win votes and prevent the House chamber from flipping red this fall, according to Rep. Virginia Foxx (R-N.Y.).
"Delaying this until now, pretty close to the election, is certainly a political ploy," the congresswoman told Capitol Report, a program on The Epoch Times' sister media NTD, hours after the Biden administration said it will forgive $10,000 in federal student loan debt for borrowers who meet the low-income test.
With the midterm elections nearing, Republicans are poised to take back the House, and the Democrats, Foxx said, are "grasping at straws" to appeal to their voter base.
But forgiving college loan debts—$10,000 for low-income students and $20,000 for Pell Grants recipients—is "very irresponsible on the part of the president," both for the economic damage and the lack of cost competitiveness it creates, Foxx said.
An analysis by the University of Penn Wharton estimates that a one-time cancellation of $10,000 loan debt per borrower will cost the United States $300 billion, while a large share of the benefits going to higher income earners.
"This is bad policy in every possible way," said Foxx, who noted that 87 percent of American taxpayers don't owe student loans.
"It's a wealth transfer," she said. "It is irresponsible on their part to be transferring wealth from people who never had a chance to go to college, or who paid back their loans on their own, to people who are in the top 60 percent of earners in the country. It is just wrong."
The policy also puts into "full center" the question why American education is so expensive in the first place, the congresswoman said, adding that Republicans have made plans to cut the cost of post-secondary education.
"As long as the federal government will continue to subsidize, and to pay off the debt of people who should be paying their own debt, then there's absolutely no incentive for colleges and university to lower their cost."
No Free Lunch
The lawmaker was not alone in voicing these concerns.
"It's not fair," said Vance Ginn, chief economist at the conservative research institution Texas Public Policy Foundation.
"You can't subsidize irresponsibility and intended for people to act responsible," he told NTD.
Ginn noted that the action will heighten the national debt while reducing revenue flowing into the federal government, which he said the government will likely "inflate away."
"One of my favorite economists, Milton Friedman, said: 'There's no such thing as a free lunch.' There's no free student loans," Ginn said. "This is not a free forgiveness. This is not a free transfer that is, time and again, hurting the middle class and the lower income people the most—the very exact group that Democrats supposedly are trying to help."
Lindsay Burke, director at the Center for Education Policy at the Heritage Foundation, described the scheme as a "debt transfer," which she believes will further inflate college costs.
According to the New York-based nonprofit College Board, federal aid has increased 295 percent in a 30-year span beginning 1991 (pdf), during which period the colleges and universities also more than doubled their tuition fees in real terms (pdf).
"They capture the money that's handed out," Burke said as she pointed to the trend. A 2017 study (pdf) from the New York Federal Reserve Bank also found that for every dollar increase in subsidized student loans, universities would raise tuition by 60 cents in response.
Americans may feel the impact of the policy in the years to come; but for those who have paid off their student loans or are currently looking to attend college, the "moral hazard" is immediate, and personal, Ginn said.
"Why should I pay off anything—not just student loans, but bank loans and everything else?"