Elon Musk Reacts to Reports Biden Admin Looking to Block His Twitter Deal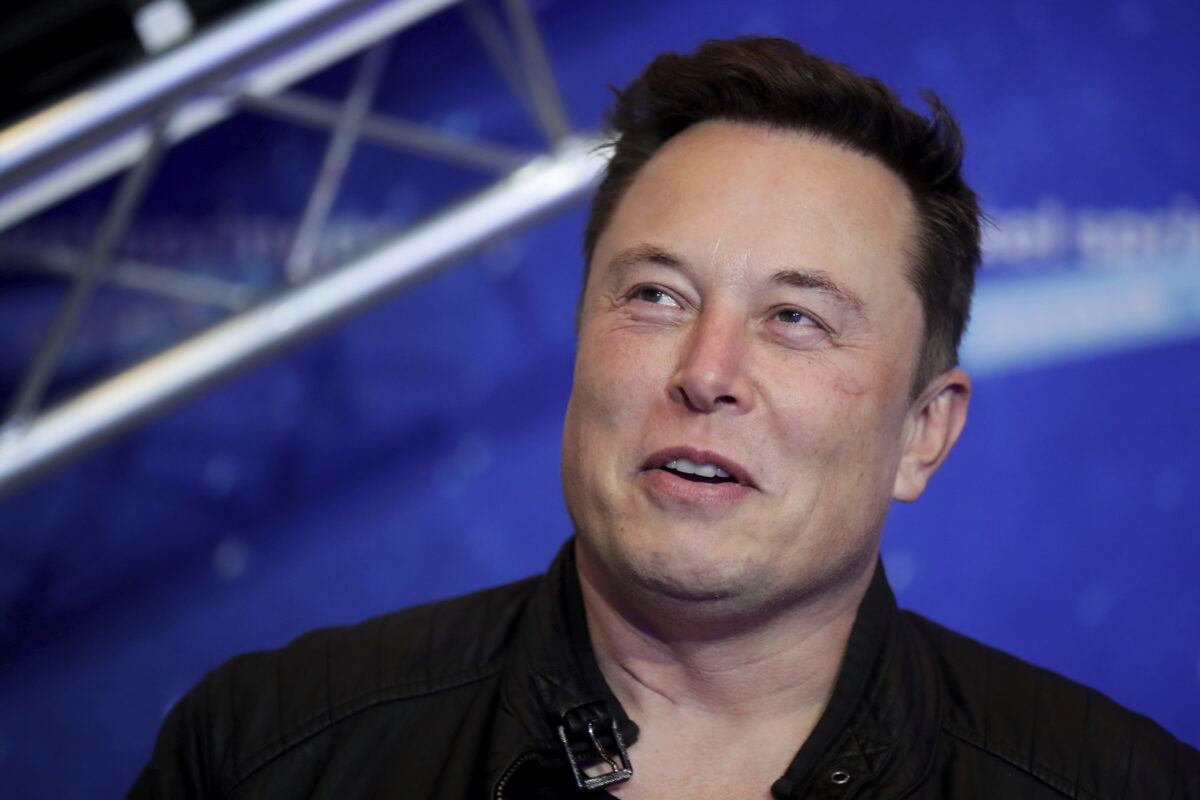 Tesla CEO Elon Musk has reacted to reports that President Joe Biden's administration is considering looking into the billionaire's acquisition of Twitter as well as his actions with SpaceX's Starlink satellite network to see if they should be subject to national security reviews.
Musk took to Twitter late on Thursday, replying to a post by American mixed martial artist, Nik Lentz.
"It would be hysterical if the government stopped Elon from overpaying for Twitter," Lentz wrote, to which Musk replied "100," alongside a laughing emoji.
Musk's response comes shortly after Bloomberg reported that the Biden administration is considering launching a probe into his business dealings, citing concerns over his "plans to buy Twitter with a group of foreign investors."
Musk confirmed earlier this month that he plans to forge ahead in his $44 billion purchase of Twitter amid his ongoing legal battle with company executives over the number of fake accounts on the platform.
According to the report, Musk's recent posts regarding Ukraine's access to Starlink's satellite internet service also raised eyebrows.
His response to Lentz did not specifically mention Bloomberg's report.
However, Musk recently said on Twitter that SpaceX couldn't keep funding Ukraine's Starlink "indefinitely."
"SpaceX is not asking to recoup past expenses, but also cannot fund the existing system indefinitely *and* send several thousand more terminals that have data usage up to 100X greater than typical households," Musk said in the post. "This is unreasonable."
The businessman made the comments after CNN reported that SpaceX had sent a letter to the Pentagon requesting it take over funding for Ukraine's government and military use of Starlink. The Pentagon later confirmed it has not paid SpaceX anything for providing Ukraine with the Starlink service.
'We'll Just Keep Funding Ukraine Government for Free'
Musk later posted that SpaceX's Starlink service will continue serving Ukraine for free, despite it doing so at a loss to the company.
"The hell with it … even though Starlink is still losing money & other companies are getting billions of taxpayer $, we'll just keep funding Ukraine govt for free," Musk wrote.
A spokesperson for the U.S. Treasury Department told Bloomberg that the Committee on Foreign Investment in the United States, which reviews the national security implications of foreign investments in U.S. businesses, does not publicly comment on transactions that it may or may not be reviewing.
Aerospace manufacturer SpaceX and the U.S. Agency for International Development (USAID) announced in April that they had jointly delivered 5,000 Starlink Terminals to the Government of Ukraine through a public-private partnership.
At the time, USAID said the satellite terminals "will enable unlimited, unthrottled data connectivity from anywhere in Ukraine," and allow "public officials and critical citizen service providers to continue to communicate within Ukraine and with the outside world, even if Putin's brutal aggression severs Ukraine's fiber optic or cellular communication infrastructure connections."
However, the number of terminals has increased drastically since then, growing to around 250,000 or so, with Musk saying earlier in October that the operation has cost SpaceX $80 million and will climb above $100 million by end of the year.
The Epoch Times has contacted SpaceX and Twitter for comment.
Tom Ozimek contributed to this report.