Fetterman's Health Is Among Key Issues in Awaited Showdown With Oz in Pennsylvania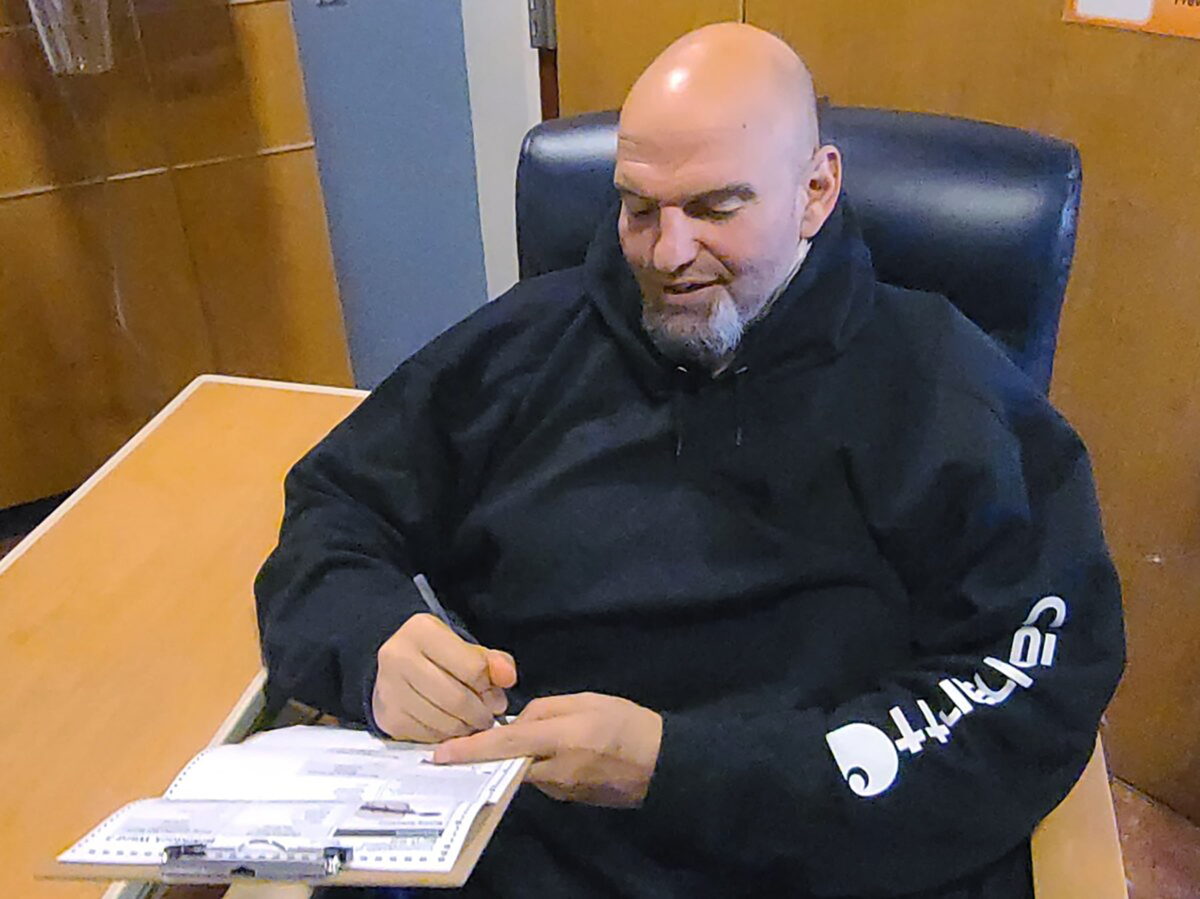 Late-campaign general election debates are often more curiosity than determinative in influencing all but the most undecided of voters. Most face-to-face candidate clashes consist of a rehash of platform pledges, past achievements, and well-worn attacks on opponents, while hoping to induce or avoid a blatant blunder or loss of composure in the last laps before Election Day.
A 2019 Harvard Business School study of 62 elections in nine countries that included 56 televised debates found the vast majority of voters who change their minds about who they are going to vote for during the course of a campaign do so long before the final weeks, and are rarely dissuaded by what they see or hear during a debate in the final weeks before casting ballots.
But that may not be so tonight when Democrat John Fetterman and Republican Mehmet Oz, take the stage at 8 p.m. EST for their first and only debate in Harrisburg, Pennsylvania.
The Pennsylvania Senate race to succeed retiring Sen. Pat Toomey (R-Pa.) is rated as one of a handful of competitive elections that could determine which party controls the chamber in 2023.
According to an Oct. 21-24 CBS News/YouGov Battleground Tracker survey of 1,084 registered Pennsylvania voters released Oct. 25—which gives Fetterman a 2-percentage point lead in the race—respondents identified the economy, gas prices, crime, and abortion as among the top issues they want to hear about in the debate.
But a significant component of respondents—45 percent—say they don't believe Fetterman is "healthy enough to serve" and want to see with their own eyes if he can endure the demands of the one-hour debate before a live audience and under the glare of television cameras.
That number has actually grown since September, when 41 percent didn't think the 53-year-old lieutenant governor was physically fit enough to be governor. Conversely, while 59 percent in September said Fetterman was "healthy enough to serve," a lesser majority—55 percent—thought so in the survey released on the morning of the debate.
Fetterman's health has been an issue in the campaign. Just days before the May primary, he suffered a stroke and cast his vote from a hospital bed. Since then, he has made limited public appearances and conducted a handful of media interviews.
Fetterman made his first public appearance since his stroke on Aug. 12. Oz, a former television personality, challenged him to five debates between Sept. 6 and Oct. 5. The Oct. 25 debate—tonight's event in the studio of Harrisburg TV station, WHTM—is the only one Fetterman agreed to.
The state of Fetterman's health is, of course, a partisan diagnosis. Less than a quarter of registered Republicans agree with more than 85 percent of registered Democrat respondents saying he is fit.
Fetterman's health, however, is only the sixth-most important issue that respondents say they want addressed in the debate.
More than 95 percent of those surveyed identified the economy and inflation policies as the top issues, followed by views of police and crime (91 percent), "plans for lowering gas prices" (83 percent), abortion (82 percent), and "plans to address drug and opioid addiction (81 percent).
Fetterman's health is regarded as important by 46 percent percent of respondents, with 54 percent saying it is not important to them. Oz's residency—he's lived in New Jersey for years until recently—is an important issue with 43 percent of respondents.
More than 42 percent of respondents want the candidates to discuss President Joe Biden, while 33 percent said they want former President Donald Trump to be a debate issue.
Early in-person voting kicked off in Pennsylvania on Oct. 24. According to the University of Florida's United States Elections Project, as of Oct. 25, more than 635,428 of 1.3 million vote-by-mail (VBM) ballots had been returned to local elections offices.
A Target Smart analysis maintains 73.3 percent of returned VBM ballots are from Democrats compared with 23.2 from Republicans.