Former Indiana Congressman Charged by SEC with Insider Trading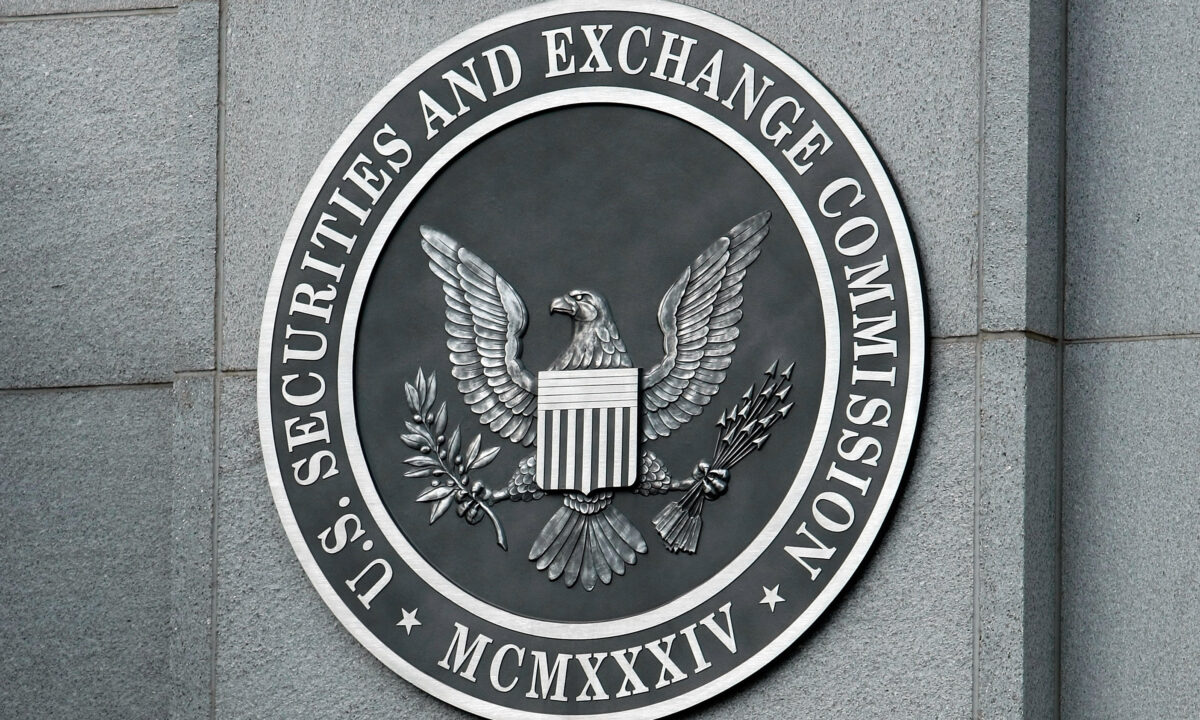 The Securities and Exchange Commission (SEC), on July 25, announced that it would pursue criminal charges for insider trading against former Rep. Steve Buyer (R-Ind.).
In a report announcing the charges, the SEC laid out its case against Buyer, alleging that he used his position in Congress to gain nonpublic access from T-Mobile about a then-unannounced merger with Sprint.
"After leaving Congress in 2011, Buyer formed a consulting firm, the Steve Buyer Group, which provided services to, among other clients, T-Mobile," the report said. "In March 2018, Buyer attended a golf outing with a T-Mobile executive, from whom he learned about the company's then-nonpublic plan to acquire Sprint."
Buyer reportedly began to purchase shares in Sprint stock the next day, acquiring a total of $568,000 worth of shares. Following the official merger, Buyer received a profit of more than $107,000.
This is not the only charge Buyer is facing.
In 2019, the SEC report says, "Buyer purchased more than $1 million of Navigant Consulting, Inc., securities ahead of the public announcement that it would be acquired by another one of Buyer's consulting clients, Guidehouse LLP."
In both cases, he used the accounts of various friends and family to spread out the purchases and reduce suspicion on himself.
"When insiders like Buyer—an attorney, a former prosecutor, and a retired Congressman—monetize their access to material, nonpublic information, as alleged in this case, they not only violate the federal securities laws but also undermine public trust and confidence in the fairness of our markets," said Gurbir S. Grewal, director of the SEC Enforcement Division. "We are committed to doing all we can to maintain and enhance public trust by leveling the playing field and holding Buyer accountable for illegally profiting from his access," he added.
Buyer did not respond to a request for comment.
Debate on Allowing Stock Market Investment
The charges fall into place amid broader debates about whether members of Congress should be able to interact with the stock market at all, with some members on both sides of the aisle calling for a trading ban.
In December 2021, an investigation by Insider sought to show that insider trading is extremely widespread among members of Congress, alleging that 49 members of Congress have violated laws against insider trading.
U.S. law forbids people with insider information, including members of Congress, from buying stocks on the basis of that information, and those who break these laws can be subject to criminal prosecution.
Laws against congressional insider trading were strengthened in 2012 amid a wave of insider trading in Congress; the STOCK Act, or Stop Trading on Congressional Knowledge Act of 2012, placed limitations and new reporting guidelines on federal lawmakers.
Most critically, the law began requiring members of Congress to disclose, publicly and quickly, trades made by themselves, their spouse, or their dependent children.
Insider's report found that a large, bipartisan swath of 49 members in both chambers had violated these laws. These include, among many others, well-known names such as senators Dianne Feinstein (D-Calif.) and Tommy Tuberville (R-Ala.) and House representatives Debbie Wasserman (D-Fla.) and Dan Crenshaw (R-Texas).
In light of this report, Speaker of the House Nancy Pelosi (D-Calif.)—who has almost unilateral control over what makes it to the House floor for a vote—was asked by a reporter whether members of Congress should be barred from stock trades, and she quickly defended the practice of congressmen trading in the stock market.
"No," Pelosi said. "We have a responsibility to report [our trades] … [and] if people aren't reporting, they should be."
Pressed to explain her "no," Pelosi argued, "Because we're a free market economy. [Members of Congress] should be able to participate in that."
In January 2022, a bipartisan coalition of lawmakers came together to demand a vote on legislation that would ban congressmen from insider trading, but that bill has not advanced.
"The law prohibits only those stock trades that members of Congress make or direct because of their nonpublic knowledge," Rep. Jared Golden (D-Maine), who spearheaded the push, stated in a letter to Pelosi at the time. "But it can be nearly impossible to determine what counts as 'nonpublic knowledge' or how personally involved members are in their stock trades."
"Instead," the lawmakers demand, "Congress should close these loopholes by simply banning members from owning or trading individual stocks while in office."
"We came to Congress to serve our country, not turn a quick buck," the letter continues.
But other lawmakers share Pelosi's opposition to a trading ban.
Rep. Crenshaw has also defended stock trading by sitting members of Congress.
According to a report by Unusual Whales, Crenshaw had the fifth-highest returns of any member of Congress for his stock trading in fiscal year 2021. During an appearance on the All American Savage Show podcast, Crenshaw discussed the returns and his position on Congress members trading on the stock market.
The host asked Crenshaw whether he thought that sitting members of Congress should be allowed to invest in the stock market.
"I think it would be fine if you banned individual stock trading," Crenshaw said, before clarifying, "Notice I said 'individual stocks.'"
The Texas Republican explained that while he would accept bans on buying and selling individual stocks, he thinks that members of Congress should still be allowed to invest in ETFs and similar stock funds.
"I'm kind of neutral on it," Crenshaw continued. But if such a ban were put in place, Crenshaw claimed "no one would run for Congress because you have no way to better yourself."