In New York Hudson Valley House Race, GOP Seeks to Refocus Voters on Inflation, Crime, and the Border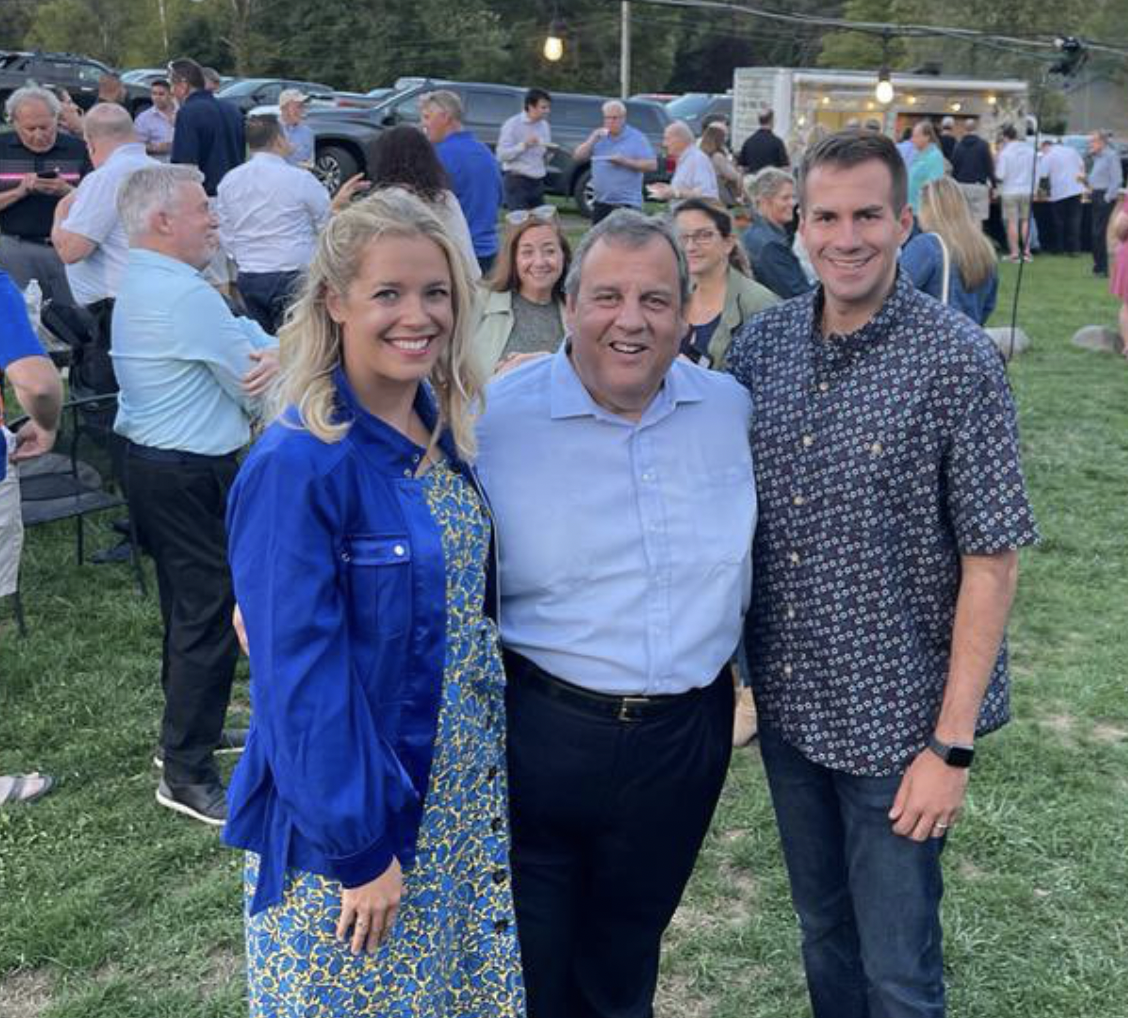 Nearly 2,500 candidates ran in 600-plus 2022 midterm congressional primaries nationwide between March and September, with about 950 advancing to November's general elections for 435 House seats.
No one anywhere had a better primary day than Rep. Pat Ryan (D-N.Y.), who won two elections on Aug. 23, becoming the newest incumbent in Congress in one district while being nominated to run in another.
Ryan, the former Ulster County executive, is hoping that momentum carries into his race against Republican state Assemblyman Colin Schmitt (R-New Windsor) in Congressional District 18 (CD 18), one of three Hudson Valley districts now occupied by Democrats that the GOP hopes to flip in the midterms to retake the House.
Ryan outpolled two rivals to win the Democratic primary in CD 18 to face Schmitt, who was unchallenged in his party preliminary. CD 18 is currently represented by Rep. Sean Patrick Maloney (D-N.Y.), who is seeking reelection in neighboring CD 17 rather than in the district he's served for five two-year terms.
But while Democrats in CD 18 on Aug. 23 were nominating Ryan to run for the congressional seat being vacated by Maloney, voters in CD 19 were electing him to serve the final four months of Rep. Antonio Delgado's (D-N.Y.) tenure in CD 19. Delgado resigned in May to become lieutenant governor. 
Ryan assumed the CD 19 seat Sept. 13 after scoring an upset special election victory by 2.4 percentage points over Dutchess County Executive Marc Molinaro, the GOP's 2018 gubernatorial candidate, in a closely-watched battle that buoyed Democrats' hopes of blunting, if not reversing, a projected nationwide "red wave" that could deliver Republicans House and Senate majorities in 2023.
The three Hudson Valley districts—CDs 17, 18, 19—in current configurations are ghosts-in-waiting, reshaped in post-Census redistricting delayed after court rulings nixed maps drawn by the state's Democrat-controlled Assembly. 
Democrats now occupy 18 of New York's 27 congressional seats. But the state lost its 27th congressional seat in post-2020 Census reapportionment. 
After lawmakers' 26-district plan was rejected, maps refashioned by a judge-appointed special master were adopted in May, pushing congressional primaries back from June 28 to Aug. 23. 
The new maps return some Republican voters to several areas of New York, including CD 18 and CD 19 where Molinaro, despite his special election loss in the "old" CD 19, is favored to defeat Democrat Josh Riley, a former aide to longtime Rep. Maurice Hinchey (D-N.Y.), in the "new" CD 19 on Nov. 8. 
Issues in Contest
In his special election win against conservative Molinaro, Ryan campaigned heavily on abortion rights under the banner of  "a woman's right to reproductive freedom" in the wake of June's Supreme Court repeal of Roe v. Wade. His platform is seen by Democrats nationwide as a roadmap to winning close races against ant-abortion Republicans this fall.
Ryan, a U.S. Army Iraq war veteran and West Point graduate elected Ulster County executive in 2019, is doubling down on that messaging in his campaign against Schmitt, using his advantage as one of the most active sitting members in the House "Pro Choice Caucus." 
He has signed onto the proposed Equal Access to Abortion Coverage in Health Insurance (EACH) Act, which would reverse the Hyde Amendment, and on Sept. 22 introduced his first bill, the proposed "Protecting Reproductive Freedom Act," which would pre-empt state laws that prohibit women from accessing abortion medication through telehealth and require annual congressional report citing "additional ways to expand access to reproductive health care."
"Extremist politicians are trying to ban abortion without exceptions. We are fighting back," Ryan said in a Twitter statement after filing the bill. "You sent me here to do a job, protect fundamental freedoms. That's exactly what I'm doing."
Ryan's campaign is touted by the Democratic Congressional Campaign Committee (DCCC)—headed by CD 18's current incumbent and CD 17's Nov. 8 candidate Maloney—as a way party candidates can link abortion access to "the fight for freedom on multiple fronts" and that "radical" rightwing Republicans are making Americans "less safe" and "less free."
In an Aug. 24 DCCC statement, Maloney said Schmitt "is not only wrong for New York, he's dangerous" and "too radical to represent the Hudson Valley. While he pretends to be a moderate, his views and actions reveal the truth about his far-right extremism."
Schmitt, a real estate agent who serves in the Army National Guard and was first elected to the state Assembly in 2018, is not backing down from his pro-life stance nor his record in opposing what he called a "radical" 2019 abortion bill adopted by New York lawmakers.
He applauded June's Roe repeal because it kicked abortion regulation exclusively back to states and has repeatedly said he's content to allow states and "their duly elected leaders" to regulate the procedure.
It is Ryan, Schmitt insists while stumping, who has "radical views rejected by the vast majority of New Yorkers" on abortion, claiming on Sept. 23 that his campaign has made more than "150,000 voter contacts" in the last month which indicated that inflation, public safety, and "securing the border" were higher priorities for local voters than abortion rights.
Schmitt has focused on the economy, crime, immigration, and "Hudson Valley values."
After the Federal Reserve raised benchmark interest rates by three-quarters of a percentage point for the third time this year on Sept. 21 to 3-3.25 percent, the highest since 2008, Schmitt said Democrats are responsible for allowing inflation to "linger near a 40-year high" and "push the cost of financed homes, cars, and credit cards further up."
"The failed Biden and Pelosi policies of trillions of dollars in wasteful spending which is fueling inflation continue to put us in this position," he said in a Sept. 23 statement. "I am running for Congress to help restore America's economy and to end the disaster leadership in Washington that is crushing Hudson Valley families' wallets."
In late August, Schmitt toured the U.S.-Mexico border near El Paso, Texas, with Rep. Tony Gonzales (R-Texas) to get a first-hand look at the "security and humanitarian issues ongoing at the border that impacts the Hudson Valley due to the ongoing fentanyl crisis" and "migrant flights."
"We have an ongoing national security and humanitarian crisis at our border. We need serious leadership in Washington, D.C., to turn the border situation around and regain control. Policy missteps from the Biden administration have exported this crisis to our own communities," he said in a statement.
"While I will be a leader in Congress to secure our borders and combat the illegal immigration crisis, as Ulster County Executive Pat Ryan has fueled the pull-factors driving it by making Ulster a sanctuary county. With illegal entries and the flow of fentanyl at historic highs, this is an issue that's affecting every one of our communities."
As of Sept. 24, no debates between Ryan and Schmitt have been announced by their campaigns in what is projected to be a close and costly race.
The Cooks Political Report rates CD 18 as a slight D+1 "lean Democratic" district and the Ryan-Schmitt race a "tossup." Larry J. Sabato's Crystal Ball gives the district a "leans Democratic" rating, while FiveThirtyEight on Sept. 23 elevated Ryan's odds of winning from 62.5 percent to 68.5 percent.
Ryan's campaign reported in its Aug. 3 Federal Elections Commission (FEC) filing—before the special election but the latest on record—raising $1.582 million, spending $1.266 million, and having $316,522 in cash on hand.
Schmitt's campaign reported in its Aug. 3 FEC filing raising $1.388 million, spending $739,770, and having $648,722 in cash on hand.