Inflation Reduction Act Includes $30 Billion for Nuclear Reactors at Risk of Shutdown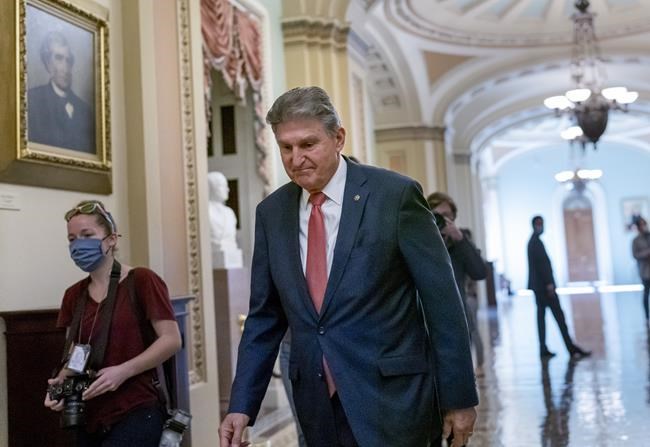 The Inflation Reduction Act (IRA) of 2022 will help to finance struggling nuclear reactors and could save dozens from being shut down early thanks to a 10-year production tax credit.
The $433 billion IRA, which was negotiated chiefly by U.S. Sen. Joe Manchin (D-W.Va.) with Senate Majority Leader Chuck Schumer (D-N.Y.), has been touted by Democrats as a way to fend off rising inflation, trim the federal deficit, and reduce carbon emissions while bolstering investments in domestic energy production and manufacturing.
It seeks to spend around $369 billion toward energy and climate programs over the next 10 years, and Democrats project that it will raise $739 billion in new revenue.
Included in the proposed legislation is a "zero-emission nuclear power production credit" that provides (pdf) up to 0.3 cents per kilowatt-hour (kWh) for energy produced from a zero-emission nuclear power facility, starting in 2024 and ending in 2032.
The proposed $15 per megawatt-hour credit for existing nuclear plants is estimated to cost $30 billion over a 10-year-period, Bloomberg reported, but will gradually decrease as power prices rise above $25 per megawatt-hour, according to the Nuclear Energy Institute, which told Bloomberg that the credit program is a "historic step forward in addressing the economic hurdles our carbon-free nuclear plants have been facing."
Such a credit program could help President Joe Biden in meeting his ambitious climate goals, which include reaching net zero emissions economy-wide by no later than 2050.
The bill is expected to be voted on by Senate lawmakers in the coming weeks.
However, while Democrats are hopeful the IRA will help bring some relief to a buckling U.S. economy, critics are questioning whether it can achieve any of the goals it has laid out.
"This bill shouldn't pass and become law. It's going to cause a lot of pain for the American people," Sen. John Barrasso (Wyo.) told The Hill on Tuesday. "I don't care about what pain it may cause members of the Democratic Party."
Nuclear Plants at Risk of Shutdowns
Nuclear is a zero-emission clean energy source and the second-largest source of low-carbon electricity in the world behind hydropower, according to the U.S. Office of Nuclear Energy.
The United States has the largest nuclear power plant fleet in the world, with 93 reactors that can generate approximately 95,522 megawatts of electricity, and nuclear power accounts for roughly 20 percent of annual U.S. electricity generation.
However, in recent years the U.S. nuclear power industry has faced a string of economic and financial challenges, and around 22 percent and 38 percent of the nation's 93 reactors are at risk of retiring in the 2030s, depending on natural gas prices, according to an analysis by Rhodium Group.
The provision in the latest proposed legislation comes as economies across the globe are facing an energy crisis, driven by Russia's invasion of Ukraine and the West's subsequent sanctions on Moscow.
Russia has in response tightened its gas flow to Germany, although officials state this is down to the need for maintenance of its Nord Stream 1 pipeline.
As a result, German Chancellor Olaf Scholz said on Tuesday that it "could make sense" for his government to postpone the planned closure of Germany's last three nuclear reactors, The Washington Post reported.
The nuclear reactors were due to shut down in December as part of the nation's move to renewable energy.
In announcing his support for the IRA on July 27, Manchin said, "Our persistent and increasing dependence on foreign energy and supply chains from countries who hate America represents a clear and present danger and it must end."
Manchin noted that the new act will "invest in the technologies needed for all fuel types—from hydrogen, nuclear, renewables, fossil fuels, and energy storage—to be produced and used in the cleanest way possible."