Israeli President Lands in Washington to Visit Biden Administration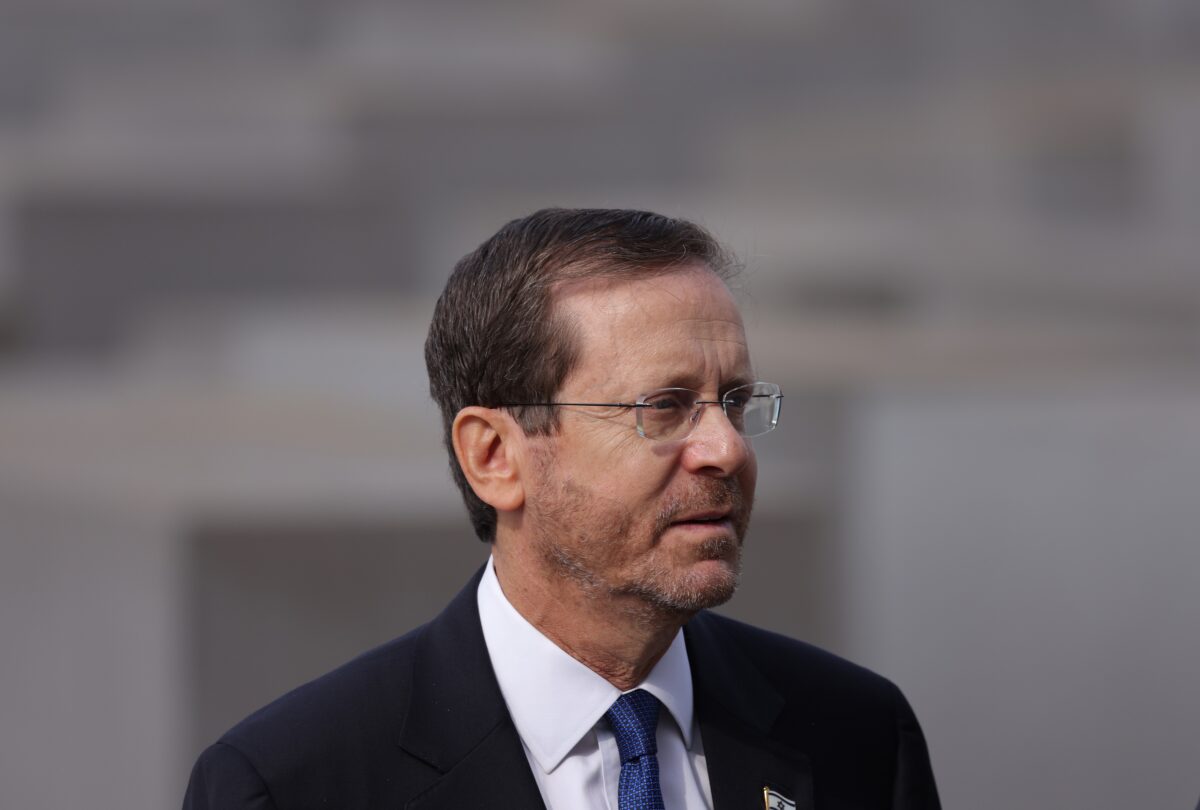 Israeli President Yitzhak Herzog landed in Washington on Oct. 25 for an official visit to the United States where he will meet with President Joe Biden and other senior officials.
The meetings will "discuss important developments in our region, from the Abraham Accords to the gas deal with Lebanon, and of course to our desire and hope to have more nations join the circle of regional peace," Herzog said in a video statement before his departure.
The Abraham Accords are peace deals with the United Arab Emirates and Bahrain that were hammered out during the Trump administration.
"We will also discuss other issues including the climate crisis, the climate challenge—a danger to the entire world and humanity—as well as the opportunities for trade and diplomacy, business relations, and others which of course emanate from the unique Israel-United States partnership," Herzog added later.
When asked about the agenda for the meetings, White House press secretary Karine Jean-Pierre told reporters in Washington that she did not have anything specific to share.
Biden visited Israel in mid-July. He was greeted by Herzog and Prime Minister Yair Lapid at Ben Gurion Airport.
Biden was later shown the Iron Dome and Iron Beam, two defense systems that protect Israel from attacks. He was slated to visit the Yad Vashem Holocaust museum in Jerusalem, receive Israel's Presidential Medal of Honor, and visit American athletes competing in the Maccabiah Games.
Herzog said that the Iranian threat is destabilizing not only the Middle East but the entire world and that it requires a firm and united stance against it.
Herzog's visit comes ahead of elections both in Israel and the United States. Herzog is not up for election. The election in Israel, on Nov. 1, will decide the next prime minister.
Herzog said the visit is an opportunity to reaffirm the friendship between the two nations.
Herzog said he will also visit the leadership of the Jewish communities in the United States, which he called, the "largest Jewish Diaspora in the world."