New White House Talking Point: The Economy Is the Strongest It's Ever Been in History, Actually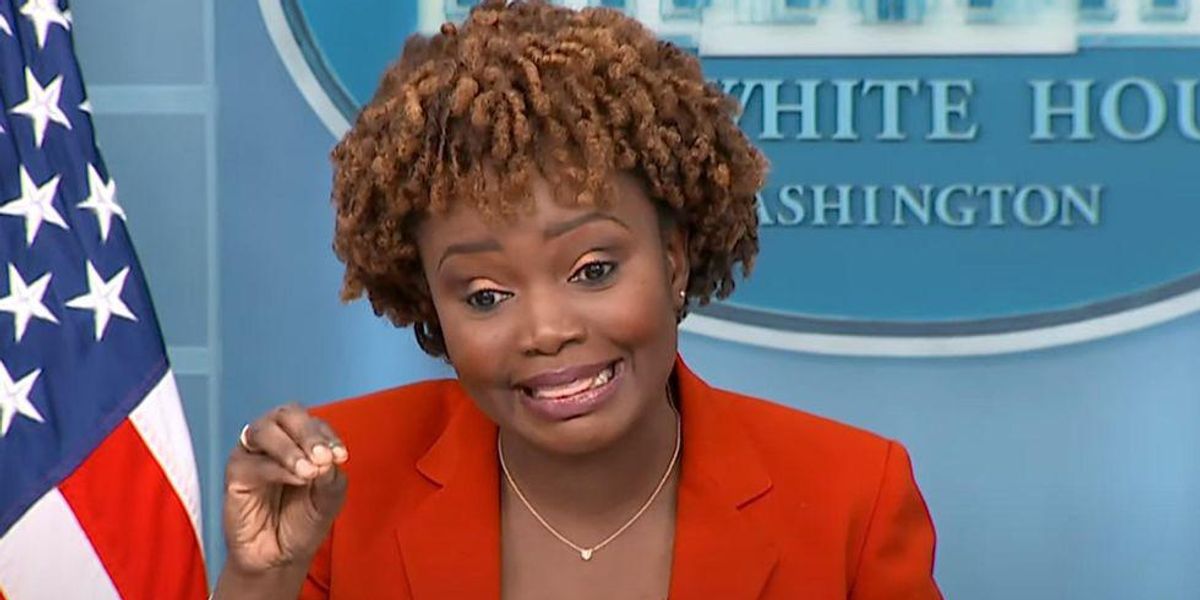 White House press secretary Karine Jean-Pierre faced criticism after she said that the U.S. is "stronger economically" than it has ever been in history.
Jean-Pierre took many questions on the economy, but she made a questionable claim while addressing the high inflation plaguing Americans.
"Do you think it's possible that your plan just is not popular with the American people right now?" asked Fox News reporter Peter Doocy.
"I don't think it's that our plan is not popular with the American people, we know that the American people are feeling the high cost. We understand what they are feeling," said Jean-Pierre.
"Because … when you look at inflation, when we look at where we are economically, and we are in a strong, we are stronger economically than we have been in history, when you look at the unemployment numbers at 3.6%, when you look at the jobs numbers, more than 8.7 million of new jobs created," she continued.
"That is important, but we understand that gas prices are high and we understand that food costs are high, and that is because of a once-in-a-generation pandemic and also Putin's war, and that's just the facts!" Jean-Pierre concluded.
Critics of the administration took them to task for the tone-deaf comment.
"I mean, come on. Inflation is at a 40-year high, gas prices are averaging $5 a gallon nationwide, we still haven't gotten back all the jobs we lost from the pandemic, and wages several percentage points behind inflation. Biden's economy is historic, but not the way they'd like," replied John Cooper of the Heritage Foundation.
"The gaslighting is getting more brazen by the day. There's zero acknowledgment of your economic pain. They don't care because they hate you," responded Monica Crowley.
Jean-Pierre was responding to the news that a vast majority of Americans believe the country is headed in the wrong direction. Democrats are widely believed to be facing catastrophic losses in the upcoming midterm elections.
Here's the full media briefing:
WATCH LIVE: White House press secretary Karine Jean-Pierre holds news briefing www.youtube.com