Joe Manchin's New Tax Bill Could Help Hydrogen Electric Vehicles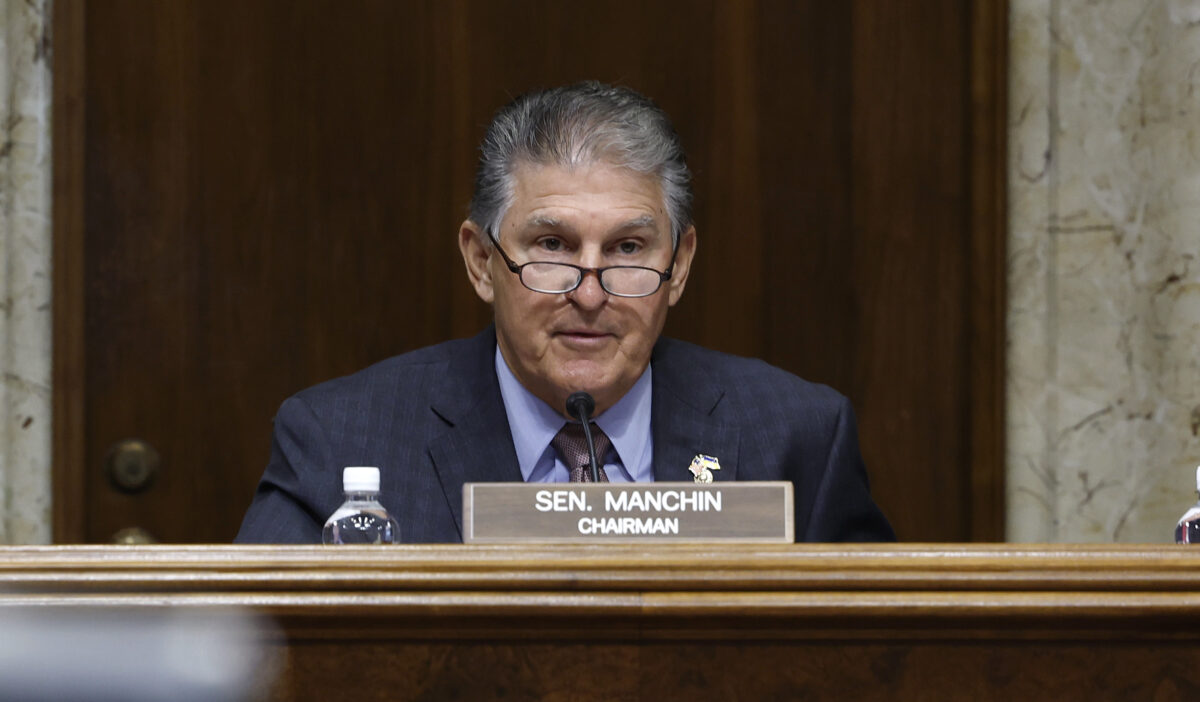 Hydrogen is "the most dumb thing I could possibly imagine for energy storage," said Tesla CEO Elon Musk to the Financial Times.
"It does not naturally occur on Earth, so you either have to split water with electrolysis or crack hydrocarbons."
Lithium in its pure form also doesn't occur naturally on Earth, but Musk didn't address the discrepancy.
Still, Musk's statement is correct: hydrogen doesn't occur naturally on Earth. So, while hydrogen is the most abundant element on Earth, it must be split from other elements to obtain its pure form.
Moreover, producing green hydrogen (meaning hydrogen produced through electrolysis with renewable energy) is expensive, costing between $3.73/kg to $6.50kg in the United States, according to the latest figures from analyst S&P Global Platts.
In the United States, hydrogen produced from natural gas costs between $1.71/kg and $2.18/kg. Unsurprisingly, most hydrogen comes from coal or natural gas.
However, the Inflation Reduction Act, a tax and climate bill announced by Democratic Majority Leader Chuck Schumer (N.Y.) and Sen. Joe Machin (D-W.Va.), could significantly reduce the price of producing green hydrogen in the United States.
That could help spur hydrogen vehicle interest, also called Fuel Cell Electric Vehicles (FCEV), according to the International Energy Agency (IEA).
Green Energy Credits
The $433 billion Inflation Reduction Act of 2022 is not yet in effect. However, with support from previous hold-outs, Manchin, and Sen. Kyrsten Sinema (D-Ariz.), passage in the Senate is almost assured. Passage in the House is also likely given the Democratic majority.
If passed, the bill will give U.S. producers of "qualified clean hydrogen" tax credits of up to $3/kg for green hydrogen. That could bring the cost of producing green hydrogen below the price of producing blue or grey hydrogen and make U.S.-produced green hydrogen the cheapest in the world.
The tax credits are on a sliding scale based on the produced hydrogen's lifecycle emissions. It also includes upstream emissions, meaning manufacturers will likely try to utilize carbon capture and storage when possible.
Competing 'Green' Technology
Electric Vehicles (EVs) and FCEVs are "zero-emission" vehicles because they don't produce greenhouse gas (GHG) emissions at the point of use. An EV doesn't have exhaust from a tailpipe, and FCEVs emit water vapor and warm air, according to the Department of Energy (DOE).
Additionally, an EV plugs into a charger and uses the grid's mix of energy to store power in its batteries for later use. Several factors impact charging time and can range from 30 minutes to 10.5+ hours, according to Kelly Blue Book.
Similar to an EV, FCEVs use electricity to power an electric motor. But instead of relying on stored energy in a battery, FCEVs produce electricity using a fuel cell powered by hydrogen. They can refuel in approximately four minutes.
Notably, according to the DOE, hydrogen's energy density is about seven times higher than that of lithium-ion batteries, and FCEVs have a driving range similar to an internal combustion engine (ICE) vehicle. FCEVs are also lighter than EVs, increasing the range of the fuel. Plus, compressed hydrogen tanks take up less space than batteries.
Moreover, the projected reduction in greenhouse gas emissions for mass adoption of FCEVs is lower than from the mass addition of EVs.
"The greenhouse gas (GHG) implications of charging battery EVs with today's power grid are serious. Since on average 52 percent of our electricity in the U.S. comes from coal, and since the grid efficiency is on the order of only 35 percent, GHGs would be much greater for EVs than for hydrogen­powered FCEVs, assuming that most hydrogen was made by reforming natural gas for the next decade or so," reports the DOE.
However, a significant detractor of FCEVs is the cost of fueling.
The Biden administration touts EVs as the solution to high-priced gas and pain at the pump. And there's little doubt this has spurred consumer interest and an uptick in EV adoption. The Biden administration carefully sidesteps questions on future increases in energy costs.
In contrast, FCEVs require paying for hydrogen much like a person pays for gas, but depending on available credits, it can be even more expensive. A market analysis report from the IEA says about lagging FCEV interest, "Few commercial FCEV models are available and with high fuel cost and purchase prices result in a higher total cost of ownership than EVs."
Price Parity With Gasoline
A report from the California Energy Commission found that hydrogen must reach price parity with gasoline for FCEVs to take off. The information surfaced in 2020, and hydrogen has struggled with that goal. Accordingly, both Toyota's Mirai and Hyundai's Nexo failed to gain consumer traction, despite the billions invested in them.
Still, there are significant benefits to FCEVs, and countries like the United States, China, Japan, and Korea are building out their hydrogen refueling stations with the hopes of more demand, according to IEA.
Manchin's support of the Inflation Reduction Act could help with the above if hydrogen prices decrease to acceptable consumer levels.