Lake vs Hobbs Election Case Trial Begins in Maricopa County
MESA, Ariz.—The first of a two-day-trial began Wednesday in Maricopa County in an election lawsuit filed by Republican gubernatorial candidate Kari Lake against Democratic Gov.-elect Katie Hobbs in her capacity as the current Arizona secretary of state, in an attempt to challenge the Nov. 8 election and schedule a new vote.
The suit also names Maricopa County Recorder Stephen Richer, the Maricopa County Board of Supervisors, and others as defendants.
Earlier this week, Judge Peter Thompson allowed two of the claims in the lawsuit—alleging intentional interference with ballot printers and chain-of-custody problems—to go forward while dismissing eight other claims in the lawsuit, including the allegation that Hobbs and Richer had targeted election-related Twitter posts for removal.
Expert Testimony
Clay Parikh, an information security officer with Northrup Grumman, testified for the Lake side during Wednesday's trial that during an inspection of ballots drawn from six voting centers in the 2022 general election, he observed both duplicate and spoiled ballots that had 19-inch images printed on 20-inch paper.
Parikh testified that of the 15 duplicate ballots he inspected this was the case for 14 of them.
Parikh said the sizing problem was easily identifiable because of the features printed on the ballot and says the observation was confirmed using a ruler.
Parikh told an attorney representing Lake during examination that in his opinion there are two reasons this could have happened.
"One way is by changing the printer adjustments that would make the printer adjustments and settings override the image file that was sent, the other is from the application side, the operating system side," Parikh said.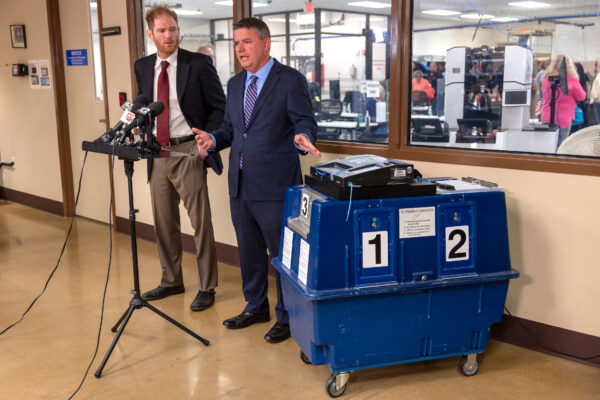 When asked whether "there anyway, in your opinion for a 19-inch ballot image to be projected on a 20-inch ballot by accident," Parikh said "No sir."
According to Parikh "the settings and the configurations and procedures that are used cannot allow that, these are not a bump against the printer and the settings are changed, there's security configurations, I've reviewed the evidence and the printers are configured via script which with by any large organization that has to do multiple systems is a standard. This takes away the human error."
If a ballot containing a 19-inch image printed on 20-inch paper would be inserted into tabulation equipment, it would "cause it to be rejected," according to Parikh.
Scott Jarrett, the 2022 Maricopa County general election co-director, testified to the court that he was "not aware" the county used 19-inch ballots at any polling place in the election.
More than 200 voter centers set up for the election used two types of printers, programmed and tested to process 20-inch ballots before the election, Jarrett said.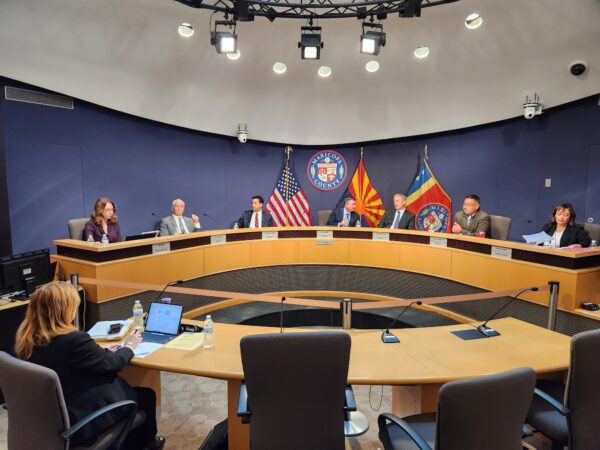 Jarrett testified that election forecast models did not take into consideration printer malfunctions.
Still, he did not consider a 20-percent election equipment failure rate a "disruption" of the election.
"It's not a disruption when voters still had ballot options to participate," Jarrett said.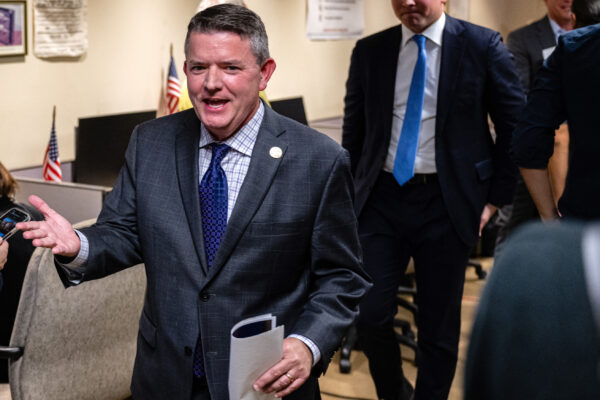 According to Jarrett, there was no evidence of any deliberate attempt to sabotage the election.
Meanwhile, Maricopa County Recorder Stephen Richer testifying via remote video from Panama City said he "absolutely" did not engage in activity to undermine the 2022 election in Maricopa County.
"That would be unacceptable," Richer said. "Integrity is of the utmost importance. We have nothing to hide."
According to Maricopa County election officials, at least 60 of 223 voting locations experienced technical problems related to ballot-on-demand (BOD) printers having "non-uniform" printer configuration settings.
County officials estimate the technical problems may have affected more than 17,000 ballots on Election Day.
Another witness for the plaintiffs, private election investigator and chain of custody auditor Heather Honey, said there were chain of custody problems and that Maricopa County and a commercial printer service used by the county to scan and process ballots failed to produce ballot delivery receipts from the Nov. 8 election.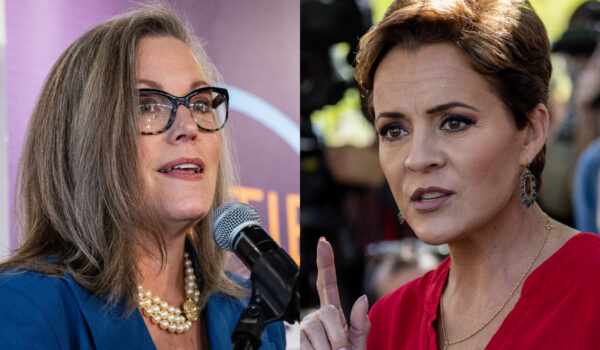 Honey testified that while the county told her it had misplaced the documents, the commercial printer said they didn't exist.
Lake sat in the courtroom listening to the witness testimony. She told The Epoch Times she had "complete confidence" in her legal team and deferred further comment to her attorneys.
Lake had trailed Hobbs by approximately 17,000 votes before the Board of Supervisors voted unanimously to certify the election on Nov. 28.
Closing arguments in the case are expected later in the day on Thursday.