Manchin Says Deal Reached With Democrats on New Version of BBB Bill Over Energy, Taxes, Health Care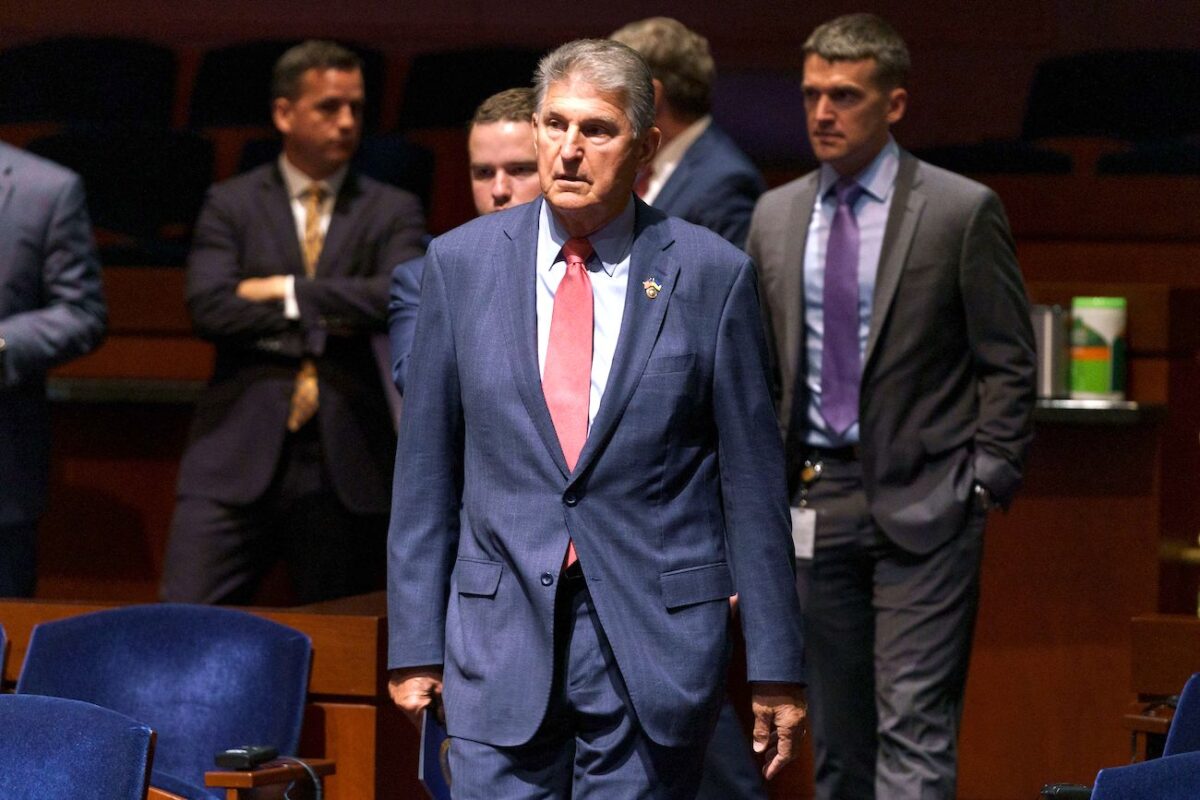 Sen. Joe Manchin (R-W.Va.) announced on July 27 that he has reached a deal with Senate majority leader Chuck Schumer (D-N.Y.) on energy, taxes, and health care, to advance a revised, alternate version to the Build Back Better (BBB) bill.
The new spending package, now dubbed the "Inflation Reduction Act of 2022," will "address record inflation by paying down our national debt, lowering energy costs, and lowering healthcare costs," Manchin said in a lengthy statement.
"For too long, the reconciliation debate in Washington has been defined by how it can help advance Democrats political agenda called Build Back Better. Build Back Better is dead, and instead, we have the opportunity to make our country stronger by bringing Americans together," he said. "I will do everything I can to usher in a new era of compromise and commonsense that will make America more energy secure, financially sound and a more united country for this generation and the next."
Manchin had, for months, refused to support the BBB pushed by Democrats that at one point had asked for over $3 trillion in funding. In mid-July, the senator reportedly killed any hope for a scaled down version of the BBB, having told party leadership that he would not accept any package that creates new climate spending or raises taxes from their post-2017 levels.
The Senate will consider the newly named sweeping package next week, Schumer and Manchin said.
The two said the measure would raise $739 billion over 10 years in revenue, the biggest chunk coming from a 15 percent corporate minimum tax.
The measure would also spend $369 billion on energy and climate initiatives, and $64 billion to extend expiring federal subsidies for people buying health insurance.
That would leave over $300 billion to reduce federal deficits over the decade.
Joseph Lord and The Associated Press contributed to this report.
This story is developing. Please check back for updates.