Michigan Democrats Push Strict Semiautomatic Rifle Ban in Legislature
Michigan Democrats are pushing a new bill in the state legislature that would make illegal the "manufacturing, possession, purchase and sale" of certain semiautomatic rifles.
These restrictions will be enforced in the state of Michigan if House Bill No. 6544, recently introduced by a Democrat, State Rep. Jeffrey Peppers, passes.
The bill, which was introduced on Dec. 1,  would effectively ban semiautomatic rifles and identify them as so-called "assault weapons " a day after the anniversary of last year's Oxford High School shooting.
Gov. Gretchen Whitmer is expected to sign any bill restricting civilian gun rights.
'Frequent Gun-Ban Tactic'
If the gun ban is passed as currently written, it would prohibit the possession, manufacturing, purchasing, or selling of firearms that fit the definition beginning Jan. 1, 2024, with a few exceptions.
A "grandfather clause" included in the legislation does allow those who currently own such firearms to keep them before the effective date of the act.
However, owners must register them with the state government and re-register them every five years for an unspecified fee.
"Of course, such a clause is only included to pacify gun owners and then could be removed in subsequent legislation—a frequent gun-ban tactic," wrote Mark Chesnut at Firearms News.
The bill's broadly vague definition of an "assault weapon" would include the popular AR-15 rifle, the most popular rifle in the United States, which is owned and used by hundreds of thousands of Michigan residents, said Chestnut.
He added that the lack of caliber stipulations in the bill's language would also ban many other popular and best-selling rifles, like the Ruger 10/2, which is mainly used for hunting and target shooting.
If the law is passed, it would be up to law enforcement and the courts to enforce and see if certain rifles are defined as falling under the new measure.
House Bill 6544 gives the Michigan State Police full power to fill in all of the many blanks in the legislation.
"The department of state police shall promulgate rules pursuant to the administrative procedures act of 1969, 1969 PA 306, MCL 24.201 to 24.328, to implement this act," states Section 3 of the act.
"Any law which seeks to disarm law-abiding citizens is inherently evil, and on its face a direct violation of the Second Amendment, which was written to protect us from tyrants."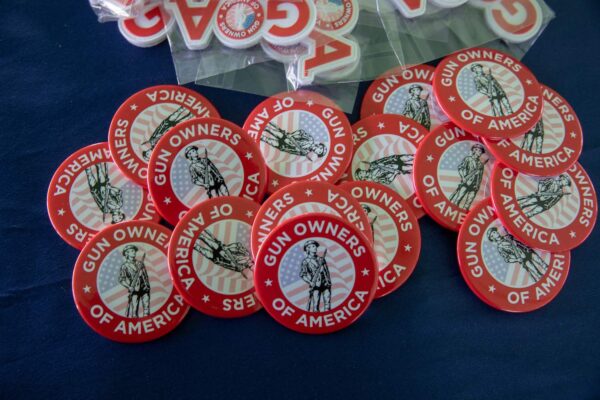 Gearing up for Court Battle
Guns owner advocacy groups are gearing up for a court battle.
"The National Foundation for Gun Rights is already suing several states for so called assault weapons bans on the books," said Boudreau.
"It's very possible we could see the U.S. Supreme Court take up such a ban and that's where Democrats in Lansing need to be considering if they actually want to push something like this, because it could cost taxpayers millions of dollars in legal fees if the Supreme Court is just going to knock it down anyway," he said.