Midterm Elections Updates: Biden to Claim Republicans Will Boost Inflation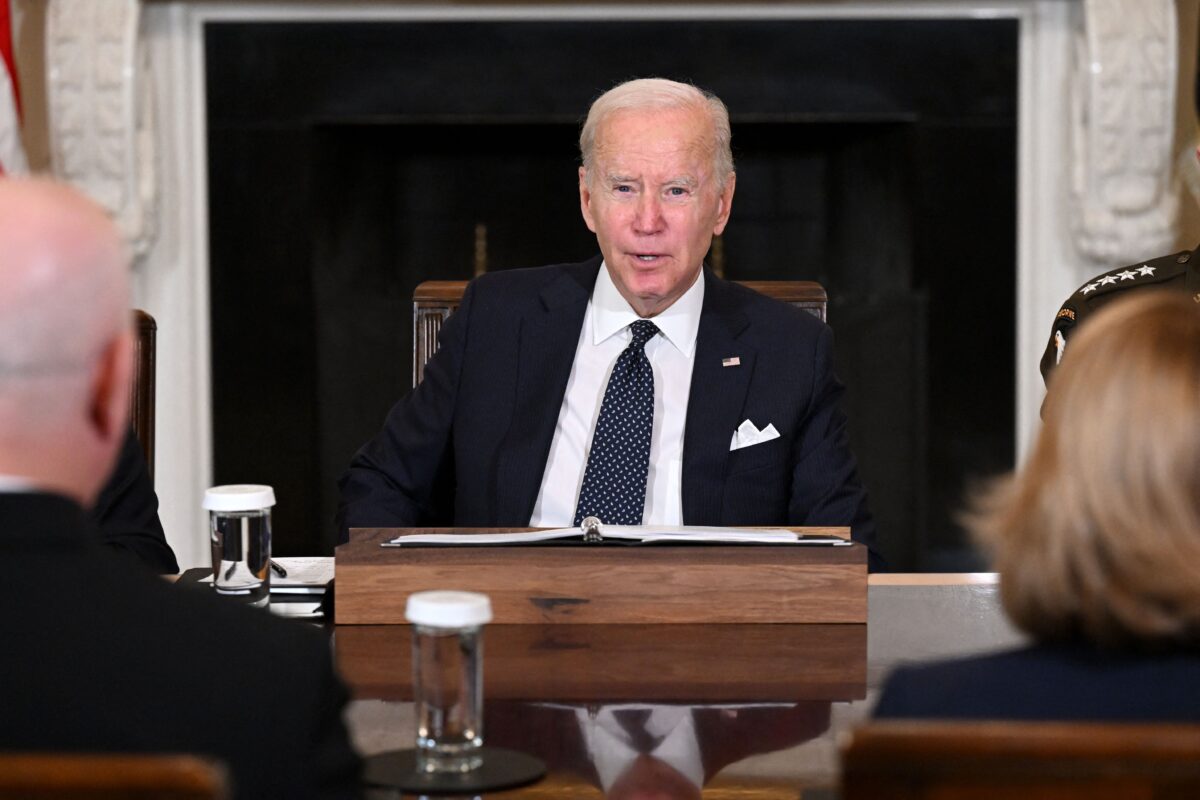 Biden to Claim Republicans Will Boost Inflation
President Joe Biden will once again contrast his economic plan with Republicans' on Thursday in a last-ditch effort to convince voters Democrats are better equipped to battle high inflation and grow the economy, less than two weeks from midterm elections.
Biden will visit Syracuse, New York, where Micron Technology plans to invest up to $100 billion in computer chip manufacturing, part of tens of billions in new factory spending announced after Biden signed the CHIPS Act subsidizing the industry in August.
In Syracuse, Biden will lay out his efforts to rebuild the American middle class and bring manufacturing jobs back to upstate New York, and contrast them with what he has called Republicans' "mega MAGA trickle down agenda."
Senior administration officials said Wednesday he will say the Republican economic plans will benefit the super wealthy and increase inflation. Earlier this week, Biden warned Republicans would cause 'chaos' in the world's largest economy.
Some Republicans have pledged to use the debt ceiling to force cuts to federal spending, extend President Donald Trump's tax cuts, repeal provisions in the recently passed Inflation Reduction Act, and block Biden's student debt relief plan.
____
Herschel Walker Faces Fresh Claim of Paying for Abortion
Republican U.S. Senate candidate Herschel Walker, who has said he opposes abortion with no exceptions, faced fresh allegations on Wednesday from a second woman who said he pressured her to have an abortion and paid for the procedure after a six-year relationship with him.
Walker, who hopes to unseat Democratic incumbent Senator Raphael Warnock of Georgia in a Nov. 8 election that could determine which party controls the Senate, has already denied allegations from another woman who claims he paid for her to have an abortion in 2009 and that she later gave birth to one of his children.
Neither woman has revealed her identity publicly. The first to come forward provided supporting documents to the Daily Beast, an online media outlet, including a check.
"I'm done with this foolishness. I've already told people this is a lie," Walker said when asked about the claim, according to a video posted by Atlanta media. He has called the first woman's assertions a "flat-out lie."
____
Trump to Hold Rallies in 4 States Ahead of Midterms
Former President Donald Trump is set to go on a rally blitz for candidates he has endorsed in at least four battleground states during the final days before the Nov. 8 midterm elections.
Trump is scheduled to hold rallies in Iowa, Pennsylvania, Florida, and Ohio in the span of five days until the eve of the elections, according to separate press releases issued through the Save America political action committee on Oct. 26.
The first stop is Sioux City, Iowa, on Nov. 3, when Trump is scheduled to "advance the MAGA agenda," referring to his campaign slogan, Make America Great Again, by campaigning for Republicans including Iowa Gov. Kim Reynolds and Sen. Chuck Grassley (R-Iowa), both seeking reelection to their current positions.
Read the full article here
____
Early Voting and Mail Ballot Turnout Trends Point to 2020 Replay
Nationwide early voting and vote-by-mail turnout trends for the 2022 midterm election reflect a pattern similar to the pandemic-skewered 2020 election.
As a result, it may take several days after polls close on Nov. 8 for results to be confirmed in several key battleground states, including Pennsylvania, Wisconsin, and Michigan.
In-person early voting periods and vote-by-mail have grown increasingly popular over the last two decades. They became mainstream during the 2020 election when more than 101 million Americans cast early in-person votes or vote-by-mail ballots.
Read the full article here
____
Fetterman Team Claims Closed Captioning 'Full of Errors,' Debate Host Responds
U.S. Senate candidate John Fetterman's campaign alleged that the closed captioning system used to assist the Pennsylvania Democrat candidate against the first—and only—debate against Republican Dr. Mehmet Oz was full of errors and delayed.
Earlier this year, Fetterman, the Pennsylvania lieutenant governor, suffered a stroke and has struggled with his speech and communication, triggering concerns that he is unfit to serve in the Senate. The campaigns of both Oz, a longtime TV doctor, and Fetterman agreed to allow him to use closed captioning for the debate.
Following the debate, Fetterman spokesman Joe Calvello told reporters that the campaign believed Fetterman performed well despite what he said were errors in the closed captioning.
Read the full article here
Jack Phillips, John Haughey, Frank Fang, and Reuters contributed to this report.