Military's Recruitment Shortfall a Direct Result of Vaccine Mandate: GOP Lawmakers
Forty-seven Republican lawmakers recently expressed "grave concerns" about military readiness as a result of the Pentagon's mandate in a letter (pdf) dated Sept. 15. The Epoch Times spoke to four of the lawmakers who signed the letter, which called on Secretary of Defense Lloyd Austin and the Department of Defense to withdraw its COVID-19 vaccine mandate for service members.
"As a result of [the vaccine] mandate, eight percent of the Army's approximately 1 million soldiers face expulsion" the letter stated.
The Army has only met 52 percent of its fiscal year 2022 recruiting goal, the letter added.
"While we are primarily addressing the Army's recruitment problem," Rep. Clay Higgins (R-La.) said, "this issue is a problem across the board for all our uniformed services." With no lack of respect for the other branches of service, he said, "the Army is the cornerstone of our military presence in the world."
Higgins and other GOP lawmakers agreed that the Army's failure to reach its recruiting goal is directly related to the military's vaccine mandate that was put into effect by Austin in August 2021.
"This is clearly the case because 40 percent of men aged 18 to 24 have not taken the vaccine," Higgins explained.
Rep. Pete Stauber (R-Minn.) emphasized that "the mandate clearly disincentivizes 40 percent of recruits."
Rep. Mike Johnson (R-La.) noted that "In the southeast, which is the area which has the most enlisted persons, that number is over 50 percent."
"What that means is that the Department of Defense has disqualified nearly half of their recruitment pool right off the top," he added.
In the history of the Army, Higgins said, "the country has never fallen so short on its recruiting goals."
With growing threats from countries like China, Iran, Russia, and North Korea, Johnson said, "we are in a very dangerous time in terms of our national defense, and we can't afford to have shortfalls like this."
And according to Higgins, "the readiness and deployability of our Army is the most significant factor in the discussion about the effectiveness of our Army around the world."
Stauber agreed with the others, saying that the Pentagon's mandate is "tyrannical" and "absolutely harms" military readiness and national security. "With the violent, uncertain, and complex world that we live in, we as a nation have to be in a position to project military strength around the world—and losing thousands of soldiers isn't going to help that," he said.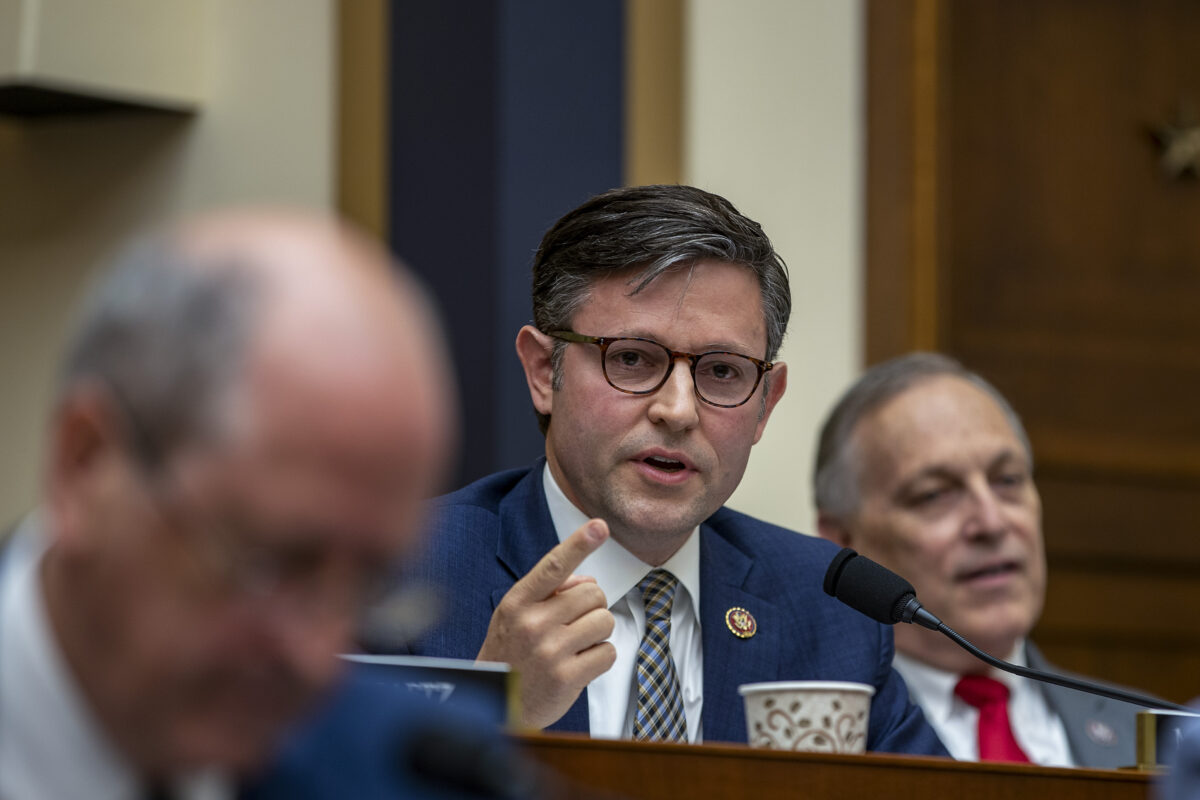 Necessity Questioned
"For the Department of Defense to continue the vaccine mandate is very suspect," Johnson said. "We have a responsibility in Congress to provide oversight and to ask important questions and that's what we did with this letter—and we're going to get answers one way or the other."
Johnson recognizes that "there's a tendency with any federal agency or department to drag their feet" on responding to a Congressional inquiry, but he said he is anticipating that Republicans will be the new majority in the House after the midterms in November.
"Come January, I can't think of a matter of oversight that is more important than our nation's defense," Johnson said. "We will be pressing, and we will be very aggressive."

Stauber said that constituents have been pressing his office to help fight the military's vaccine mandate.
"The facts about the unlawfulness and ineffectiveness of the vaccine are indisputable, and informed service members and their families are calling my office, asking that Congress do something to stop [Austin's] tyrannical mandate," he said.
Rep. Diana Harshbarger (R-Tenn.) said, "these families are crying out for the people who have devoted their lives to the military and defending the country." And as a result, she said, "I had to be part of letting Lloyd Austin know this is unacceptable."
Johnson and others called into question the necessity of the mandate given questions surrounding the vaccine's effectiveness.
"As mentioned in the letter, the efficacy of the vaccine is in real question now," Johnson said.
"Service members under the age of 40 have almost no risk and there's nearly zero chance of death from the virus," Johnson said, adding that "it's irrefutable that natural immunity is better protection against virus when data is showing that COVID vaccinations aren't effective against the most recent strain anyway."
Higgins said, "the Department of Defense refuses to recognize natural immunity, but instead, they keep pushing a vaccine that's incredibly dangers with virtually no benefit."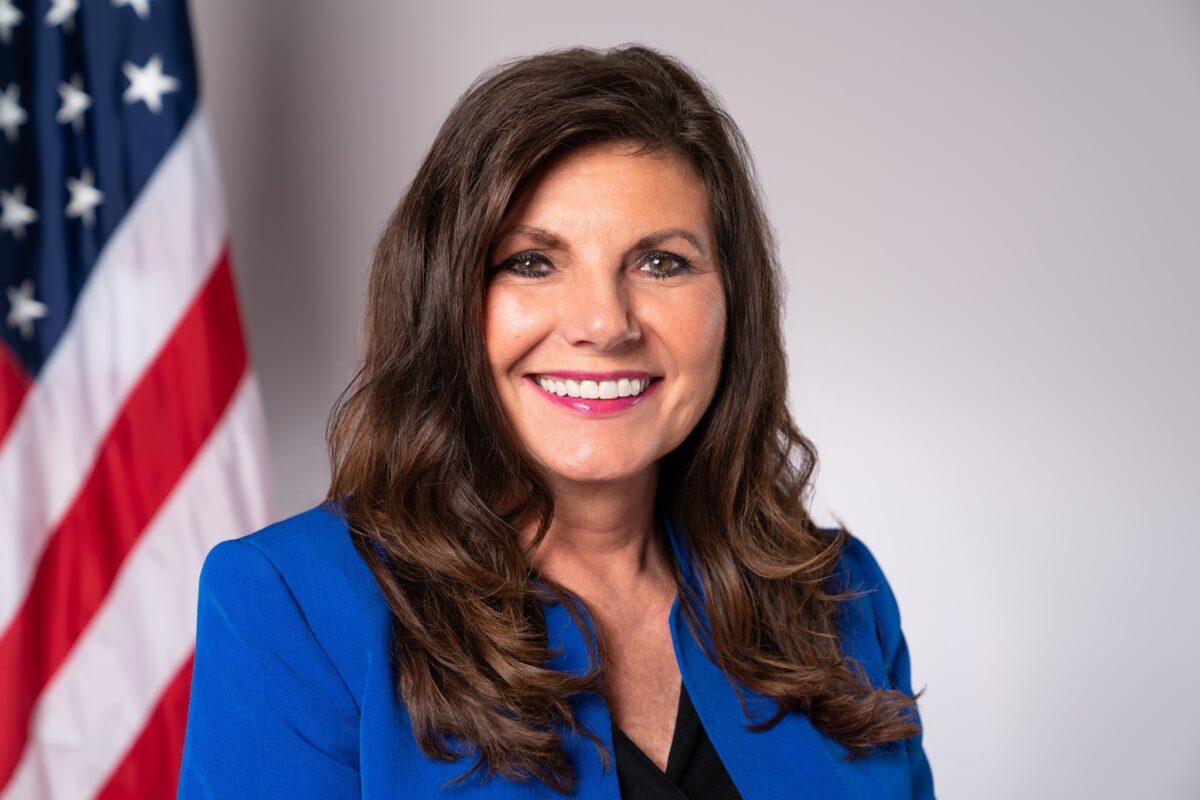 According to Harshbarger, "when Biden said the pandemic was over [in a "60 Minutes" interview on Sept. 18], it demands the immediate reversal and withdrawal of the mandate."
But instead of ending the mandate, she said, "they're willing to lower recruiting standards, which is only going to make things worse and create a bigger problem in the end."
To that end, Higgins said, "even if you had a one million strong standing army, it does you no good if you can't deploy them to fight or they are not capable of fighting."
"It's also incumbent upon our Army and our military leaders to protect our soldiers so they can maintain and grow their health in a fashion that keeps them deployable," Higgins said.
Harshbarger said, "the bottom line is this: our service members didn't volunteer to fight for our freedom just to have their own freedoms taken away," adding that "they must be kept strong so they can be strong for all of us."
The Epoch Times has reached out to the Department of Defense for comment.