Over 50 Percent of Americans Fear Midterm Elections Could Result in Divided Government, Gridlock: Poll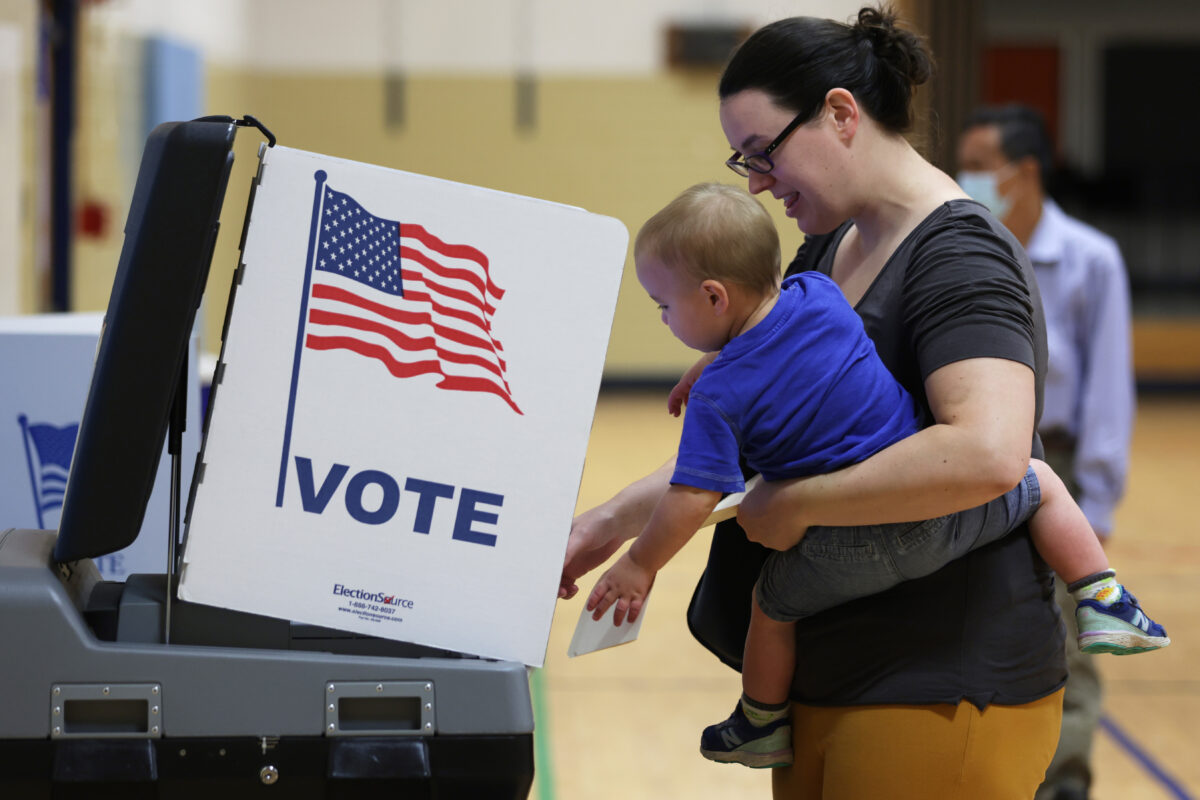 A growing number of Americans are worried that the midterm elections will result in a divided government and split control of Congress after November, according to a new poll.
An Axios-Ipsos poll published on Oct. 1 found that 53 percent of Americans are concerned that the elections may result in a divided government, where one party controls the Senate and one controls the House of Representatives, as defined by Axios-Ipsos.
That concern is higher among Democrats, with 64 percent stating that they are more worried about this outcome compared to 51 percent of Republicans and 44 percent of Independents, according to the poll.
Elsewhere, concerns about either party having total control of Congress are relatively even, according to the poll, which found that 49 percent said they are at least somewhat worried that the Democrats will maintain control of both the Senate and House of Representatives after the midterm elections, while 46 percent are concerned Republicans will take control of both chambers.
The poll was conducted between Sept. 23–26 among 1,008 adults aged 18 and over from the continental United States, Alaska, and Hawaii. It includes 356 Republicans, 449 Democrats, and 126 Independents and has a credibility interval of plus or minus 3.8 percentage points for all respondents.
According to the poll, 25 percent of respondents who are concerned that Republicans will win control of both chambers said they fear that the economy or inflation will worsen if that were to happen.
Meanwhile, among those who fear that the Democrats will keep control of the Senate and the House of Representatives, 43 percent said they are concerned the economy or inflation will get worse.
Soaring Inflation, Border Crisis
The latest poll comes less than six weeks before the 2022 midterm elections and at a time when inflation has soared across the country, crippling American households who have lost the equivalent of $4,200 in annual income since President Joe Biden took office, according to data compiled by The Heritage Foundation and released on Sept. 22.
Revised figures by the Bureau of Economic Analysis published on Sept. 29 also suggest the U.S. economy technically entered a recession following two consecutive quarters of GDP decline.
However, a recession has not yet been declared by the National Bureau of Economic Research (NBER) Business Cycle Dating Committee, the official body that declares a recession, or by the Biden administration, which has instead repeatedly stated that a recession is not on the horizon.
The Fed, meanwhile, raised its benchmark interest rate by 75 basis points for the third straight month on Sept. 21 in an effort to bring down the soaring cost of living.
Over the weekend, former President Donald Trump warned supporters at a rally in Michigan that the border crisis could be further exacerbated if Democrats continue to control both chambers of Congress after the upcoming elections.
"If the radical Democrats keep their grip on the House and the Senate, the situation will only get worse. They'll flood the country with tens of millions more illegal aliens," Trump said in a speech. "They want to ram through mass amnesty and give illegal aliens welfare, free health care, and the right to vote."
"The choice in this election is simple. If you want the decline and fall of America, then vote for the radical left Democrats," Trump added. "If you want to stop the destruction of our country and save the American dream, you must vote Republican."