Pakistan Summons US Envoy After Biden Questions Safety of Nuclear Assets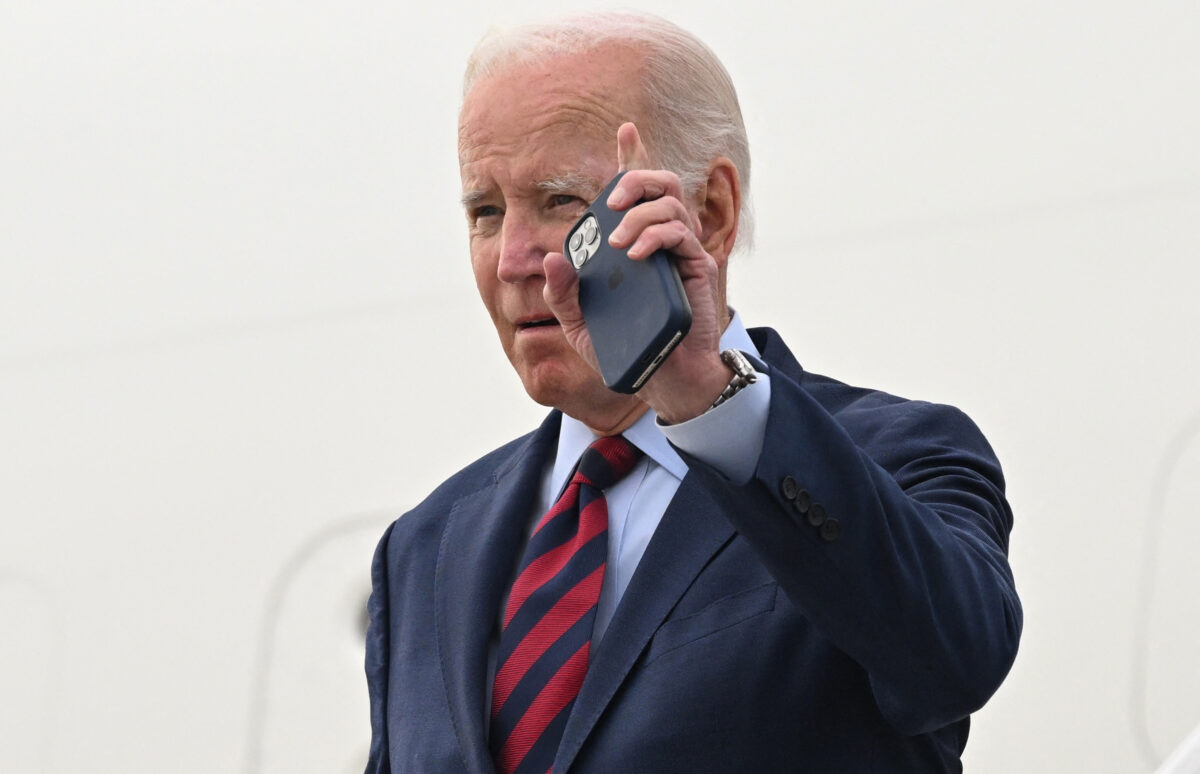 President Joe Biden questioned the safety of Pakistan's nuclear program at a Democratic Congressional Campaign Committee Reception in Los Angeles on Oct. 13.
While talking about a myriad of geopolitical problems, Biden called Pakistan "one of the most dangerous nations in the world," and said the South Asian nation has "nuclear weapons without any cohesion."
The extemporary comments led to a rebuttal from the Pakistan administration which summoned the U.S. envoy on the matter and hurried to offer statements.
"Let me reiterate unequivocally: Pakistan is a responsible nuclear state and we are proud that our nuclear assets have the best safeguards as per IAEA [International Atomic Energy Agency] requirements," said Pakistan Prime Minister Shehbaz Sharif in a message on Twitter on Saturday.
"We take these safety measures with the utmost seriousness. Let no one have any doubts."
Two days after Biden's remarks, Pakistan's Foreign Secretary Jauhar Saleem called in U.S. Ambassador Donald Blome and delivered a "strong demarche" on Biden's remarks.
"Pakistan's disappointment and concern was conveyed to the US envoy on the unwarranted remarks, which were not based on ground reality or facts," said a statement by Pakistan's Ministry of Foreign Affairs.
In response, the state department during Monday's departmental press briefing contradicted Biden and said that Pakistan is committed to securing its nuclear program.
"I don't have any specific conversation to read out, but the United States is confident of Pakistan's commitment and its ability to secure its nuclear assets," State Department spokesman Vedant Patel told reporters when asked about Biden's remarks on Pakistan.
"The U.S. has always viewed a secure and prosperous Pakistan as critical to U.S. interests and, more broadly, the U.S. values our longstanding cooperation with Pakistan," he said.
Apology Sought
The remarks led to an uproar among the political circles in Pakistan and Pakistan's national newspaper, Dawn reported that politicians across party lines have sought an apology from Biden. It also lead to heated debates among foreign policy and strategic analysts.
Sharif said that Pakistan is a responsible state and knows how to protect its national interest while respecting international laws and practices. "Our nuclear program is in no way a threat to any country," he said.
Meanwhile, Imran Khan, the recently ousted prime minister blamed Sharif's ruling party PML-N for "compromising" Pakistan's national security and said Biden's remarks reflect the inability of Sharif's government to "reset" relations with the United States.
He raised two questions about Biden's remarks in a message on Twitter and said that the United States will lead Pakistan to economic ruin.
"I have 2 Qs on this. 1. On what info has @Potus reached this unwarranted conclusion on our nuclear capability when, having been PM, I know we have one of the most secure nuclear command & control systems? 2. Unlike the US which has been involved in wars across the world, when has Pakistan shown aggression esp post-nuclearisation?"
Ahmed Qureshi, a writer on foreign policy for major Pakistani publications, told The Epoch Times in an email that Biden's "cut-off remark" doesn't represent U.S. policy.
"And likely will not have any impact on the positive trajectory of Pak-US ties, as confirmed by Pakistani FM," said Pakistan-based Qureshi, adding that the episode confirms the presence of a strong anti-U.S. lobby inside Pakistan.
According to him, this lobby wants to "scuttle" any improvement in the bilateral ties between the United States and Pakistan, and alleged that it is led by former Prime Minister Imran Khan who had blamed the Biden administration for his ouster in April.
Geostrategists Speak
Biden's remarks also led to a clamor among foreign policy analysts, some of whom questioned his national security strategy while others questioned Pakistan's politicians.
"Ok so let me get this straight. Biden the other night says of Pakistan: "May be one of the most dangerous nations in the world…Nuclear weapons without any cohesion," said Derek Grossman, a national security and Indo-Pacific analyst with the Rand Corporation in a message on Twitter on Saturday. "And yet, not a single mention in his new National Security Strategy?"
Brahma Chellaney, a former member of India's National Security Advisory Board and an author of its draft nuclear doctrine refuted, Sharif's comments about Pakistan abiding by IAEA rules.
"IAEA safeguards are essentially designed to prevent nuclear proliferation in non-nuclear-weapon states. There are no specific IAEA nuclear-weapons-related "requirements" or safeguards. This phony claim of Pakistan's PM only confirms Biden's 'dangerous nation' comment on Pakistan," Chellancy said in a message on Twitter on Monday.
He later blamed the Biden administration for "mollycoddling" Pakistan.
"Nothing better illustrates Biden's embrace of Pakistan than the $450 million deal unveiled this month to modernize the cash-strapped country's US-supplied F-16 fleet [multirole fighter aircraft], despite the risk that it might harm America's close strategic relationship with India," Chellancy wrote in a column on Project Syndicate.
Biden administration had reversed President Trump's 2018 freeze on all kinds of defense and security assistance to Pakistan and approved a $450 million package for a lifetime upgrade of Pakistan's F-16 fleet in September, raising concerns in India with which Pakistan shares a long border.
"You're not fooling anybody by saying these things," India's Foreign Minister S. Jaishankar said on Sept. 26 while refuting the Biden administration's argument that the F-16 sustenance package is to fight terrorism.