Pennsylvania GOP Congressional Candidate Trying To Unseat Democrat in President Biden's Hometown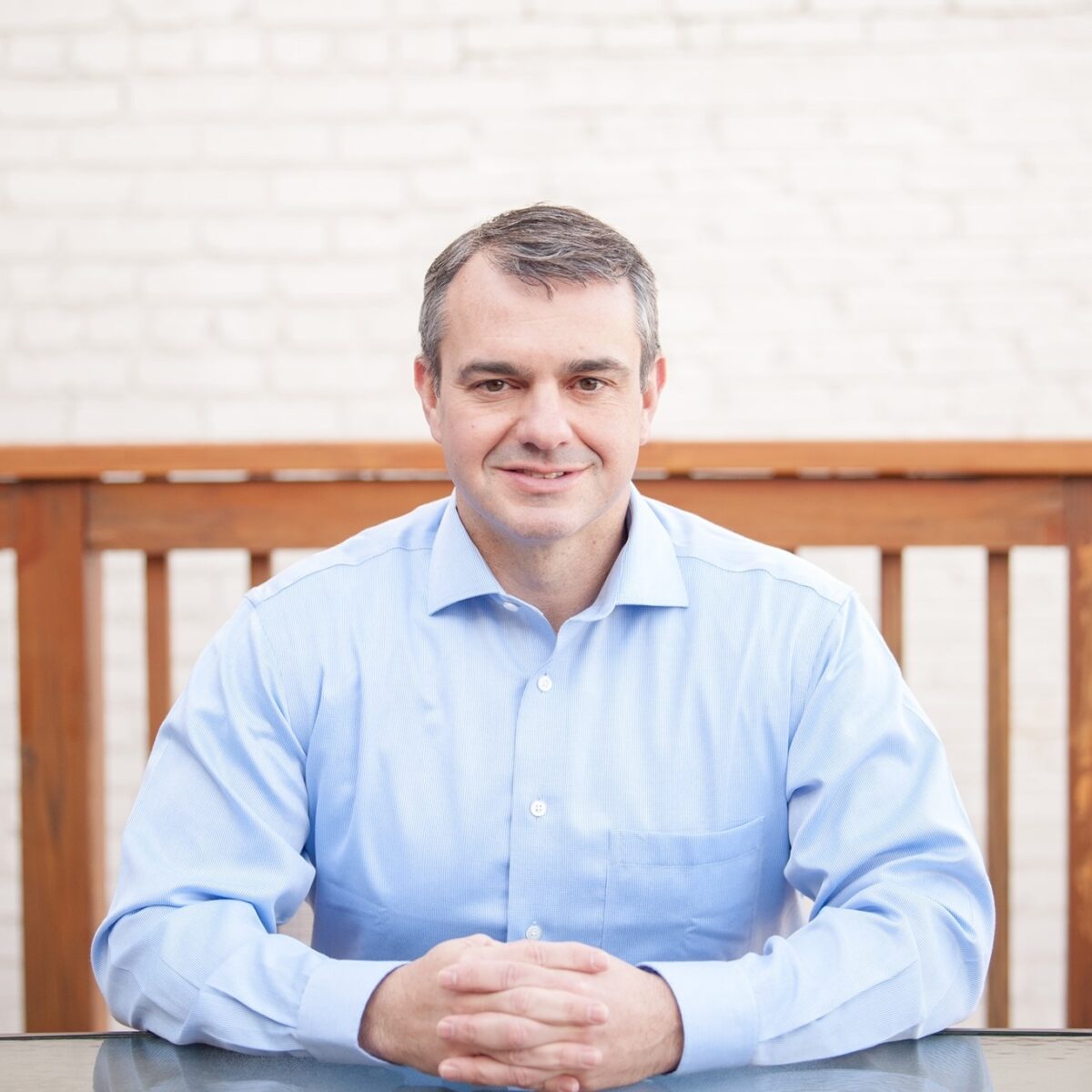 Nestled in the Rust Belt of northeast Pennsylvania where President Joe Biden was born, Scranton and Wilkes-Barre are cities once dominated by Democrats.
But times have changed and Republicans believe that Donald Trump-endorsed business owner Jim Bognet can unseat five-term Democratic U.S. Rep. Matt Cartwright in Pennsylvania's 8th Congressional District general election.
The 8th district includes Scranton and Wilkes-Barre.
Scranton is the Lackawanna County seat with 215,896 residents, while Wilkes-Barre is the Luzerne County seat with a population of 44,328.
The district supported Trump in 2016 and 2020, but Cartwright won in those years.
Bognet, who owns a communications and public affairs consulting firm, won the Republican primary in 2020 but lost to Cartwright in the general election by around 12,300 votes.
It was Cartwright's closest race since he was first elected in 2012.
Conditions were different then. Biden defeated Trump, but the economy was flourishing and gas was under $2 a gallon. That was before Biden took office.
The party that occupies the White House usually loses seats in midterm elections.
The inflation rate of 9.1 percent is the highest it's been in 40 years.
Biden's approval rating has plummeted to 31 percent, the lowest level in his first term, according to a Quinnipiac University national poll released on July 20.
A Suffolk University poll of Pennsylvania residents in June showed that 42 percent view Biden favorably while 53 percent view him unfavorably.
Biden has often called himself the "kid from Scranton" in speeches. He was born in Scranton and lived there until his family moved to Delaware when he was 10.
Biden intended to announce his $37 billion refund-the-police "Safer America Plan" in Wilkes-Barre this week.
The appearance was canceled when it was announced he tested positive for the CCP Virus, though he is vaccinated and boosted for the condition.
"I was looking forward to the opportunity to discuss my work supporting our brave men and women in law enforcement," Cartwright said in a statement.
"I am proud to have worked with members of both parties to secure $2.1 million dollars to support our law enforcement in Wilkes-Barre, $3.5 million for the Scranton Police Department, and an additional $2 million to reduce violent drug, gang and gun activity in our community," Cartwright added.
House Minority Whip Rep. Steve Scalise (R-La.) joined Bognet during a campaign event at the Lackawanna County Republican headquarters earlier this month.
"If you think about Scranton, Pennsylvania, and the values that Joe Biden has left behind," Scalise said to the crowd.
"If this district flips from Democrat to Republican, what message would that send all across the country, but especially to the White House, that people are fed up with the socialist agenda."
Bognet echoed Scalise's opinion that a victory over Cartwright will show that northeast Pennsylvania residents do not support Biden and his policies.
"We are going to beat them so badly right here in Joe Biden's … "hometown" … which he left in 1953," Bognet said at the event.
"When we win this race, the front page of every newspaper in the country is going to say, 'Joe Biden's liberal agenda defeated overwhelmingly in his hometown of Scranton.'"
Bognet won the Republican primary, securing 68.9 percent of the vote compared to challenger Mike Marsicano's 31.1 percent. Cartwright was unopposed in the Democratic primary.
A native of Hazleton, which is part of the 8th district, Bognet served as an appointee to the U.S. Export-Import Bank during the Trump administration. Trump endorsed Bognet in May.
"Jim served in my administration and helped bring manufacturing jobs back to northeast Pennsylvania.
"In Congress, he will fight to grow our economy, build the wall, defend the Second Amendment, and support our brave military, vets, and law enforcement," Trump said in a statement released by the Bognet campaign.
Gas prices and energy independence are key issues in Pennsylvania, which is one of America's largest producers of natural gas and coal, and a top exporter of electricity.
In an interview on Fox News last week, Bognet criticized Biden's energy policies.
"People are so angry in northeast Pennsylvania. Joe Biden's been so anti-energy from day one," Bognet said. "He closed down the Keystone XL pipeline. He's been hostile to us.
"We can be the east coast's No. 1 energy source, but Joe Biden doesn't believe in that. He's bought into this green raw deal stuff that has driven up energy prices," Bognet added.
"Northeast Pennsylvania has some of the most expensive energy in the country and that's a direct result of Joe Biden, Nancy Pelosi, and my opponent Matt Cartwright's policies."
Republicans can recapture the U.S. House majority with a net gain of five seats in the 435-seat chamber this November.
Republicans see Pennsylvania's 8th district as a chance to flip a seat, while Democrats are fighting to keep Cartwright in office.
The Democratic Congressional Campaign Committee, which is the campaign arm for House Democrats, is pouring $1.25 million into fall TV ads in Scranton and Wilkes-Barre.
The National Republican Congressional Committee, which supports House Republicans, is spending $2.75 million on TV spots in Wilkes-Barre.
The Cook Political Report, Inside Elections, and Sabato's Crystal Ball rate the race as a toss-up.