Sen. Warren Demands Answers From Tesla as Investors Want Elon Musk to Refocus on EV Maker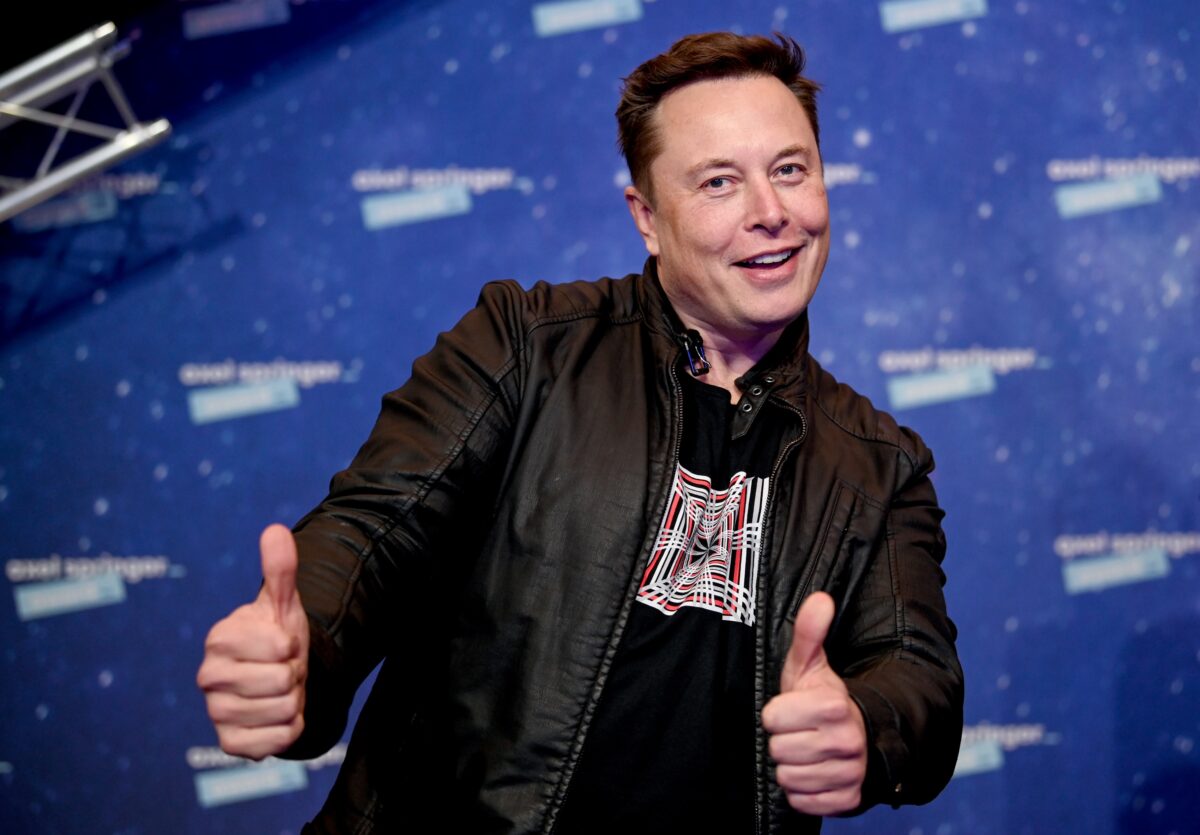 Sen. Elizabeth Warren (D-Mass.) has renewed her battle with Tesla Motors and Twitter CEO Elon Musk, expressing concerns that he has failed in his legal responsibilities.
In a letter (pdf) to Robyn Denholm, the chair of Tesla's board, Warren asserted that Musk has potentially violated his legal duties since he acquired Twitter for $44 billion. The former presidential candidate also charged that the board had not adequately protected the company by refraining from reining him in during this time.
"That responsibility includes ensuring that Mr. Musk is an effective CEO and that he fulfills his legal obligation to act in the best interests of Tesla and all of its shareholders, not just himself," she wrote. "The fact that Mr. Musk was, until recently, the world's richest man does not absolve him of those legal responsibilities or provide assurances that he will meet them."
Warren requested responses to her questions regarding how the board is handling possible conflicts of interest, misappropriation of corporate assets, and "other actions by Mr. Musk that appear not to be in the best interests of Tesla and its shareholders." She cited multiple media reports that Musk has saddled Tesla with billions in debt, including $1 billion in annual interest payments, and used Tesla employees to improve the social media platform.
The senator raised other concerns. She warned that Musk could be incentivized to maximize advertising agreements on Twitter with Tesla rivals. However, Musk might choose the opposite approach by adjusting the Twitter algorithm to praise the Tesla brand.
Hate speech is another issue that may hurt Tesla's brand, Warren said.
"[U]nder Mr. Musk's leadership, Twitter has welcomed hate speech and sharply increased use of racist language, while advancing a broader platform for Nazis, virulent sexism, and climate misinformation," she explained. "That association between Tesla's CEO and the actions of Twitter could have an impact on the Tesla brand and its ability to market its vehicles to its target audience."
Warren requested Denholm to respond to her letter by Jan. 3.
In response to Warren's concerns, former Tesla program manager Farzad Mesbahi wrote in a tweet that Warren "is the last person I would ever want anywhere close to Twitter."
"The United States has definitely been harmed by having her as a senator lol," Musk responded to Mesbahi's post.
Musk has not been shy in sharing his criticisms of Warren.
Last year, for example, Warren complained that the "rigged tax code" needed to be changed so that Musk "will actually pay taxes and stop freeloading off everyone else."
He replied with a string of tweets:
"You remind me of when I was a kid and my friend's angry Mom would just randomly yell at everyone for no reason," Musk said.
"Please don't call the manager on me, Senator Karen," he later tweeted.
The world's second-richest man also informed the senator that he "will pay more taxes than any American in history this year."
Investors Want Musk to Refocus on Tesla
Tesla stock has been on a downturn since it was revealed this past spring that Musk had become the largest shareholder of Twitter. Over the last three months, the electric vehicle maker has been in freefall, plummeting 56 percent.
Year to-date, Tesla is down close to 67 percent.
Many prominent Tesla investors have expressed their worries about the company.
Gary Black, a managing partner at The Future Fund, warned that Tesla's conditions would not progress until Twitter appointed a new CEO and its finances improved.
"Why do @GerberKawasaki and I complain so much? As long-term investors we both see the immense value in the $TSLA business, we don't want to sell the stock, and as media people we both want desperately to help @elonmusk with the branding issues he's taken on in buying Twitter," Black tweeted on Thursday.
"In April, I was one of the few on this board who argued loudly why Elon should not buy TWTR. So many others here supported his intent to purchase. All of the reasons I gave then have come to fruition."
Ross Gerber, the CEO of Gerber Kawasaki Wealth & Investment Management and long-time Tesla bull, revealed that he would run for Tesla board.
Gerber confirmed that he does not want a new CEO to helm Tesla. Instead, he wants Musk to refocus on the car company.
"It is inaccurate to suggest that I want a new CEO at Tesla. The whole point of all of this is I want Elon's focus back at Tesla, focused on the challenges that Tesla faces in 2023, launching new products and scaling rapid growth," he commented in a tweet. "I love Tesla and support Elon but I'm not ok with the way things are going down. I'm also extremely unhappy the Tesla BOD [board of directors] has done nothing to protect shareholders."
That said, Gerber has celebrated the latest changes on the social network.
"Advertisers are back at Twitter. New feed looks good with gold checks and square pics for companies, blue and round for humans. Product is definitely improving. Verification and creator tools big upside with new features," he said on Thursday.
Leo KoGuan, a substantial individual Tesla shareholder, echoed these concerns, writing on Twitter that the corporation "has no working CEO." Still, he is bullish on the long-term future of the $413 billion company.
Musk has sold approximately $23 billion worth of Tesla stock this year, including a recent $3.6 billion.
Tesla's price target is $254.41, down from $264.82 a year ago. It currently has 18 buy and 12 hold ratings from market analysts.