Sinema Reaches Deal With Democrats Over 'Inflation Reduction' Bill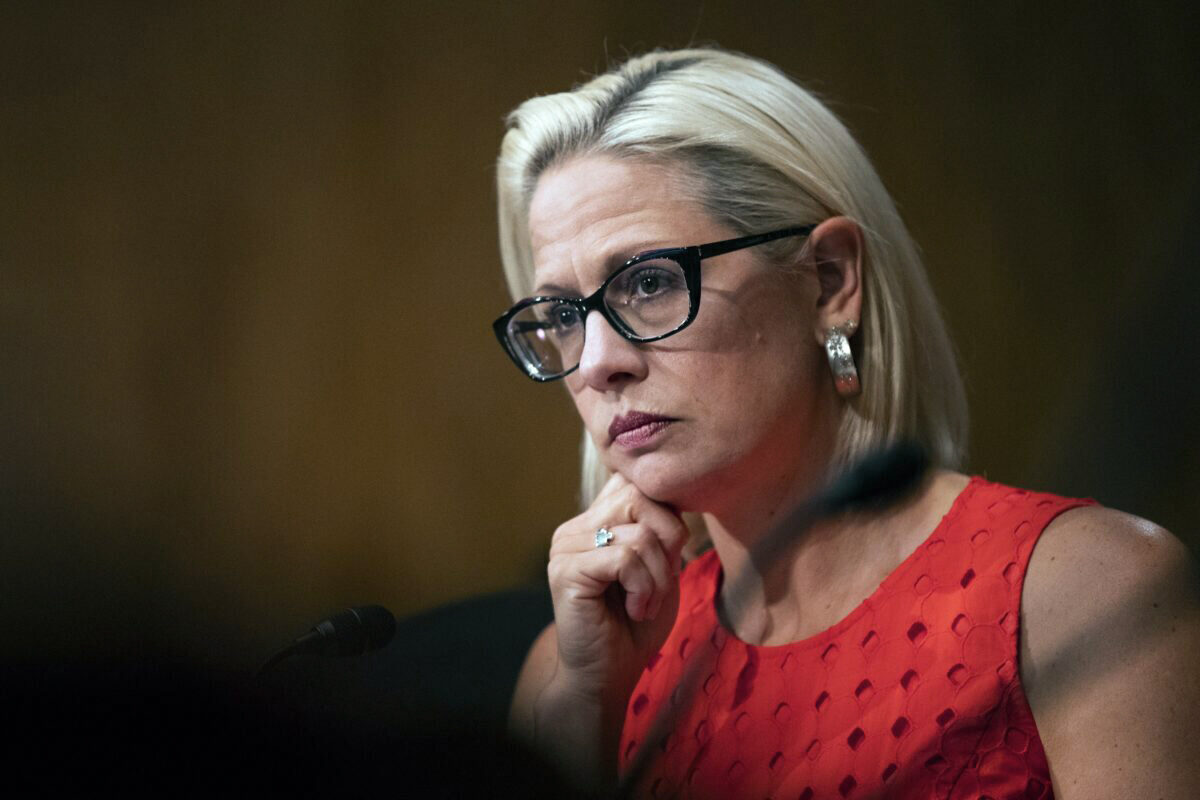 Sen. Kyrsten Sinema (D-Ariz.) has reached a deal with Democrats over a multi-pronged spending package that lawmakers say would address national debt and lower energy and health care costs.
The spending appeared to be a revised, alternate version to the Build Back Better (BBB) bill, which would fulfill a major agenda of President Joe Biden.
Sen. Joe Manchin (D-W.Va.) previously announced on July 27 that he had reached a deal with Senate majority leader Chuck Schumer (D-N.Y.) on energy, taxes, and health care to advance the bill, which is dubbed the "Inflation Reduction Act of 2022."
Sinema, who previously held out on the deal, said in an announcement on Aug. 4 she would support moving forward with the measure and begin debate on the bill.
"We have agreed to remove the carried interest tax provision, protect advanced manufacturing, and boost our clean energy economy in the Senate's budget reconciliation legislation," Sinema said.
"Subject to the Parliamentarian's review, I'll move forward."
This story is developing, please check back for updates.