The Economy, Crime, and Abortion Are Key Issues in Tight Congressional Race in Michigan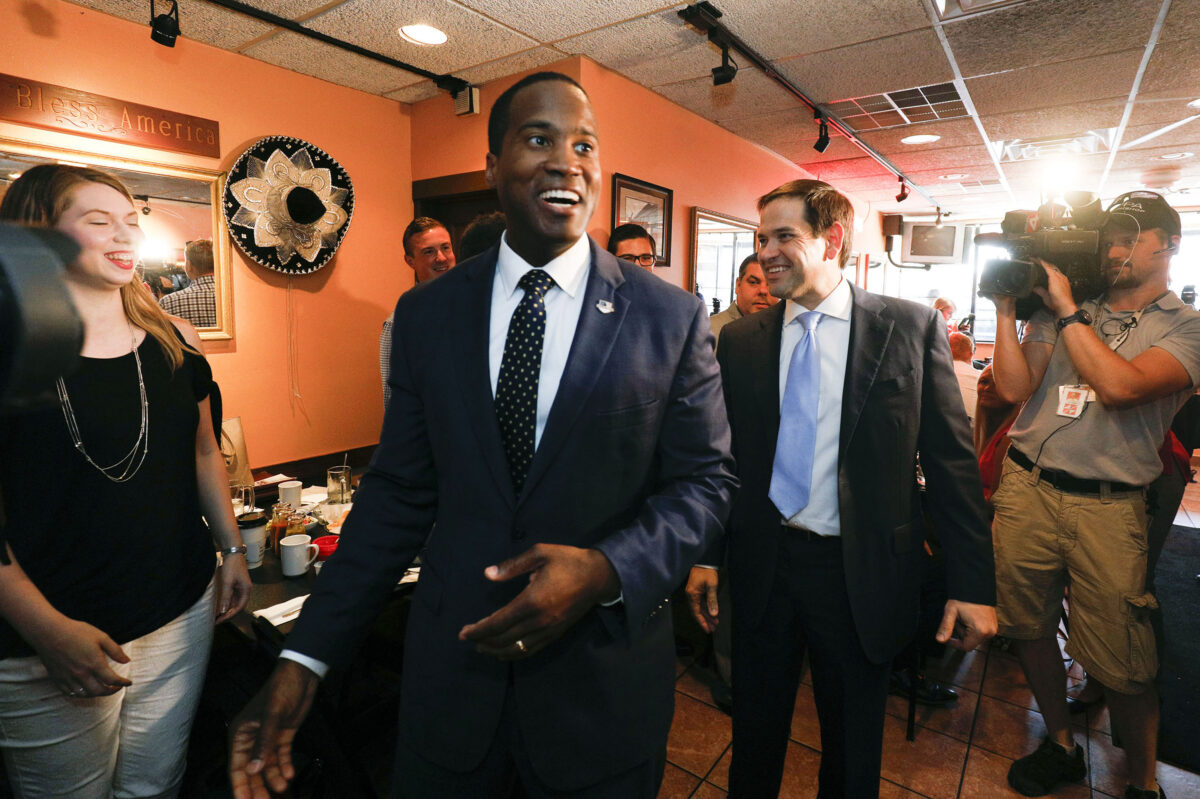 His third try for federal elective office may well be the charm for Michigan Republican congressional candidate John James. But first, he has to get past a formidable Democrat opponent, Carl Marlinga.
The battleground is the newly reapportioned 10th Congressional District, a suburban-Detroit constituency encompassing southern Macomb County and a portion of Oakland County.
James, a small businessman, has previously run twice—without success—for federal office.
He lost a 2018 U.S. Senate bid to longtime incumbent Democrat Debbie Stabenow; and was defeated in a 2020 Senate race by incumbent Democrat Gary Peters, who was seeking his second six-year term.
The 2020 race was hotly contested, before and after the election.
James lost to Peters by less than two percent (92,000 votes out of 5.4 million votes cast).
In the aftermath, some Michigan Republicans questioned the fairness and validity of the election, and still do, alleging voter fraud in the city of Detroit that they say cost James the Senate seat and President Donald Trump the state's electoral votes.
Both James and Marlinga easily won their primaries this year.
Neither has held federal elective office before.
Though the new 10th District seat has no incumbent, Macomb County is Marlinga's home turf.
Marlinga, 75, served Macomb County citizens as prosecuting attorney and then circuit court judge for nearly 40 years.
On his website, Marlinga states, "I love the community … I understand the hopes, aspirations, and challenges of the families and small businesses … whom I have served."
According to the site, Marlinga is making the overturning of Roe v. Wade and its impact on abortion rights a central issue in his campaign.
"We must take our rage to Michigan's ballot box in November," he says.
"I believe that government has no business interfering with a woman's health care choices, including … abortion."
He pledged that, if elected, he will vote for the codification of the "protections of Roe into federal law."
Marlinga accuses James of comparing abortion to genocide and of being unreasonable by not supporting exceptions for rape and incest.
According to the Health Research Funding website, fewer than one percent of all abortions performed are the result of rape and incest.
Speaking at an Oct. 1 Trump rally held in the blue-collar Detroit suburb of Warren, Michigan, James noted that the 10th District is the number one manufacturing district in the nation.
He emphasized the need to rein in runaway inflation that people in the district experience during trips to the grocery store and the gas station.
"The economy is broken … Crime is climbing … We have the power to change it," he said.
Earlier this year, James told a national gathering of conservatives, "Freedom is on the ballot this November … Every American has the opportunity to take down communism—foreign and domestic."
In an October email posted online by his campaign, James condemned the weaponization of the Department of Justice (DOJ) against parents concerned about what their children are being taught in schools.
He wrote that inflation fueled by out-of-control government spending was turning the American Dream "into a distant dream."
James, 41, is a West Point graduate who served as an Army Ranger in Iraq. He holds a Master of Business Administration degree from the University of Michigan and a Master's in supply chain management and information systems from Penn State.
Both James and Marlinga have strong name recognition among voters.
Polls taken after the August primary showed Marlinga with a slight lead over James, but October polling shows James with a small lead.
James has the endorsement of former President Donald Trump and is widely considered a rising star among national Republicans—a fact that has helped him to raise a significant campaign war chest.
Marlinga has been endorsed by former Michigan governor James Blanchard, and Macomb County Sheriff Anthony Wickersham, both Democrats.