Vance, Ryan Campaigns Continue to Debate About Debates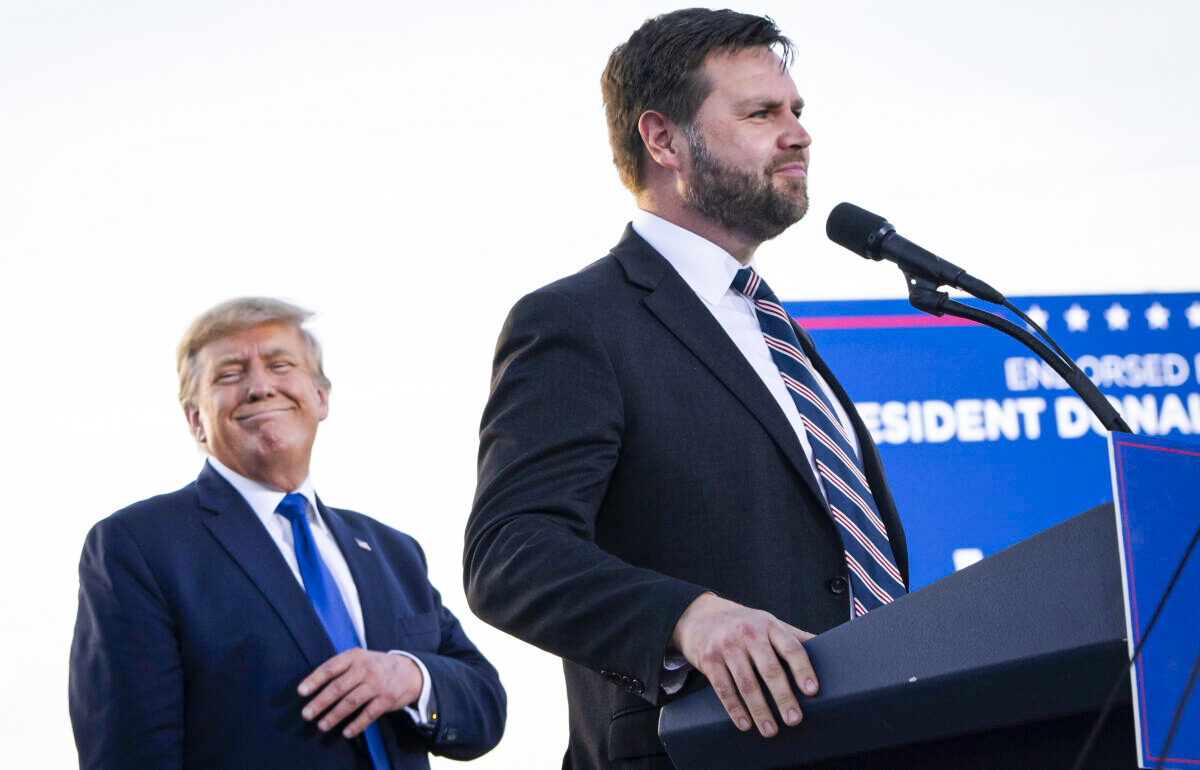 The great Ohio U.S. Senate debate over debates continues between Democratic Rep. Tim Ryan and Republican nominee J.D. Vance.
The candidates agreed to take the stage on Oct. 10 in Cleveland in a forum hosted by WJW Channel 8 and on Oct. 17 in Youngstown coordinated by WFMJ-TV.
Ryan's campaign said he committed to another debate, planned for Oct. 4 in Hamilton, not far from Middletown, where Vance grew up.
Vance campaign spokesman Luke Schroeder told reporters that Vance has not agreed to the Oct. 4 forum, which would be hosted by Cincinnati's WLWT-TV.
"We have reiterated in multiple conversations with WLWT that an Oct. 4 debate in Hamilton is not logistically possible," Schroeder said.
Earlier this month, Ryan released a statement last week saying that he will participate in debates on Sept. 26 in Youngstown at Stambaugh Auditorium, on Oct. 4 at Parrish Auditorium on Miami University's Hamilton Campus, and on Oct. 12 at the Akron-Summit County Public Library.
Vance said in a statement the same week that he would participate in the event hosted by WJW-TV in Cleveland on Oct. 4 and a debate coordinated in Hamilton at a date to be determined.
It is not clear whether the date for a debate in Hamilton will be changed to accommodate the campaigns.
The Ohio Debate Commission proposed the Oct. 12 forum. Vance's campaign declined, citing partisanship concerns.
After learning that Vance would not appear at the Ohio Debate Commission event, Ohio Debate Commission (ODC) executive director Jill Miller Zimon said in a statement that, "In an election cycle where voters have indicated how concerned they are about threats to democracy.
"Candidates' participation in high-quality debates—and providing that content to as many Ohioans as possible—is more critical than ever. Our record shows our capacity to reach millions of Ohio voters with this important content."
The "nonpartisan" ODC was created in 2018 to ensure "fair and substantive debates" between candidates in the state, according to the organization's website. Zimon, however, is a Democrat who has a lengthy record of anti-Republican rhetoric and activism, according to Fox News.
She was a Democratic U.S. House candidate in 2006 and 2014, and lost those races. Records show that she contributed more than $13,000 to Democratic causes and candidates between 2006 and 2018, the Ohio Press Network reported.
Zimon donated $250 to Ryan's campaign in 2014. Ryan is in his 10th term as a congressman in northeast Ohio. Between 2015 and 2016, she also contributed  $1,700 to Hillary Clinton's presidential campaign and associated PACs.
Before her unsuccessful House campaigns, Zimon drew attention as a blogger who criticized talk show host Rush Limbaugh for what she called his "record of saying sexist, misogynistic things about women."
Rewire News Group reported that Zimon is a Planned Parenthood Advocates of Ohio board member.
Zimon said in a statement earlier this month that she has not participated in partisan activities since joining the ODC in 2018 and added that the organization's debates are professional and impartial.
Responding to criticism about Zimon, ODC Board of Directors president Dan Moulthrop told reporters that, "This is a specious attempt to smear an organization that has done nothing other than insist on fair debates where facts and the truth are respected."
In April, the ODC hosted a debate between Republican Senate candidates, including Vance.
The event was moderated by Ohio Public Radio's Karen Kasler, who frequently interjected her opinion that claims of 2020 election fraud were "fact checked" and found to be "inaccurate."
Kasler did not disclose the sources that conducted the fact-checking, nor did she reveal what they specifically found. Her interruptions elicited jeers from the audience.
"The whole Ryan posture that we're avoiding the debates, we've tried to deal with them directly from the very beginning," Vance told Cleveland.com. "And it's only now that they realize we're not going to play ball with the Ohio Debate Commission that they've finally come to the table. But I think we'll get it figured out."
Jordan Wiggins, Vance's campaign manager, told Fox News that "We have accepted two non-partisan debates and have been bewildered as to why Tim Ryan has held those debates hostage, unless we first accepted the debate being hosted by the Ohio Debate Commission.
"Well, now it all makes sense. Tim Ryan and his team are only interested in debating if they're confident they can rig the system with partisan Democrat activists setting the rules," Wiggins added.
"We have zero interest in joining a debate overseen by a former Democrat candidate for office and board member of Planned Parenthood, who has repeatedly smeared Republicans on her social media."
Both campaigns have not ruled out additional debates.
As of Sept. 27, the Cook Political Report and Sabato's Crystal Ball call the race "lean Republican" while Inside Elections rates it as "Likely Republican."
When factoring in all polling data through Sept. 22, the RealClearPolitics average has Vance holding a 1.2-point lead over Ryan.