Voters Worry About Gas Prices, Crime While Mainstream Media Frets About Climate Change: Poll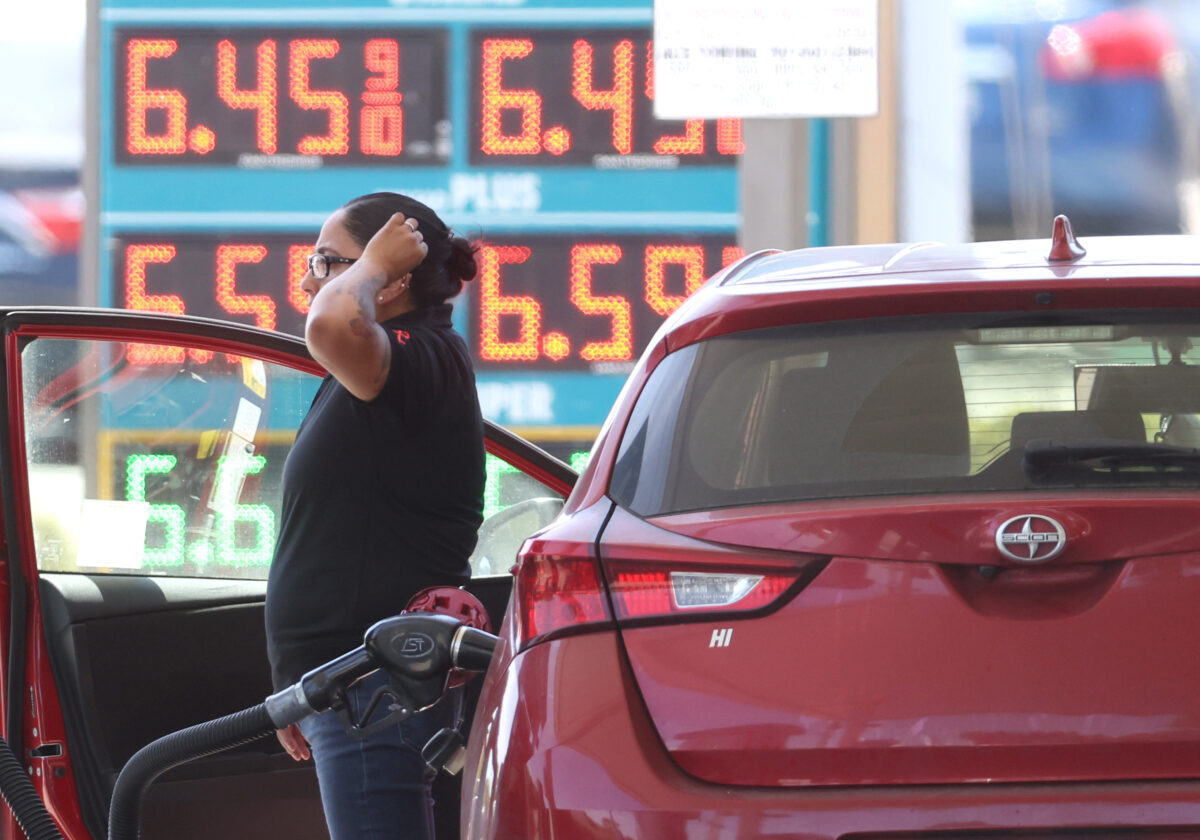 A recent poll by Rasmussen Reports shows that while rising prices and living costs are some of the biggest midterm concerns for American voters, the mainstream media continues to fret over climate change.
The poll, conducted Aug. 17–18, found rising gas prices to be the number one voter issue for the midterm elections, with 92 percent of respondents saying they were concerned and 68 percent saying they were "very concerned." The economy in general was the next major issue, with 91 percent saying they were concerned.
Violent crime, energy policy, and inflation rounded out the top five most worrying issues for voters.
None of the top five voter concerns were listed in Rasmussen's roundup of the mainstream media's top five issues for the midterms, indicating that major media houses are largely ignorant about the priorities of most voters. The top concern for mainstream media was climate change, followed by the war in Ukraine, the Jan. 6 investigation, COVID-19, and LGBTQ issues.
The list of top issues reported by American voters are problems that are impacting their present-day lives. Gas prices, though down from their peak in June, remain elevated at a national average of $3.88 per gallon as of Aug. 24.
Annual inflation in July came in at 8.5 percent, close to the four-decade high of 9.1 percent registered in June. Annual inflation has remained above 7 percent throughout 2022. Americans are paying more for food, shelter, and other daily necessities. An Aug. 12 report by the Joint Economic Committee Republicans found that Americans are spending about $717 more per month due to inflation.
Defining a 'Recession'
U.S. gross domestic product (GDP) in the second quarter fell by 0.9 percent, following a 1.6 percent decline in the first quarter. Two consecutive quarters of negative growth is generally accepted as the benchmark to declare an economic recession, but the Biden administration has disputed this.
As signs of an economic slowdown become more evident, about half of American companies are planning to cut jobs, according to a recent survey by PricewaterhouseCoopers.
With Americans constantly under pressure due to high prices and other issues, Republicans are expected to have an advantage in the midterms.
When an NBC News poll asked respondents their preferred outcome for the November election, about 47 percent sided with Republicans, with Democrats getting 45 percent support (pdf).
When asked what they thought of Biden's performance as the president, only 42 percent approved while 55 percent disapproved.
Some political pundits also believe that the recent FBI raid of former President Donald Trump's Mar-a-Lago home in Florida might play in favor of the GOP.
An Economist/YouGov poll showed that 51 percent of Republican respondents were more enthusiastic about the 2022 midterms compared to the previous congressional election year.