White House Admits Inflation 'Unacceptably High'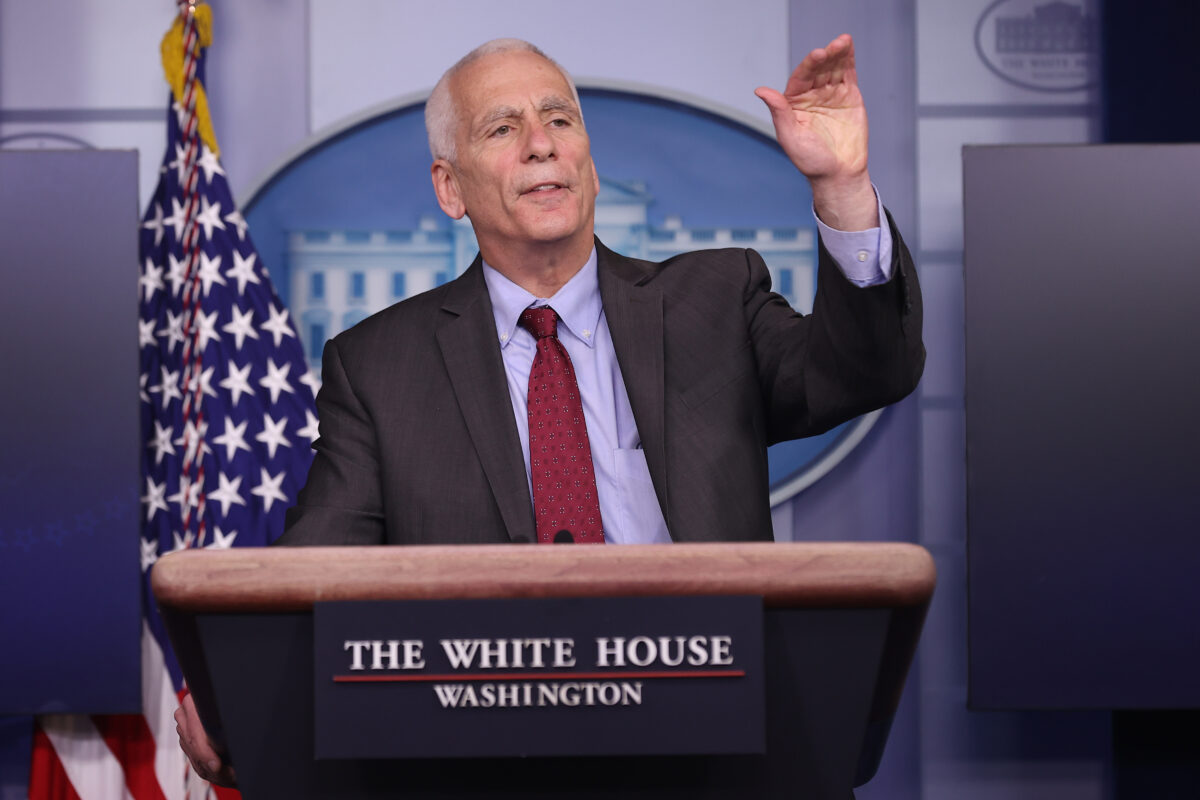 White House economic adviser Jared Bernstein has admitted that inflation in the United States is "unacceptably high" but said he does not see the country heading toward a recession.
Bernstein told "Fox News Sunday" on July 17 that factors such as Russia's invasion of Ukraine and the current energy crisis are behind surging prices but noted that gas prices, while still too high, are "moving in the right direction," which he said is "giving Americans some much-needed breathing room."
"So, for example, inflation, which is unacceptably high—let's get that clear right out of the gate—went up 1.3 percent in June. Again, an unacceptably high increase. Half of that increase is energy prices alone.
"Now, since then the price of gas has come down 50 cents a gallon. There are now 20,000 gas stations across this country where gas is below $4 a gallon."
The national average for a gallon of regular was $4.521 as of July 16, according to the AAA, down from $4.989 a month ago but still up from $3.168 this time a year ago.
Bernstein added that the Biden administration is working on decreasing prices further while downplaying the risk of an economic downturn.
The 12-month Consumer Price Index (CPI) hit 9.1 percent in June, marking its highest level since November 1981, driven by a surge in the cost of rent, food, energy, and medical care.
'Consumer Spending Very Strong'
However, Bernstein pointed to strong consumer spending and jobs gains, despite inflation, noting that "payrolls and consumer spending are actually very strong on the payroll side and strong on the spending side as well."
He also noted a surge in demand for travel as travel restrictions put in place during the COVID-19 pandemic were lifted, which he said is also "contributing to strong consumer spending, strong retail sales, job growth, and an unemployment rate of 3.6 percent for the past four months."
The U.S. economy added 372,000 jobs in June and the unemployment rate was at 3.6 percent, yet inflation continues to rise and recession fears still weigh heavy.
"I want to be clear: there are lots of folks who are struggling with this high level of inflation, but as a macroeconomist, when you look at the stock of savings in the economy, it's up there in the trillions," he said. "Folks are tapping those savings to continue to keep consumer spending strong."
Bernstein added that it is "very hard to conclude that we are in a recession when you look at the payroll and the job gains that we've seen."
A Bloomberg survey of economists published Monday found that the odds of the U.S. economy falling into a recession within the next 12 months have surged to 47.5 percent since June, up from 30 percent last month.
Meanwhile, a recent poll conducted by MagnifyMoney on a sample of 2,082 respondents, showed that 70 percent of Americans believe a recession is coming and 68 percent say they don't feel financially prepared for it.