White House Doubles Down on 'Zero' Inflation Narrative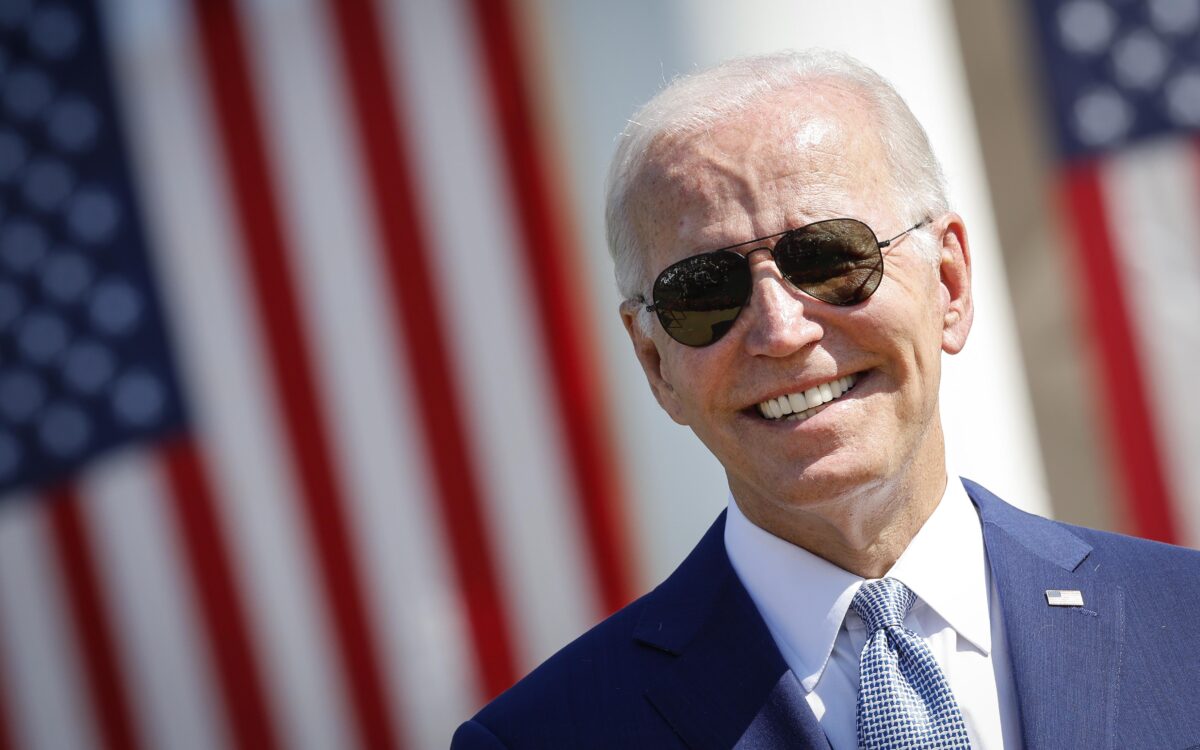 While on CNN's "OutFront, White House Communications Director Kate Bedingfield, on Aug. 11, doubled down on President Biden's statement this week that there was "zero" inflation.
She stood by Biden's zero inflation narrative by claiming that inflation was on the ebb, after the latest annual data from July showed inflation grow at 0.0.
"I would note that the inflation data in July was 0.0. So, we are seeing inflation decrease," said Bedingfield.
"We know that part of the reason we see inflation is because the economy around the world, not just in the United States, but around the world, is coming back from having essentially ground to a halt during the pandemic."
The "PPI [Producer Price Index] report showed prices remained sky-high, 9.8 percent over the year. Democrats' answer to struggling small biz? Higher taxes & more inflationary spending," wrote Sen. Rick Scott (R-FL) in a tweet.
This is despite the fact that the costs of goods and services in July rose to a rate of 8.5 percent from the previous year, following a 41-year high of 9.1 percent in June, after market forecasts of 8.7 percent.
Overall consumer prices in July slid from the previous month, due to a 7.7 percent drop in the price of gas from June and a decline in the cost of airfare; but  food, rent, and electricity prices continue to rise.
On Aug. 10, Biden repeatedly boasted during speech at the White House about the latest government report on inflation growth for July.
"I just want to say a number. Zero. Today, we received news that our economy had zero inflation in the month of July," said Biden.
"Zero percent, zero inflation last month," Biden repeated, boasting that overall inflation "may be beginning to moderate."
Biden also blamed Russia and the war in Ukraine for many of the recent economic ills, and he warned that future pandemics may still threaten the U.S. economy.
"While @JoeBiden lies, Americans are still paying for his incompetence. 1. Inflation (CPI-U) in July was unchanged from June, meaning it was JUST AS BAD … not zero. 2. Over the year, inflation (CPI) was still UP 8.5%. Horrifically bad," Scott wrote in a tweet in response.
Average rent in July increased by 0.7 percent from June, 6.3 percent higher year over year, while grocery prices were up 1.3 percent, compared with a month earlier, and 13.1 percent, compared with a year ago.
Food inflation rose 10.9 percent for the seventh consecutive month and was the highest jump since May 1979, led by a rise in the cost of nonalcoholic beverages, coffee, dairy, eggs, and related products.
The price of core goods (excluding food and energy) in July rose 0.2 percent from June and up 7 percent year over year.
Biden admitted that the prices for some items were up, but that core inflation was down, saying that "it underscores the kind of economy we've been building."
He also pointed to the official job figures for July as proof that the American economy was improving under his administration, saying that his "economic plan is working."