Wisconsin's Lt. Gov. Barnes Advances to Face Incumbent Johnson in High-Spending Match-Up for US Senate
Incumbent Sen. Ron Johnson sailed past his only challenger in Wisconsin's Republican primary for U.S. Senate on Aug. 9 and will face Wisconsin's Lt. Gov. Mandela Barnes in the general election in November.
The Associated Press and Decision Desk HQ called the races for Johnson and Barnes not long after polls closed on Tuesday.
As expected, Barnes overshadowed the other four candidates in the Democratic contest. The field had shrunk in the final two weeks before the primary. Three candidates who had trailed Barnes, but were more popular than the remaining candidates, dropped out and endorsed the frontrunner.
Now Johnson and Barnes will square off in the general election on Nov. 8. The race could have one of "the tightest" finishes of any Senate race in the country, political analyst Joe Handrick told The Epoch Times.

Johnson is favored to win in November, according to political forecasters Inside Elections and Sabato's Crystal Ball. But Handrick, a Wisconsin native, says the incumbent's victory shouldn't be considered a sure thing. And that gives the race national importance.
The Republican party needs a net gain of just one seat to reclaim majority control of the Senate. Analysts across the nation have been predicting the GOP could pick up as many as three seats in the November midterm elections.
The U.S. Senate currently has a 50–50 split between the major parties, with Vice President Kamala Harris breaking ties in the Democrats' favor.
Senate-hopeful Barnes, 35, served two terms in his state's legislature before being elected Wisconsin's lieutenant governor in 2018.
His website shows a long list of endorsements from community leaders and describes his priorities. They include "fighting inflation and lowering taxes" for the middle class, "reproductive justice" in the form of "abortion rights," the legalization of marijuana use, "LGBTQIA+ rights," helping "those who are coming to the U.S. in search of better lives," and "climate change" that's "already taking a toll on our communities."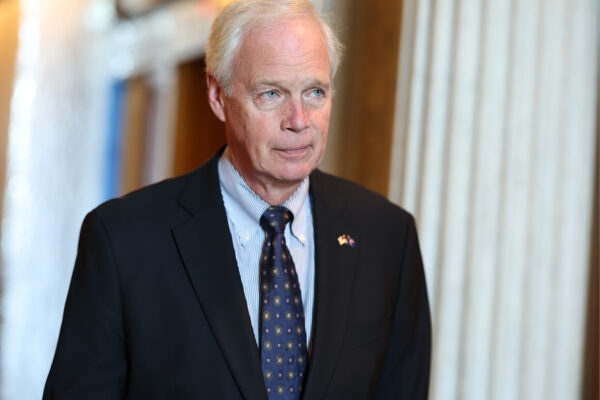 Johnson, a 67-year-old businessman, first took office in 2011 after defeating Democrat incumbent Sen. Russ Feingold. Johnson beat Feingold again in a 2016 rematch.
Johnson's official Senate website lists his accomplishments while serving as chairman of the Senate Homeland Security and Governmental Affairs Committee from 2015 through 2021.
On Twitter, he's recently advocated for "bringing manufacturing back to America," and combatting Fentanyl overdoses in the U.S. by closing the Southern border.
He also has posted criticism for the Inflation Reduction Act, saying it would "increase taxes and harm American businesses." And he has chastised the Federal Bureau of Investigation (FBI) for not taking action on alleged evidence of "criminal activity" found on the laptop of President Joe Biden's embattled son, Hunter Biden.
Before entering politics, Johnson worked as an accountant and was part of launching and operating a family business that manufactures plastic sheets for printing and packaging.
He touts private sector experience as one of the most valuable perspectives he brings to the Senate. He has said the "size, scope, and cost of government" is the "root cause" of problems such as budget deficits, a slowed economy, and high unemployment.
Detractors lambaste Johnson for pushing back against mandates for COVID-19 vaccines and other pandemic policies of the Biden Administration. Others have praised him for questioning the federal government's response.
Johnson "has undoubtedly been one of the greatest friends in the entire federal government to the courageous truth-telling covid docs," Florida attorney and blogger Jeff Childers wrote in a post.
"Now Johnson is being savaged by media and has the full attention of a [billionaire George] Soros-funded battalion of opponents looking to take him out this November in the elections. But it is critically important that we keep him right where he is."
Childers urged his 100,000 readers to support Johnson with contributions, In three days, more than $175,000 in small donations flowed in to Johnson's campaign.
Overall, Johnson received nearly $17.7 million in campaign contributions, as of July 20, according to the Federal Election Commission. He'd spent all but about $2 million.
By July 20, Barnes raised about $7 million, and had spent all but $990,000.
So far, more than $12.6 million has been spent by others in support of Johnson's reelection, and nearly $6.2 million has been spent to oppose him, according to OpenSecrets. The nonpartisan, independent nonprofit tracks money in U.S. politics.
Race outsiders have spent more than $1.7 million supporting Barnes, and nothing to oppose him, OpenSecrets records show.
The top supporter backing Johnson is the Wisconsin Truth PAC, a political action committee set up to support him alone, with donations totaling more than $9.2 million, OpenSecrets records show.
The biggest spender opposing Johnson is the Senate Majority PAC, which has dropped more than $4.6 million against him in race messaging.
At least $113 million will be spent on messaging on the Senate race in Wisconsin, according to AdImpact, a firm that provides "competitive intelligence tools in politics."
That makes the Wisconsin race fifth overall in expected advertising spending, behind Senate races in Georgia, Nevada, Pennsylvania, and Arizona, the firm reports.  Spending in the Georgia race between Democrat Sen. Raphael Warnock and Trump-backed football star Herschel Walker is expected to top $182 million, according to an AdImpact analysis.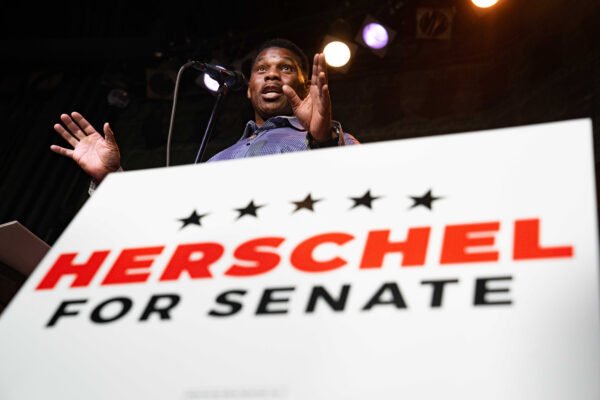 The whopping ad buys in the Warnock-Walker match-up don't surprise, Keith Gaddie, chair of the Department of Political Science at the University of Oklahoma. He expects the amount spent on advertising the race to soar far higher.
"Georgia was a test bed two years ago for massive, creative spending through both legacy media (TV, local cable, radio) and also digital targeting via internet, streaming services, and gaming," Gaddie wrote in an email to The Epoch Times.
"There's potentially no ceiling for spending, as both parties need the seat. This could be the first billion-dollar Senate race. I'm out in Oklahoma and getting ads for both candidates in Hulu shows."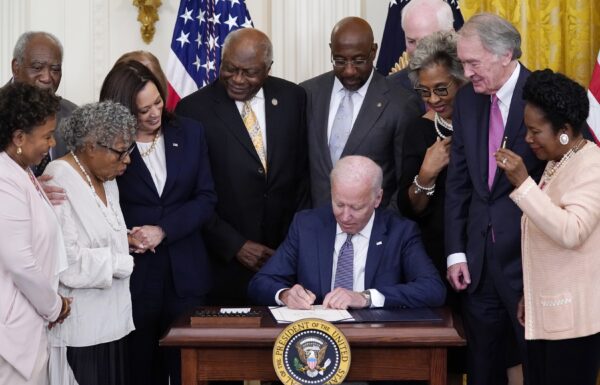 On ballots this fall are 35 seats in the U.S. Senate, all 435 seats in the U.S. House of Representatives, and the governorship in 36 states.