Wyoming Hageman-Cheney Clash Begins Stretch Sprint to Aug. 16 Ballot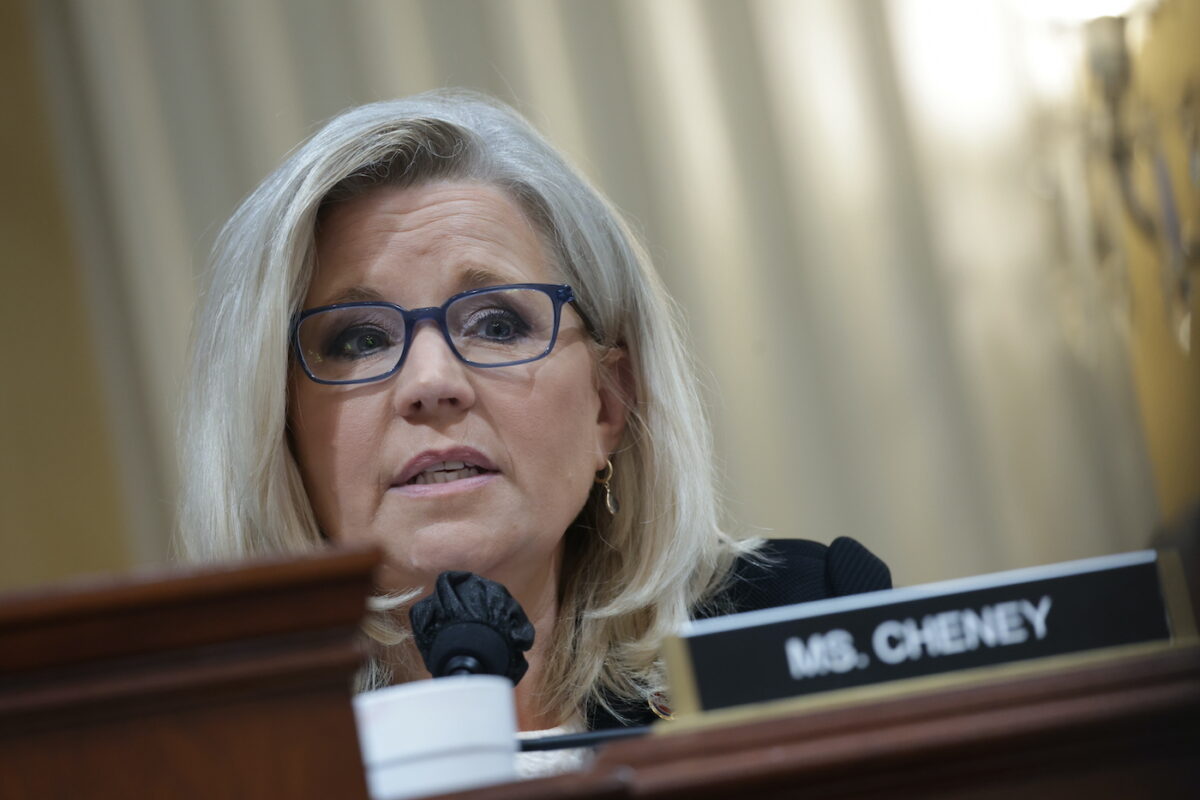 CASPER, Wyo.—Wyoming's Big Sky deserts, high plains, and glacier-gilded peaks are the backdrop for a mid-August showdown in a summer of discontent within the Republican Party.
Former President Donald Trump and his claims of a stolen election are not on trial in crimson red Wyoming, where he won 69.9 percent of the vote in 2020, more than any other state.
Instead, Wyoming's only congressional representative, three-term Rep. Liz Cheney (R-Wyo.), is the one on trial for her vocal criticism of the former president, voting with 10 House fellow Republicans for his impeachment, and serving as co-chair of the House committee investigating the Jan. 6 Capitol breach.
Trump is backing challenger Harriet Hageman, a Fort Laramie natural resources attorney, in the Aug. 16 Republican congressional district primary and taking an active role in the election, including lobbying Republican Gov. Mark Gordon in March to endorse a bill closing state primaries to "cross-over voting" and staging a May Casper rally for Hageman.
Hageman has ridden that endorsement from Trump to a huge lead in the polls, including a June 15 Mason-Dixon Polling & Strategy/Casper Star-Tribune survey that found she is leading Cheney by more than 22 points.
Although Hageman is Trump-endorsed, she has not made his claims of a "stolen election" central to her campaign. She has focused on inflation, the economy, energy policy, and the fact that Cheney is rarely in Wyoming, choosing to probe Trump's role in Jan. 6 events this summer instead of meeting and greeting constituents she is supposed to be representing.
Liz Cheney has long forgotten she works for Wyoming (or perhaps she never knew), not the Radical Democrats. Wyoming deserves a Congresswoman who will represent us AND our conservative values. It's time to retire elitist Liz Cheney. pic.twitter.com/dj2NLaDCiy

— Harriet Hageman – Text WYOMING to 90103 (@HagemanforWY) August 4, 2022
Hageman in campaign events had not conclusively said the 2020 election was stolen until Aug. 3 when she said that the 2020 election was "rigged" in favor of President Joe Biden.
"Absolutely the election was rigged. It was rigged to make sure that President Trump could not get reelected," Hageman said at Washington Park, according to the Casper Star-Tribune. "What happened in 2020 is a travesty."
Those comments may endear her to the MAGA wing of the GOP, but could play into Cheney's strategy of highlighting comments by election-deniers and casting aspersions about their intent if elected as dangers to democracy.
Dick Cheney's Anti-Trump Ad
And Cheney has her own list of impressive endorsements, including from former Wyoming U.S. Sen. Al Simpson (R-Wyo.) and her father, former Vice President Dick Cheney.
In a 60-second campaign ad that began running Aug. 4 across Wyoming, Dick Cheney said no other individual in the nation's 246 years of existence has presented a "greater threat to our republic" than Trump.
Wearing a white cowboy hat and speaking to the camera, Cheney said Trump "tried to steal the last election using lies and violence to keep himself in power after the voters had rejected him. He is a coward. A real man wouldn't lie to his supporters. He lost his election and he lost big. I know it, he knows it and deep down I think most Republicans know it."
Cheney said he is proud of his daughter for "standing up for the truth, doing what is right, honoring her oath to the Constitution when so many in our own party are too scared to do so. Liz is fearless. She never backs down from a fight."
The former vice president concluded by saying the Hageman-Cheney primary battle is bigger than the candidates—and that Liz Cheney gets it.
"There is nothing more important she will ever do than lead the effort to make sure Donald Trump is never near the Oval Office again. And she will succeed," Cheney said.
The Hageman campaign in a statement on Twitter did not directly address the ad.
"Liz Cheney has long forgotten she works for Wyoming (or perhaps she never knew), not the Radical Democrats. Wyoming deserves a Congresswoman who will represent us AND our conservative values. It's time to retire elitist Liz Cheney," it said.
'Crossover Voting'
Gordon confirmed during a July 28 GOP gubernatorial primary debate with his three rivals that Trump made a "couple of phone calls" this spring about a proposed bill that would have closed Wyoming primaries and ended "crossover" voting.
"This critically important bill ensures that the voters in each party will separately choose their nominees for the General Election, which is how it should be!" Trump said in a February statement.
The measure, House Bill 74, sponsored by Rep. Chip Neiman (R-Hulett), was adopted by the Senate in February but failed to advance in House Appropriations Committees before the session expired in March.
Challenger Rex Rammell said Gordon is not committed to ending crossover voting and did not push hard enough to get the measure passed. Gordon said he advocated for HB 74 but it did not survive its first committee hearing.
"I think Republicans oughta vote in Republican elections and Democrats oughta vote in Democratic elections," Gordon said. "People in Wyoming have the opportunity to make their choices, and right now the law says that they can do that."
Crossover voting, where registered members of one party change affiliation to vote in another's primaries, has been a long-practiced by Democrats in Republican-dominated Wyoming.
Wyoming voters can change their party affiliation at the polling place on Election Day, or can change your party affiliation in advance.
It became an issue during the 2018 Republican primary for governor, with some—including Rammell—maintaining it contributed to Gordon's victory by 9,000 votes over Trump-endorsed conservative businessman Foster Friess.
How much "cross-over" voting could influence the Aug. 16 GOP primary is uncertain. According to the Wyoming Secretary of State's Office, as of July 1, there were 200,579 registered Republicans (71 percent), 43,285 registered Democrats (15), and 34,925 unaffiliated eligible to vote in the primary.